FARFETCH LAYS OUT ITS PLANS FOR THE STORE OF THE FUTURE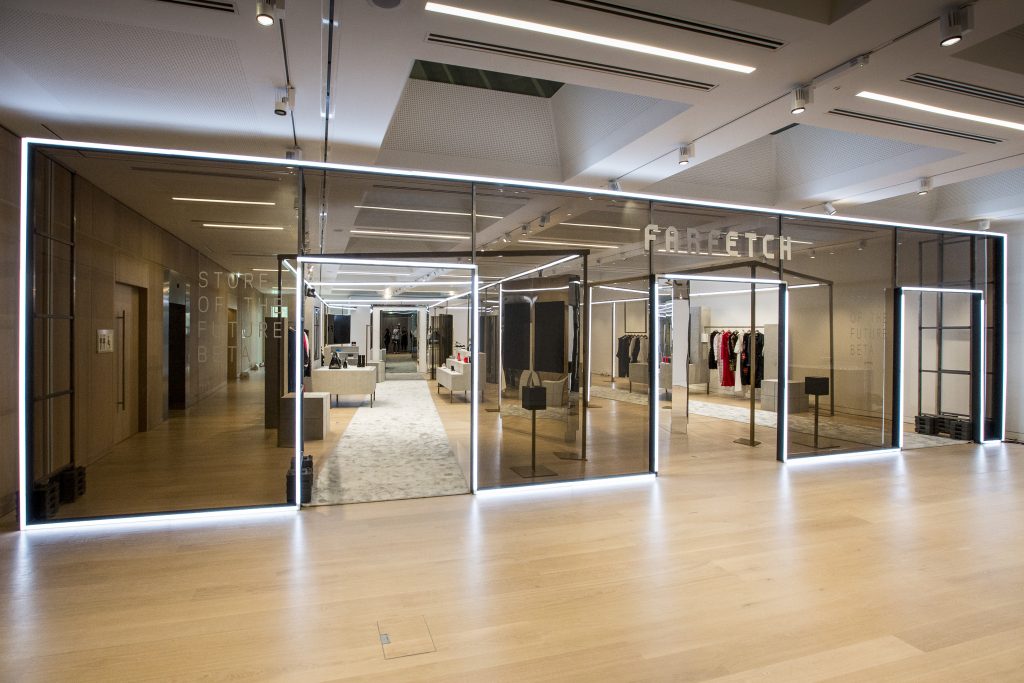 Online shopping platform Farfetch held an invitation-only event for 200 of the world's leading luxury retailers and brands to unveil Store of The Future on April 12 in London.
Farfetch Store of the Future links the online and offline worlds, using data to enhance the retail experience, delivering personalization for customers and allowing store staff to become in-store influencers.
"Physical retail accounts for 93 percent of sales today, and even with online growing at fast speed, it will account for 80 percent by 2025," said José Neves, Farfetch founder, co-chairman and CEO. "Retailers need a way to collect information about their customers while they are browsing in-store, just as they collect data from online searches. Store of the Future aims at providing the in-store experience of the future by giving visibility to retailers on what is happening in the store. It's the offline cookie that closes the loop, between a great online presence and a complete omni-channel offering and, finally in-store technology which augments the experience of customers in store and overall. The next stage in the evolution of the fashion industry is the connected store, which uses technology to enhance the luxury retail experience to become even more customer centric. Farfetch is at the crossroads of luxury and technology and is well placed to understand its needs and deliver a tailored solution."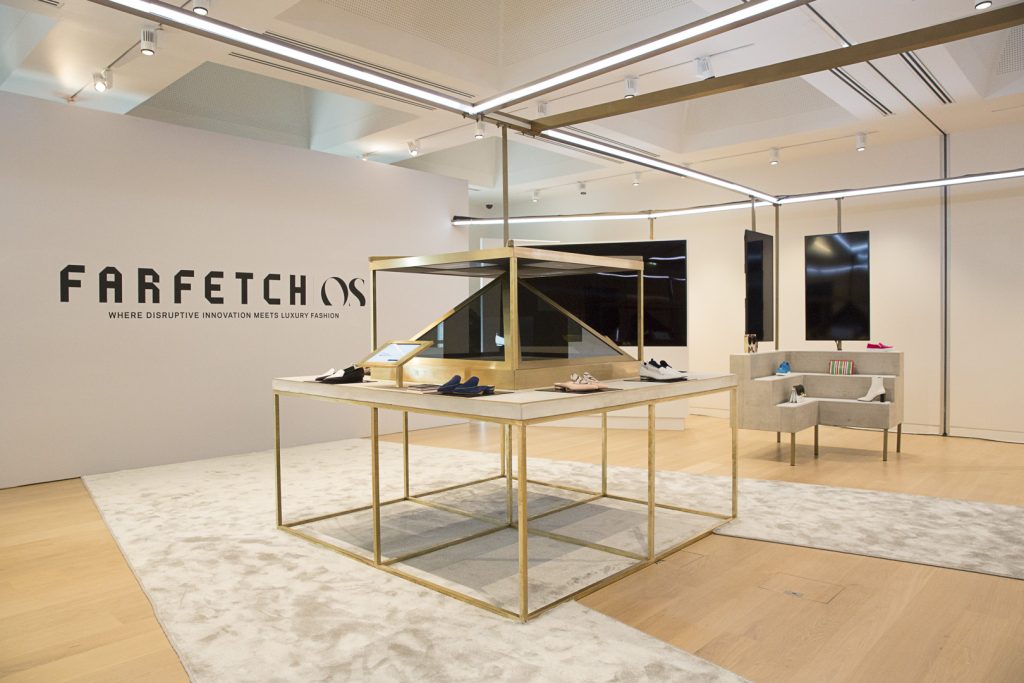 SoF is the final piece in the Farfetch Augmented Retail vision, linking the online and offline worlds. It is a platform where Farfetch will tailor the solutions to each brand, each city and each store. SoF is about humanizing the retail experience, delivering personalization to customers and empowering the store staff.  Whatever in-store digital tools, technology or services each brand or store uses, the key value is in DATA that will drive personalized meaningful customer experiences, and on the business side a significant competitive advantage.
Later this year Store of The Future technologies will be launched in Browns in London and in the flagship Thom Browne store in New York.
Additionally, the online retailer will launch a new delivery service in exclusive partnership with Gucci: Store to Door in 90 Minutes.
Farfetch customers can choose their most coveted pieces from a range of Gucci ready-to-wear, bags and accessories that will be delivered directly from participating Gucci stores in just 90 minutes – from the time an order is placed, to delivery of purchase. The service is accessible via the Farfetch website and app and is fulfilled directly from select Gucci stores across 4 continents, in the following 10 global cities: London, New York, Dubai, Los Angeles, Madrid, Miami, Milan, Paris, Sao Paulo and Tokyo. Once placed, each order will be delivered from the respective store via dedicated Farfetch couriers.