FASHION DESIGNER HUBERT DE GIVENCHY DIES AT 91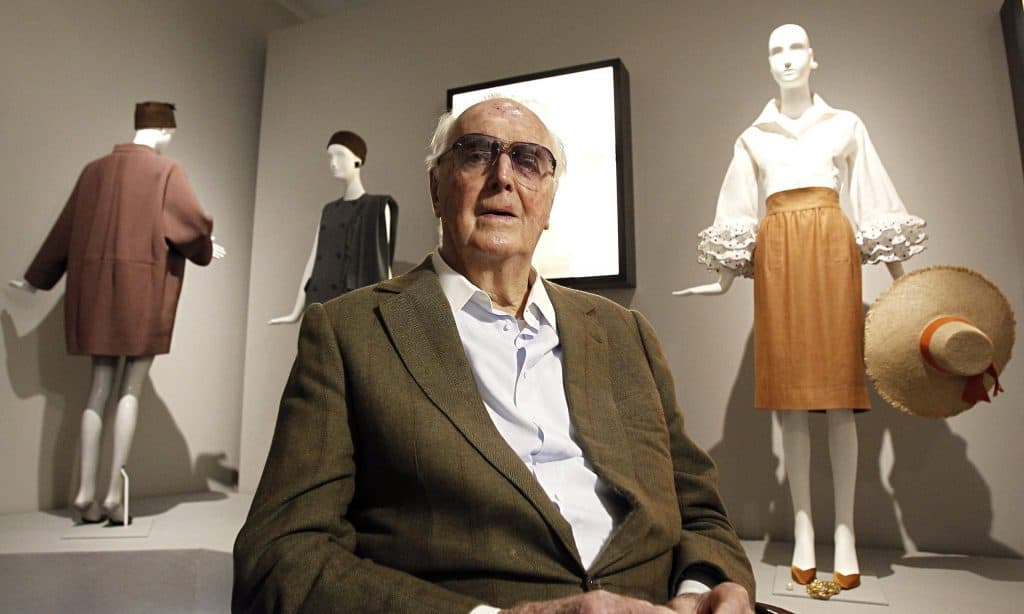 Legendary fashion designer Hubert de Givenchy, who gained international fame for his work with actress Audrey Hepburn and former U.S. first lady Jacqueline Kennedy, died in his native France on Saturday, March 10, according to a statement released by his partner, Phillipe Venet. He was 91 years old.
Givenchy studied at the Ecole des Beaux Arts in Paris, after which he worked for Jacques Fath and Elsa Schiaparelli, before opening his own fashion house in 1952.
However, his star rose exponentially once he began working with Hepburn, whom he met on the set on the film "Sabrina." He later designed some of the actress' costumes for such films as "Funny Face," "Love in the Afternoon," "Paris When It Sizzles,":"Charade" and most famously, "Breakfast at Tiffany's." They remained close friends until Hepburn passed away in 1993.
Mrs. Kennedy also donned a number of Givenchy's designs during her years in the White House, including the famous white silk faille dress she chose for a state dinner at the Palace of Versailles. Among his many other  notable clients were Grace Kelly, Ingrid Bergman, Lauren Bacall, Babe Paley and Diana Vreeland.
Givenchy added a men's line in 1969 and entered into a famed collaboration with the Ford Motor Company from 1976 through 1983.
In 1988, Givenchy sold his business to LVMH, although he remained his company's head of design until his retirement in 1995.