DIRECTOR'S CUT: MRKET NY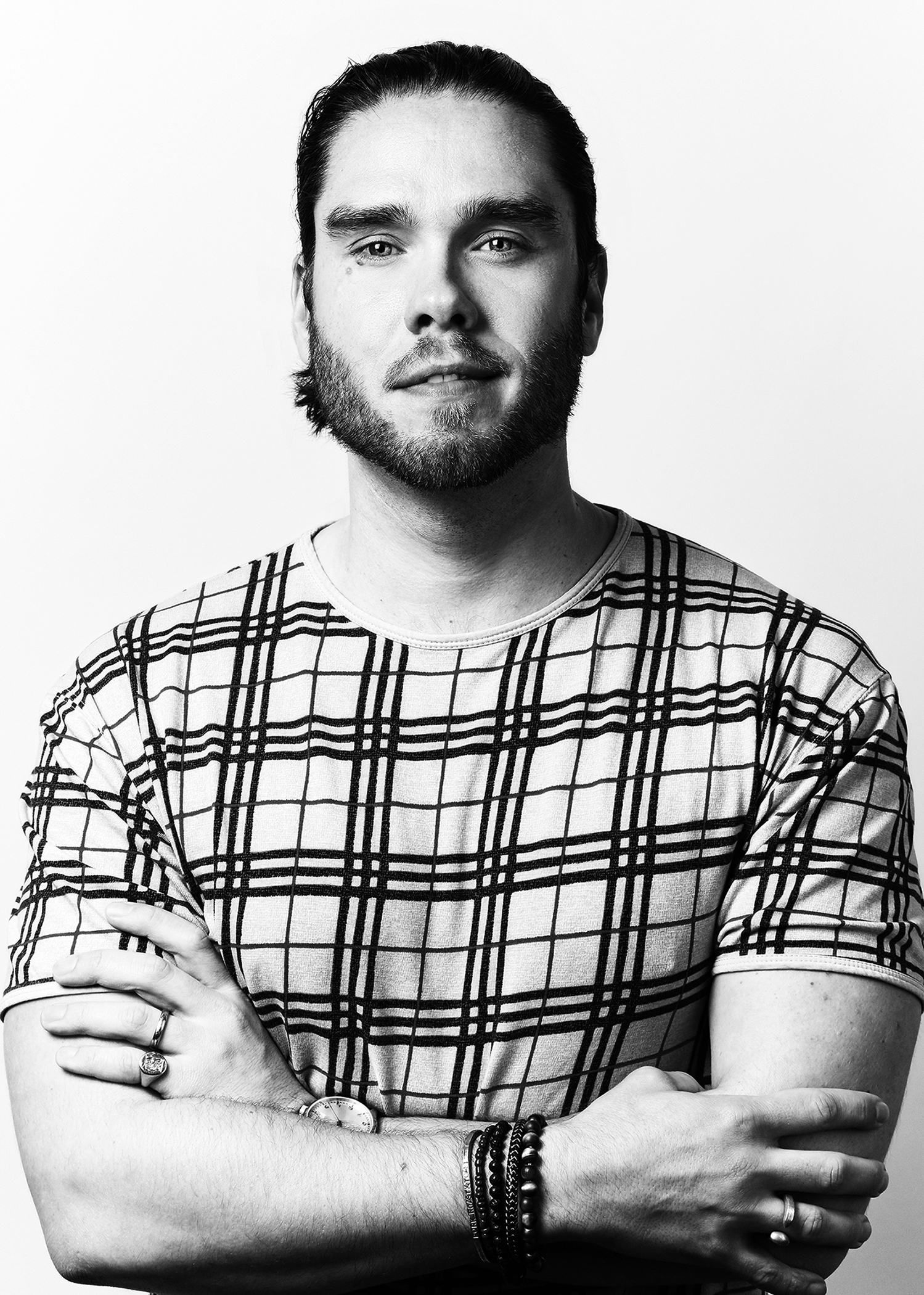 During one of the best New York menswear markets in recent memory, MRket was our first port of call on the trade show circuit. The show was busy and buzzing with the addition of a huge section dedicated entirely to prep brands (like Southern Proper, Vineyard Vines, and Smathers & Branson) alongside recurring Italian and British sections, and of course, the Vanguards Gallery curated by menswear luminary Michael Macko. We caught up with some of the brands as we walked the show floor to bring you some picks to look out for at MRket Las Vegas next month.
Smathers & Branson
Started by two college roommates in 2004, Smathers & Branson began as a needlepoint belt brand. All sewn in Vietnam, the brand laid the groundwork for a cottage industry that currently supports and employs thousands of people. Now offering other lifestyle items and accessories like wallets, flasks and iPhone cases, retail prices range from $29 for key fobs to $165 for belts.
Trybus Group
Under the Trubus group, tailored clothing brand Ibiza is launching suits for FW15 and offering more unconstructed soft coats and impressive outerwear, retailing for $395 to $595 at key doors Nordstrom, Rubensteins, Halls, and Boyds. Lifestyle brand Flynt offers strong outerwear and knitwear.
iDesign
With a newly built state of the art facility, Trinity Apparel's iDesign offers custom and private label suiting using the finest Dormeil fabrics.
Carlos Santos
Beautiful hand crafted shoes made in Portugal, the brand offers new hand-painted options for FW15 as well as shearling-lined boots. Retail prices range from $295 to $595, currently available at Nordstrom, Wilkes Bashford and Paul Stuart.
Barbara Blank
With the reigns of a hundred-year-old neckwear business in her hand, Barbara Blank truly has a heritage brand. From $25 to $45 retail.
Mother Freedom
All produced in their own factory in New Bedford, Mass., Mother Freedom is entering their third season. Using all Italian and British milled fabrics, items range from $375 to $675. Sold in better specialty stores.
Parlour
The younger, cooler brother of prep essential brand Smathers & Branson, Parlour is influenced by 1930s and '40s nautical tattoos and vintage Americana. Launching at MRket for FW15, items retail $29 to $165.
Benson
With a focus on fabric and texture, Benson is all about touch. Manufactured at their own facility in Turkey, Benson retails $45 to $195 at men's specialty stores.
Lanai
Launching for FW15 at MRket, Lanai is a leisure brand started by David Ellison, and named after his father's island (oracle founder Larry Ellison), the sixth largest in Hawaii. The line is manufactured in the U.S. using American, Italian, and Japanese fabrics. Retail prices range from $70 to $650.
Ernest Hemingway
Made in Italy, the Ernest Hemingway brand is in its second season, offering innovative designs and fabrications. A faux otter fur blazer is outstanding, and there's also newness in their knitwear. Retail prices range from $245 to $1,600.
Di Maestro
Launched in 2014, and showing for the first time in North America at New York MRket FW15, Di Maestro is a luxury brand all made in Italy. With strong outerwear, knits and tailored clothing, the retail prices range from $90 to $995.
Loft 604
Based in Toronto, Loft 604 launched in 2011. With merino wool and Italian cashmere, the brand's retail prices range from $168 to $298.
Rock Avenue
Based in New Orleans and entering their second season, Rock Avenue offers a fresh take on neckwear.
Brett Johnson
New to New York MRket, Brett Johnson offers contemporary luxury, all made in Florence, Italy. Fine leather, calfskin, and sheepskin in muted tones make for a strong offering in outerwear. Prices range from $240 to $2,980, and the line was picked up by Neimans and Stanley Korshak.
Paisley & Gray
An incredible collection at extremely competitive prices, Paisley & Gray is bringing some exciting items to market for FW15. Updated tuxedo jackets, sport coats, and suit separates ranging from $90 to $285 retail.
Will Leather Goods
An expanding line of leather goods that now includes bow ties, Will Leather Goods offers something for everyone. An oxblood and grey colorway is outstanding.