FASHION GAME CHANGER AWARD: BRUCE PASK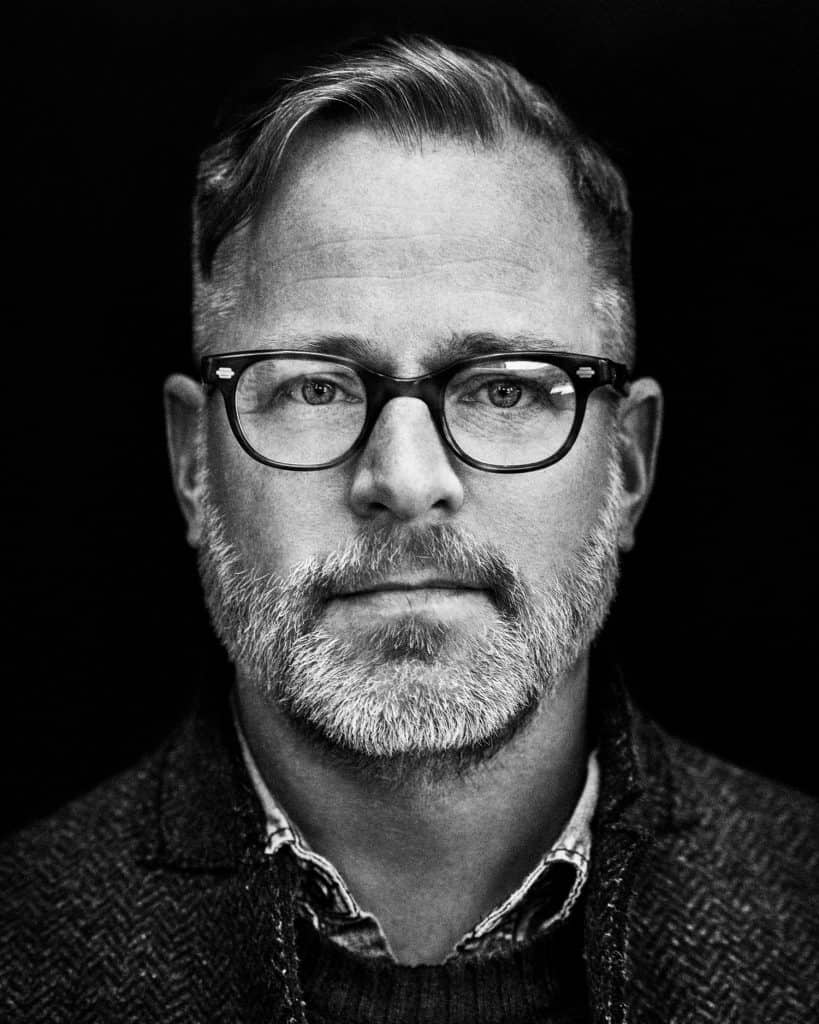 Bruce Pask has taken tremendous strides in modernizing Bergdorf Goodman's merchandise mix – bringing in a younger clientele and freshening up the look of the store.
Working together with SVP/GMM Melissa Lowenkron, Pask has embraced the new guard of menswear and streetwear; as a result, brands like Kith and John Elliott sit next to Prada and Valentino. His success hasn't gone unnoticed. Just last year Neiman Marcus Group, the parent company of Bergdorf Goodman, gave Pask the added responsibility of men's fashion director for their namesake stores. Now, Pask travels the world to bring luxury, style and wit to these stores' affluent customers.
Pask entered the fashion industry in the nineties beginning his career at GQ magazine, Cargo magazine, and most notably as men's fashion director at T Magazine: The New York Times. He has also worked as a freelance stylist and fashion editor, during which his extensive styling and costume work included prominent campaigns for The Sopranos and American Express, as well as numerous covers and celebrity features in Vanity Fair magazine, along with creative direction for numerous campaigns for notable menswear brands.
But Pask was no stranger to retail; he worked at Gap and ESPRIT during college, where he would shine helping customers on the sales floor. "I really loved working on the shop floor," says Pask, recalling his time in college. "That was always fun for me and those were some of my favorite jobs. Then I moved to New York after college and my first job here was a stock boy at Paul Smith."
He also credits the very early experiences he had as a child growing up in Arizona where his mother owned a children's shoe store. "I was raised in retail by my mother," explains Pask. "I used to go to shoe shows with her when I was a bit older and she always liked to listen to my opinions, because I was a kid – her target demographic. So, I felt appreciated in that way. But I also think there wasn't any sort of big thought process on her part on taking me around the market. She was just really interested in what I had to say, and it provided a great foundation for me to make creative decisions and to feel that these decisions were legitimate."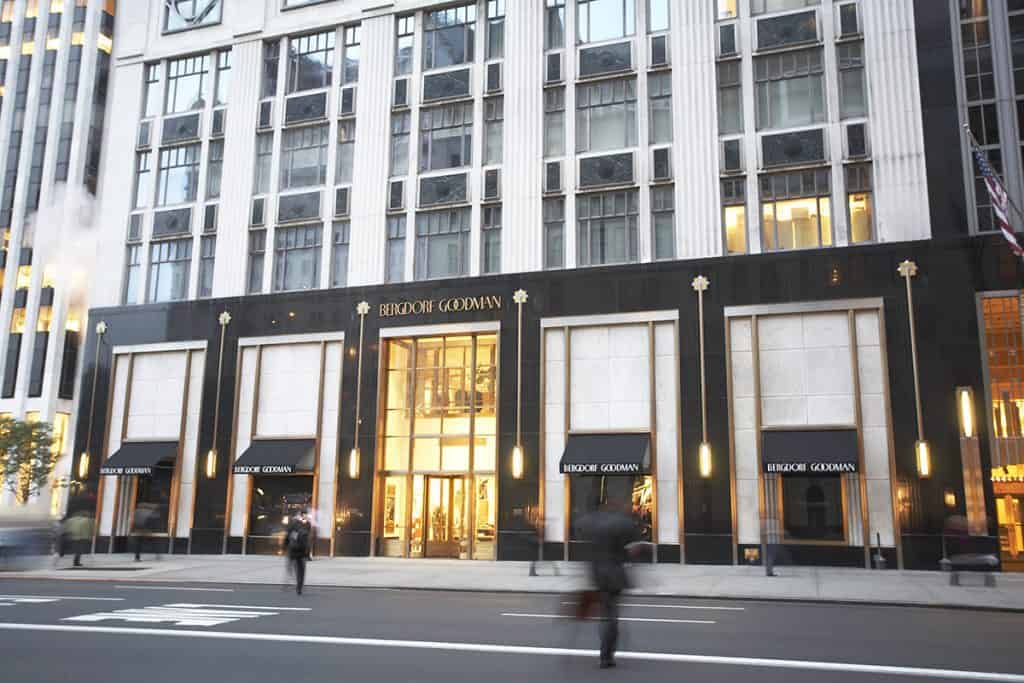 Being at Bergdorf's for four years now, he feels that both his magazine and retail backgrounds have led him to this job that seems uniquely tailored to him. "It's interesting because magazines and retail are very similar in their structure," says Pask. "I always used to partner with the advertising side of magazines, I always knew that publishing was there to support what we did in editorial and vice versa. I absolutely believe that it's the same relationship here with the fashion office and the merchant office. Josh Schulman, the president of Bergdorf's at the time, very cleverly put Melissa (Lowenkron) and I together four years ago to head up the men's store. We both had these pieces that fit well together, and I believe many things contributed to our partnership and friendship. But I particularly want to thank Josh for seeing that we would make great partners. We certainly did, and do to this day, and I really credit his astuteness because I think that has set the tone for what we have achieved here."
One of the first major projects that Pask and Lowenkron tackled together was adding more streetwear and athletic-inspired sportswear to Bergdorf's Fifth Avenue store. "It wasn't this deliberate move, it was more about paying attention and being aware of what is going on out in the world," admits Pask. "Seeing what people are wearing, recognizing that the designer customer is really evolving is what made us move on and start adding new categories for this new customer."
Pask's first brand that he brought in was John Elliott – a person and brand with whom he still has a close relationship. "John Elliott was the first brand we added to speak to this more athletic take on clothing and fashion," says Pask. "John helped me understand that the younger designer generation really appreciated the history of Bergdorf's; he also saw how the new guard could be a part of that history. This was really important information to hear."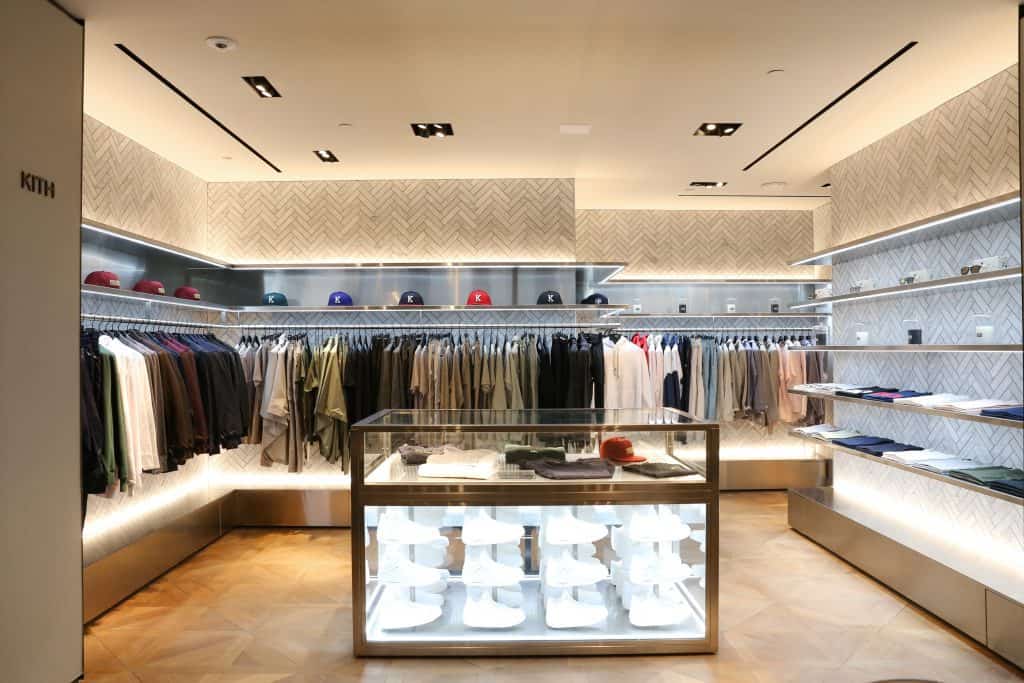 Inspired by Elliott's words, Pask and Lowenkron moved on building the business. "John was also the first personal appearance/event that Melissa and I did, and tons of people were lined up to meet him on a Saturday morning, I'll never forget it. It was a real moment that resonated with me, like 'wow, this is something'. And that was the same day Ronnie Fieg from Kith came into the store to see John, and Melissa talked with Ronnie for a really long time. Then we eventually opened up his shop-in-shop in 2016. It has been amazing to speak to people like John and Ronnie to see the reverence they have for the store, as well as their vision for how they can participate. This was really inspiring to me, and it led us to redefine the context of the store."
After bringing in John Elliott and Kith, Pask was able to usher in new guard designers like Virgil Abloh of Off-White and Jerry Lorenzo of Fear of God. "Once we started to build out this new area on the third floor, this new younger customer emerged and supported us. Having Virgil in the store and seeing him interacting with his 'kids', as he calls them, and realizing that this group of designers can be a part of our store DNA, it's exciting. But, remember it's only one floor."
Pask and Lowenkron have also grown and expanded their partnerships with a slew of luxury sartorial brands, including Kiton, Brunello Cucinelli, Tom Ford, and Berluti. They also moved sneakers up to the third floor adjacent to designer collections and made a separate area for dress shoes. Pask notes the decision to separate footwear was based on two different buying habits of the customers. "We recognized that we needed to put sneakers on its own floor because a lot of the guys shopping for sneakers shop with their friends and it's more of a group activity, while the business man shopping for dress shoes is more personal. We wanted to give those guys their own separate space and respect. What seems like a little move turns out to make a big difference in the way customers interact with your store."
Pask also reiterates that none of this would be possible without Bergdorf's close-knit team. People often ask me 'what is a fashion director, what do you do?' And I go back to when I first met with Linda Fargo, the fashion director of the women's store. She was really clear and very astute, telling me, 'it's not about being imperious. The buyers are the buyers, and we are here to inform them but it's not the fashion director's job to say this is what I want.' She was right; we are a team and we respect each other. I really do believe that we share a collective point of view. When one of us has a thought, we have the trust among us to get behind it and support it."