FASHION MAKES ITS BOLDEST MOVE YET: ADDRESSING MENTAL ILLNESS

Fashion Speaks Out has announced a nationwide multi-city event to end the silence around mental illness is taking place TODAY–June 1, 2019. Hopefully, this will be the beginning of intensifying both awareness and action to help remove the stigma from this widespread disease.
As an industry, we are already mindful of the mental health crisis. Issues of body image are rampant, causing debilitating anxiety and depression. Many of its most respected icons have been lost far too soon–Alexander McQueen, Kate Spade, L'Wren Scott, Robin Rotenier, to name just a few.
That's why fashion is leading the charge by hosting Fashion Speaks Out at stores around the country: A.K. Rikk's in Grand Rapids, MI; Grae in Omaha, NE; Mr. Sid in Boston, MA; and Mitchell's in Westport, CT are the retail pioneers, and we are so grateful for their leadership. With the runway as its vehicle, fashion can take important steps to end the silence around mental illness.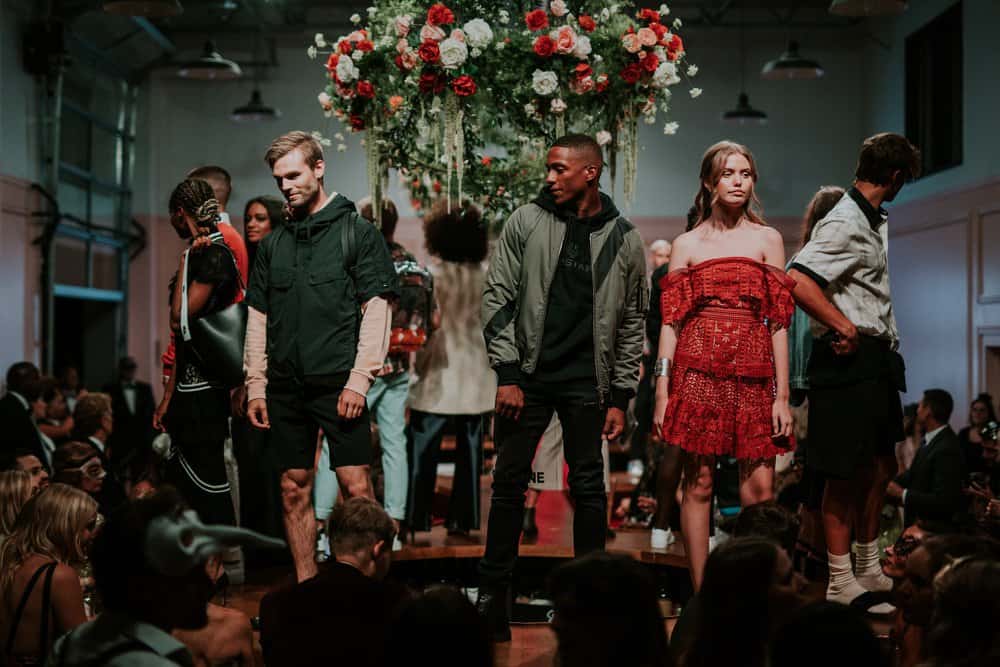 "Mental illness has plagued some of our industry's brightest stars, not to mention the millions of people who suffer in silence," explains Jim Murray, president of A.K. Rikks. "We live in a time when people are afraid to speak up. Fashion Speaks Out is here to change that."
Mental illness, both in the fashion industry and beyond, is more than a problem. It's a global human health crisis. Consider the statistics.
800,000 people die as a result of mental illness, otherwise known as suicide.
1.8 million people worldwide have a mental health issue.
Suicide is the 2nd leading cause of death among teens.
Depression and anxiety afflict 560 million people worldwide.
Mental health currently receives less than 1 percent of global aid.
All proceeds of today's events will benefit Speaks Out, a worldwide movement focused on engaging brand partners and platforms of influence across industries, to end the stigma around mental illness. More than a charity or cause, Speaks Out is a strategy that's long overdue. By partnering with groups like the NBA and the U.S. military, they empower people with anxiety, depression, and other mental illnesses to have the courage to finally speak out.