FASHION UNRAVELED EXHIBIT DEBUTS AT MUSEUM AT FIT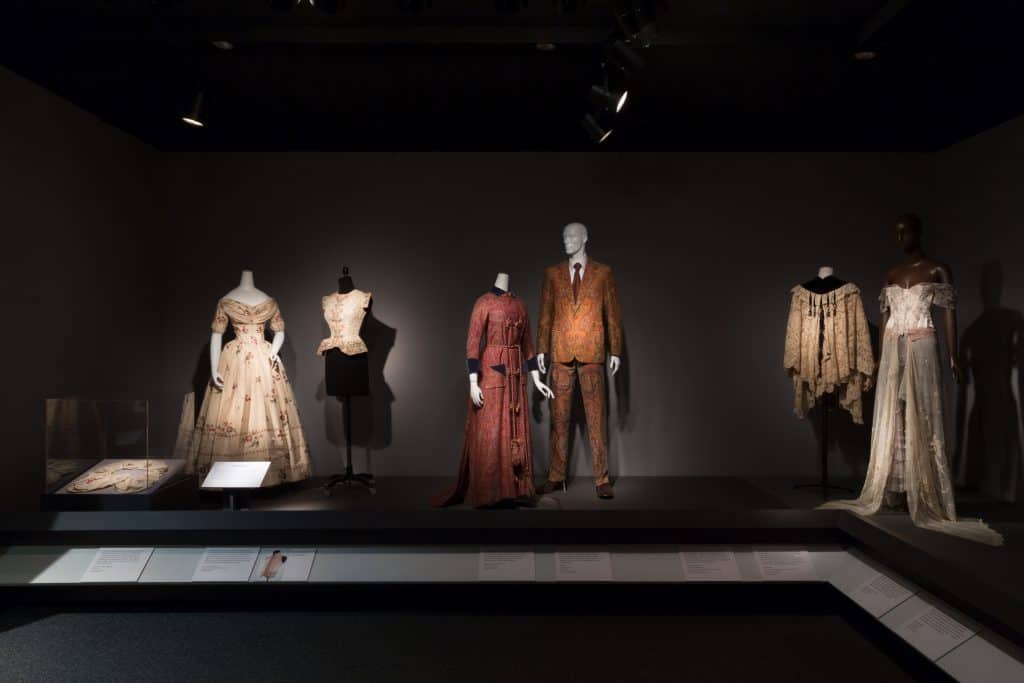 The Museum at FIT is currently presenting "Fashion Unraveled," an innovative exhibition devoted to the concepts of imperfection and incompletion in fashion, which will run through November 17.
The exhibit includes a selection of more than 65 garments, accessories, and textiles from the museum's permanent collection, highlighting objects that are not only visually compelling, but that often also tell intriguing stories about their makers and/or wearers. By showcasing garments that are altered, unfinished, or deconstructed, in addition to clothing that shows signs of wear, the exhibit will highlight the aberrant beauty in flawed objects.
Designers who are represented in this exhibition include Martin Margiela, Cristóbal Balenciaga, Yohji Yamamoto, Vivienne Westwood, and Betsey Johnson.