FENDI BRINGS NEW MEANING TO LUXURY TRAVEL WITH NEW COLLECTION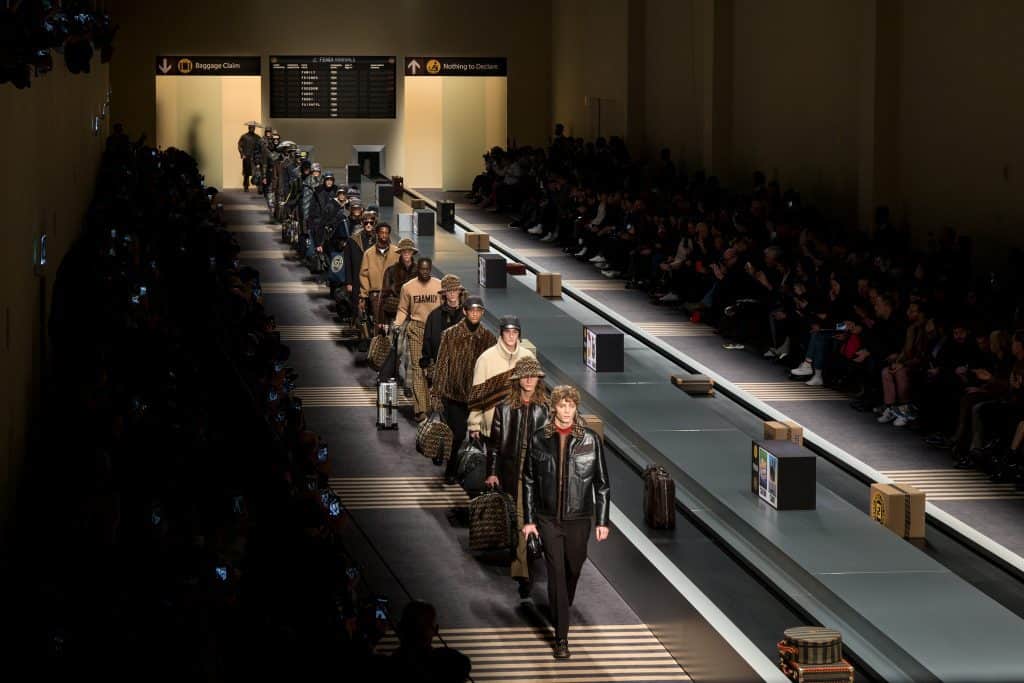 Luxury Italian brand Fendi took us to the airport for its fall/winter 2018 menswear runway show in Milan on Monday, January 15.
For this season, Fendi focused heavily on its "FF" logo. From placing it on stripes, stamping it, and collaging it in various ways on outerwear, shirts, and accessories, the logo was everywhere!
Roomy knits, boxy jackets, ultrasound-printed puffer jackets, lounge suits, rubber anoraks, and coated coats were a highlight in the collection, with the interesting detail that every piece was made reversible – adding to Fendi's theme of travel this season.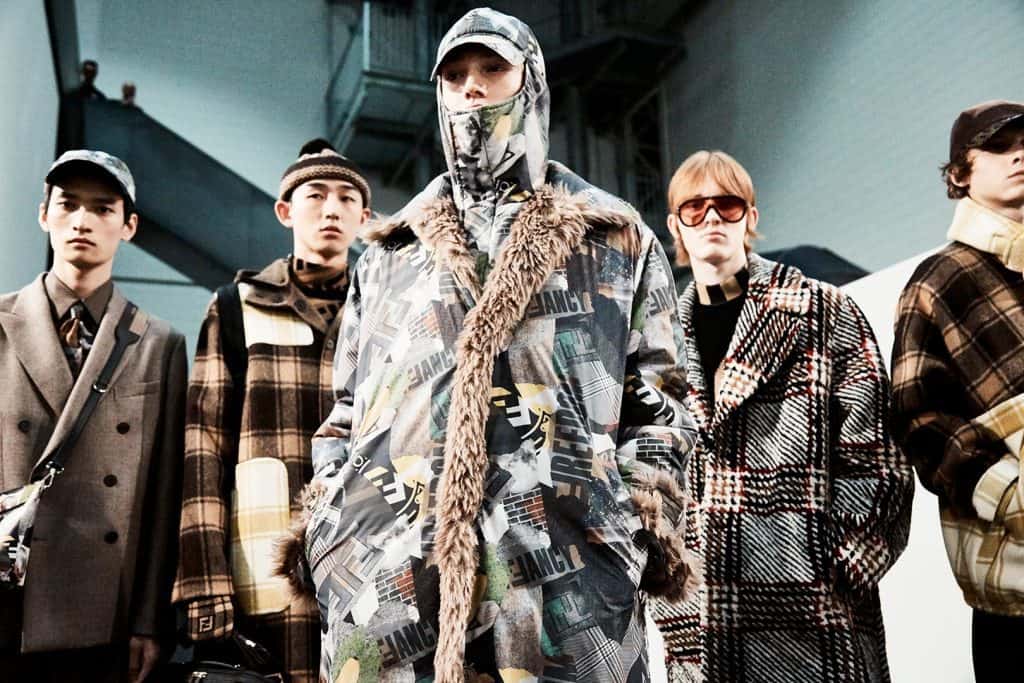 Accessories included a mini umbrella hat, knit backpacks, luxury travel sets, shearling suitcases, crossbody fanny packs, mini bags for passports, lounge sneakers and logoed rubber loafers.
Additionally, a capsule collection with Instagram artist @hey_reilly was previewed on the runway, where the artist-made collage was splashed on clothing and bags.
And, the special edition Fendi x Rimowa suitcase made an appearance during the brand's show, which featured a large replica of a baggage claim conveyor belt where the bags were placed. The one-of-a-kind pieces feature the double F logo with a brushed effect on the aluminum case, changing its perception depending on the light. The case is available to purchase for $2,350 on Fendi.com.