FENDI DEBUTS NEW VIDEO WITH L.A. LAKERS STAR JORDAN CLARKSON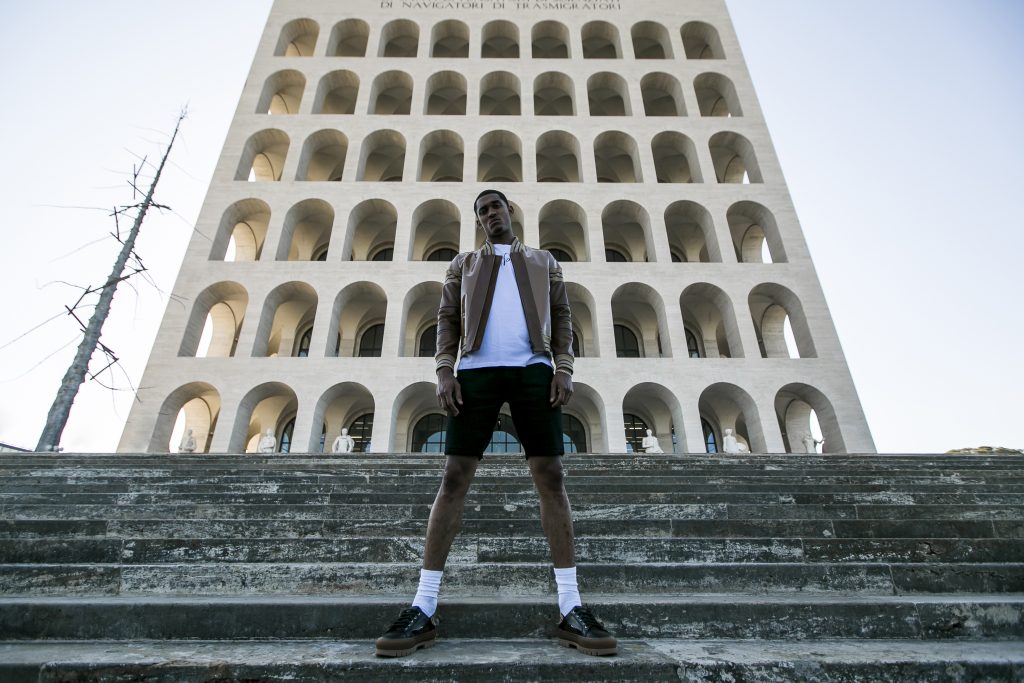 Los Angeles Lakers point guard Jordan Clarkson stars in the newest "F is for…" campaign by luxury Italian label Fendi. This is the last in the series of "F is for…" campaigns, which launched in February.
In "F is for Fearless", Clarkson is seen starring in the "coolest video ever" in which he takes on Palazzo Della Civiltà, Fendi's Rome headquarters, drippling a basketball from the base of the building all the way to the rooftop.
Shot by curator and creative director Leonetta Luciano Fendi, daughter of Silvia Venturini Fendi and 4th generation of the family, Clarkson takes on statues and crazy heights in the short video campaign.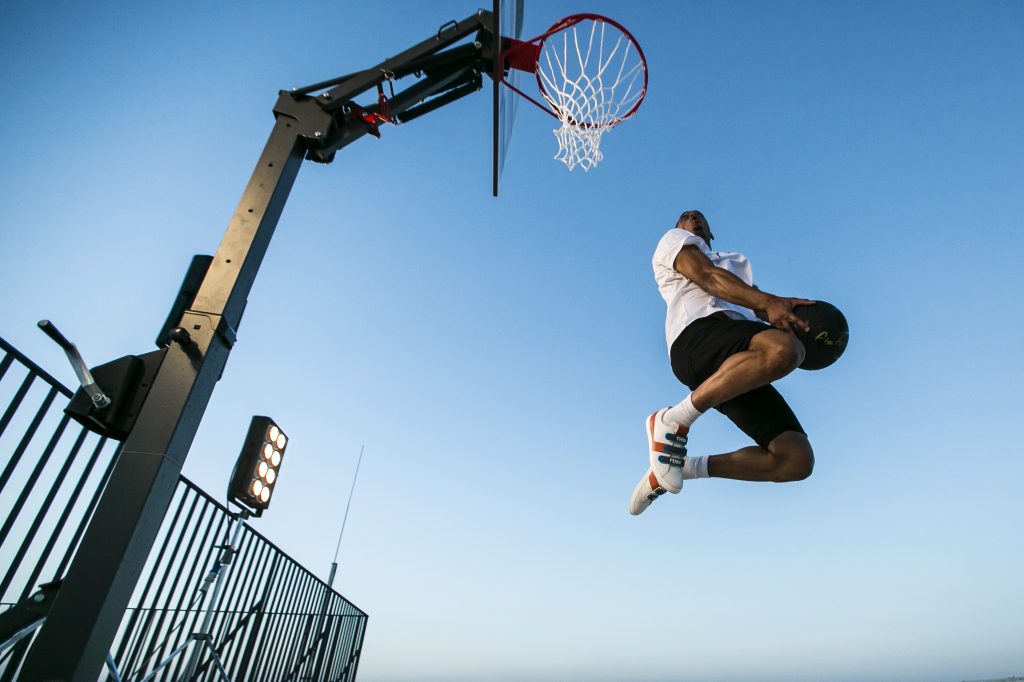 "I feel like I can only stop myself for what I want to do," said Clarkson. "People say you can't do it and then, at the end of the day, you just do it, prove them wrong. Hi, I'm Jordan Clarkson, and I'm fearless. It's important to be fearless on and off the court. When you look good, play good, it gives you that sense of confidence. In basketball, it's all about confidence. Show them who you are, before you get in the arena and express yourself. That's what it all comes down to."
The "F is for…" digital platform was created by millennials within the company for millennial consumers. Over the course of the year, five different campaigns were launched within the dedicated platform that highlighted the arts, fashion, music, and culture from a millennial voice – all designed to connect Fendi with creative millennials through an authentic way.