FENDI GOES RETRO-FUTURISTIC FOR FALL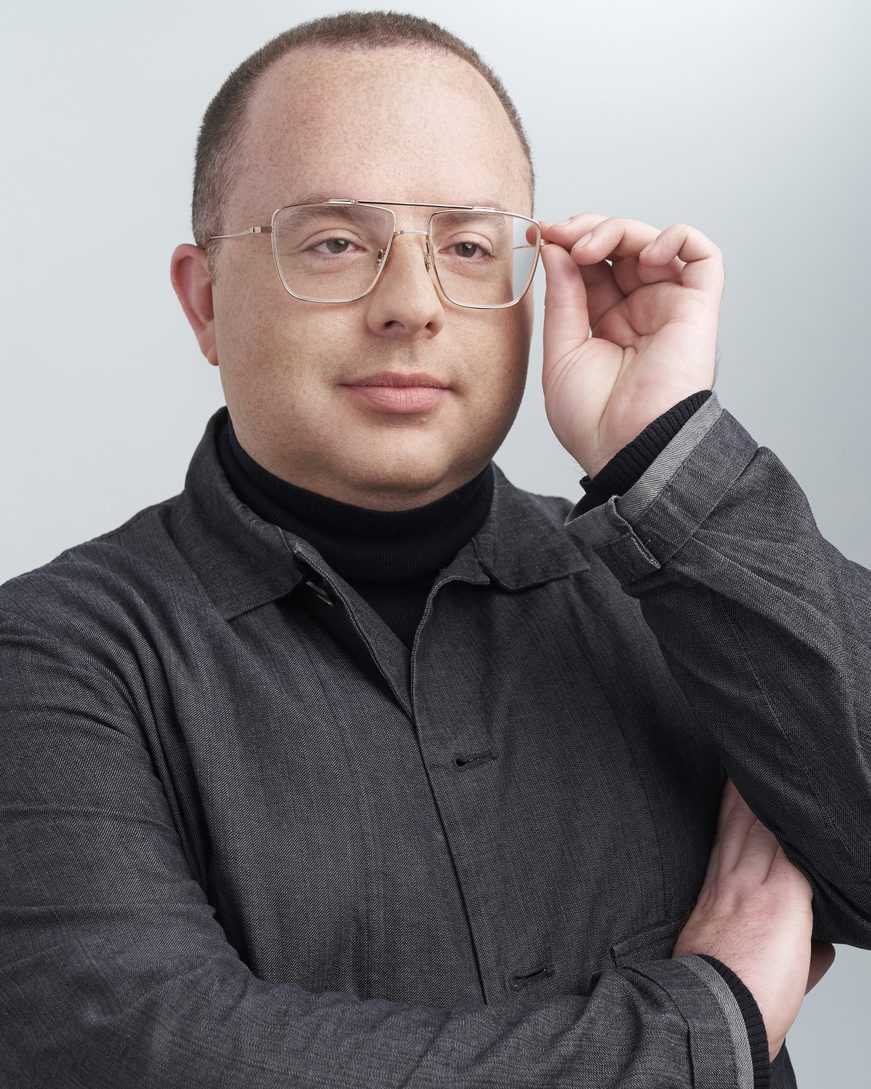 As an exercise in Fendi-fied classicism, the Fendi men's fall/winter 2020 collection designed by Silvia Venturini Fendi re-imagines a new normal, where 'traditional' garments are not always what they seem.
With retro-futurist undertones, the collection dances to its own beat of polished utility: distilling the essence of Fendi craftsmanship into a surprising wardrobe for the modern gentleman.
Alternating between melton wool, heavy twill, and flannel with the plush hand of shearling, flocked denim and corduroy suede, the collection evolves through the application of trompe l'oeil fabrics and transforming proportions.
Considering the garment as a body wallet – and vice versa – is a key concept, as multi-pocket insertions in reversible outerwear, knits and tailored cardholders, earphones, and even a cigar. Inside-out constructions and quilting are traced across blazers and coats cut in compact matte satin, and outerwear shapes in waterproof gabardine are bonded with felt tabs and Fendi Roma taped seams. Sleeves or jacket hems zip off in alternating fabrications and colorways, and straight trousers or shorts are spliced with a skirt.
The Fendi Code print interprets the FF logo as a chain-link animalia pattern played in multiple abstractions of monochrome and multicolor prints or intarsias. Like a secret message, this graphic motif embodies the season's slick '70s allure.
Accessories are a tribute to the iconic yellow of the brand. Framed in black, yellow leather shopper bags and charms inspired by vintage Fendi packaging join the Baguette and Peekaboo in handknit wool and different sizes, as well as hard and soft monogram luggage styles – together with a 'travel Peekaboo' inspired by 1800s trunks.
High and low lug-soled boots, bucket hats and docker beanies subvert formality with an industrial elegance.
Further, this season's collaboration is with the Japanese designer Anrealage on a selection of photochromic outerwear and accessories. As the first ready-to-wear designer to utilize UV color-changing fabric technology in 2013, Anrealage creative director Kunihiko Morinaga is an industry pioneer. The four Fendi men's silhouettes represent the first photochromic menswear on a European runway and include three light-sensitive transformations across sports-inspired outerwear, mittens, inside-out tailoring, bags and accessories. When exposed to UV light a white tiger quilting shines a Fendi yellow and a white diamond quilting reveals a new Fendi Code in black.