FENDI OPENS NEW SLOANE STREET BOUTIQUE IN LONDON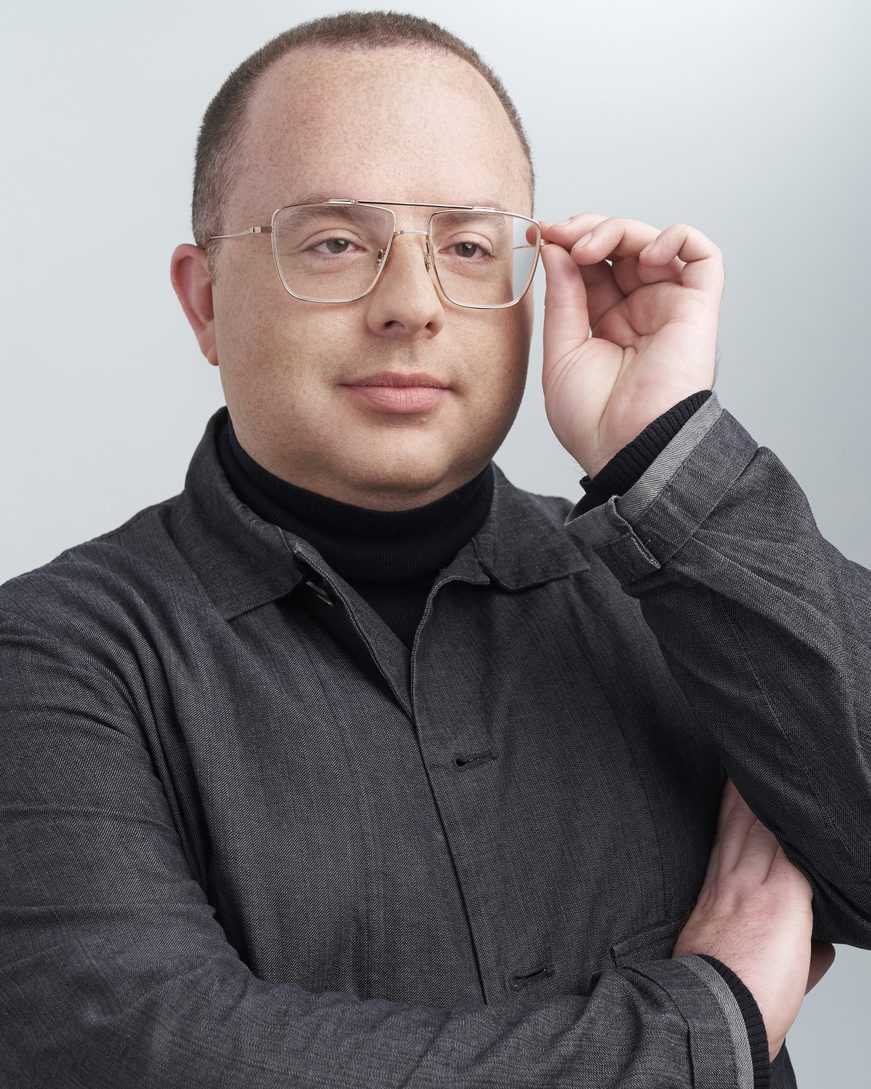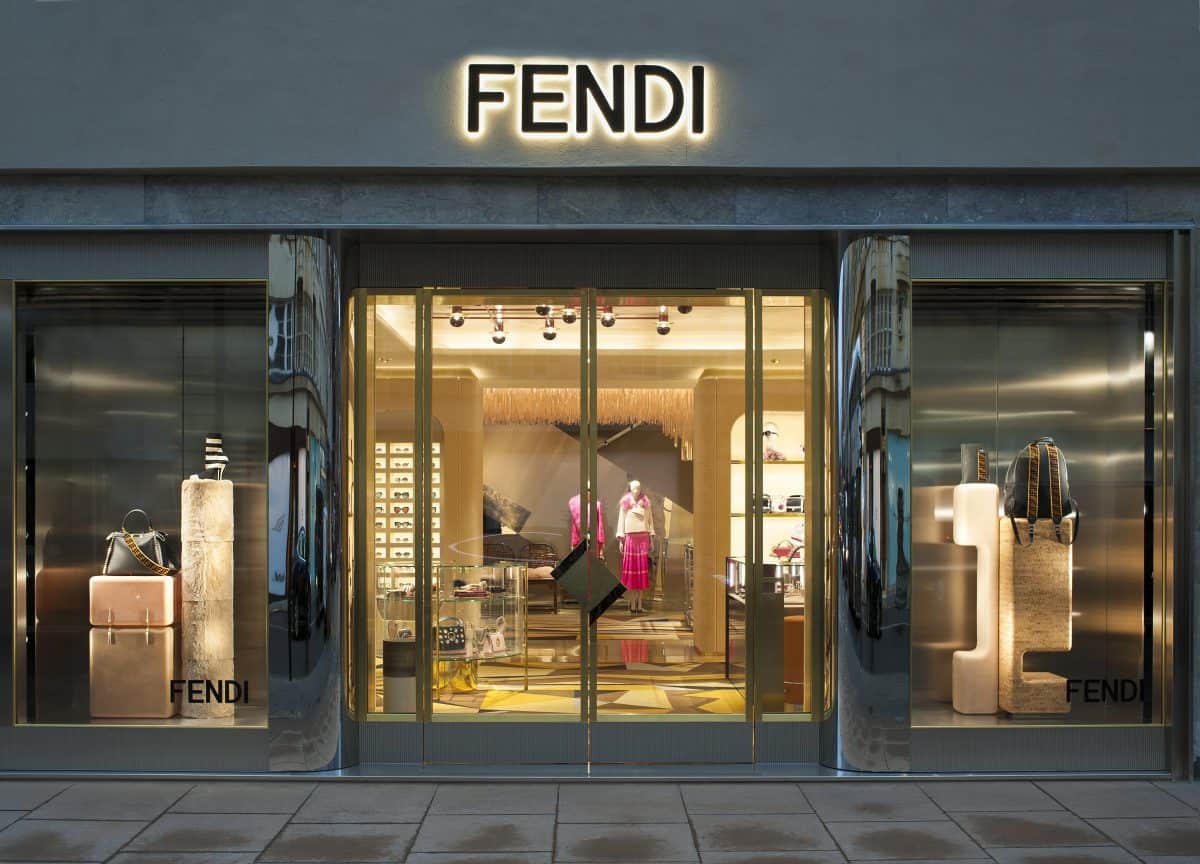 Luxury Italian brand Fendi has opened a new boutique on London's Sloane Street, designed by Emiliano Salci and Britt Moran of Milan-based interior and design firm Dimore Studio.
The new Sloane Street store features a highly curated mix of hi-design vintage furniture, collectible contemporary design and art pieces. The feel across the spaces is designed to emulate a chic, elegant yet contemporary roman aristocratic apartment, with linear and soft edges throughout and a strong emphasis on warmth and extreme sophistication. The mood has a homelike feel, complete with amazing, homely and familial furnishings, yet living in contemporary time.
"We were inspired by a high-rise Roman apartment of the 60's, reinterpreted in a contemporary way cleverly mixing hints from the past with a chic and sophisticated style," said a representative from Dimore Studio. "We have a wonderful relationship with Fendi of mutual esteem and sympathy, which has been lasting for years. Designing their boutique in London was a natural consequence of this long-lasting relationship."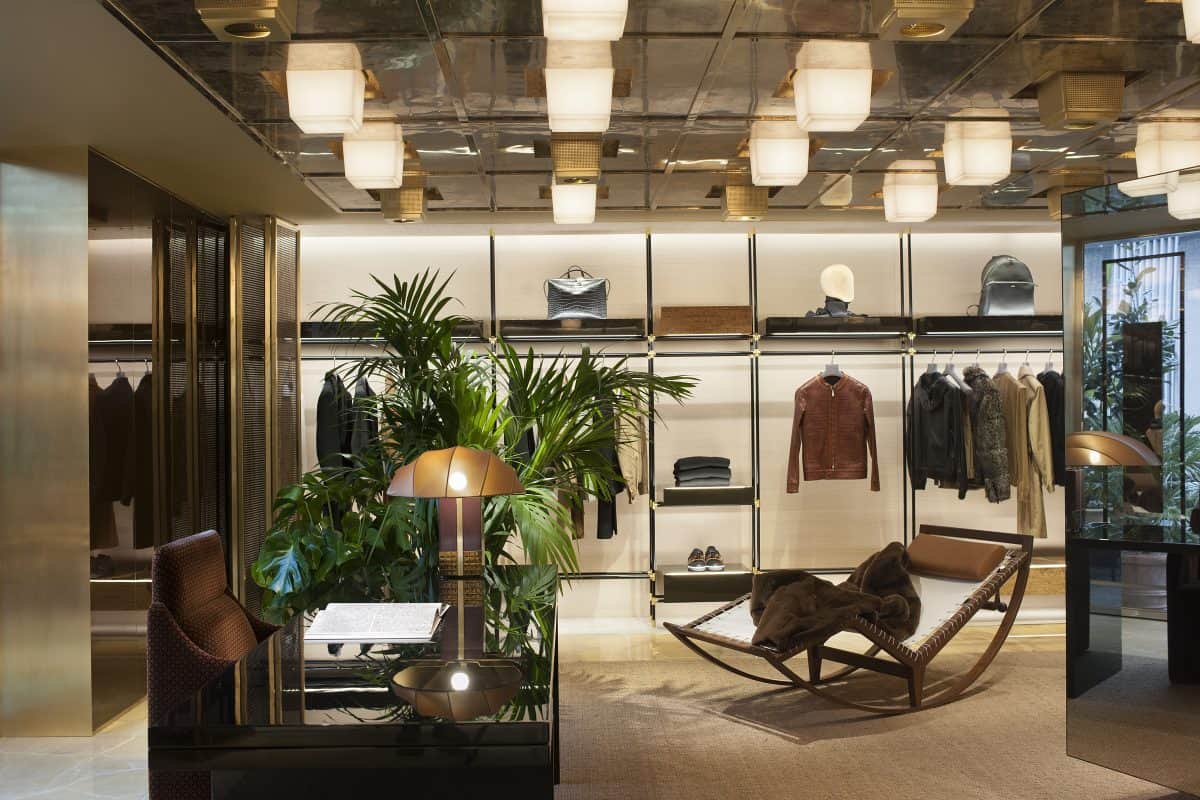 Spread across two levels, the ground floor features the brand's women's accessories and bags, which are displayed on thick, brass and plexiglass shelves and back-lit with a unique parchment effect. Mirrored and stainless steel finishes are juxtaposed with brass, continuing the sixties and seventies sentiment drawn from Gae Aulenti, whilst the walls are carpeted, giving a cozy feel reminiscent of Paul Paulin.
Moving up to the first floor, which houses both the men's and women's collections, the space evokes both a feminine and masculine mood defined by the corridor between the two areas, one side powder pink plaster and the other in the same black wood paneling as the ground floor cashier.
The stairs to the first floor are strongly graphics and designed to have a cocoon feel, with double height mohair and velvet wall linings. On the outer banister, an eye-catching, geometric Dimore Studio design featuring wedge-shaped metals promotes the futuristic feel, whilst a deep amber carpet lines the floors. Beneath the stairs, a collection of unique totems, by Mario Sabot, display pieces in a surprising, museum-style manner, heightening their desirability. The counters throughout both men's and women's areas are all bespoke Dimore Studio designs.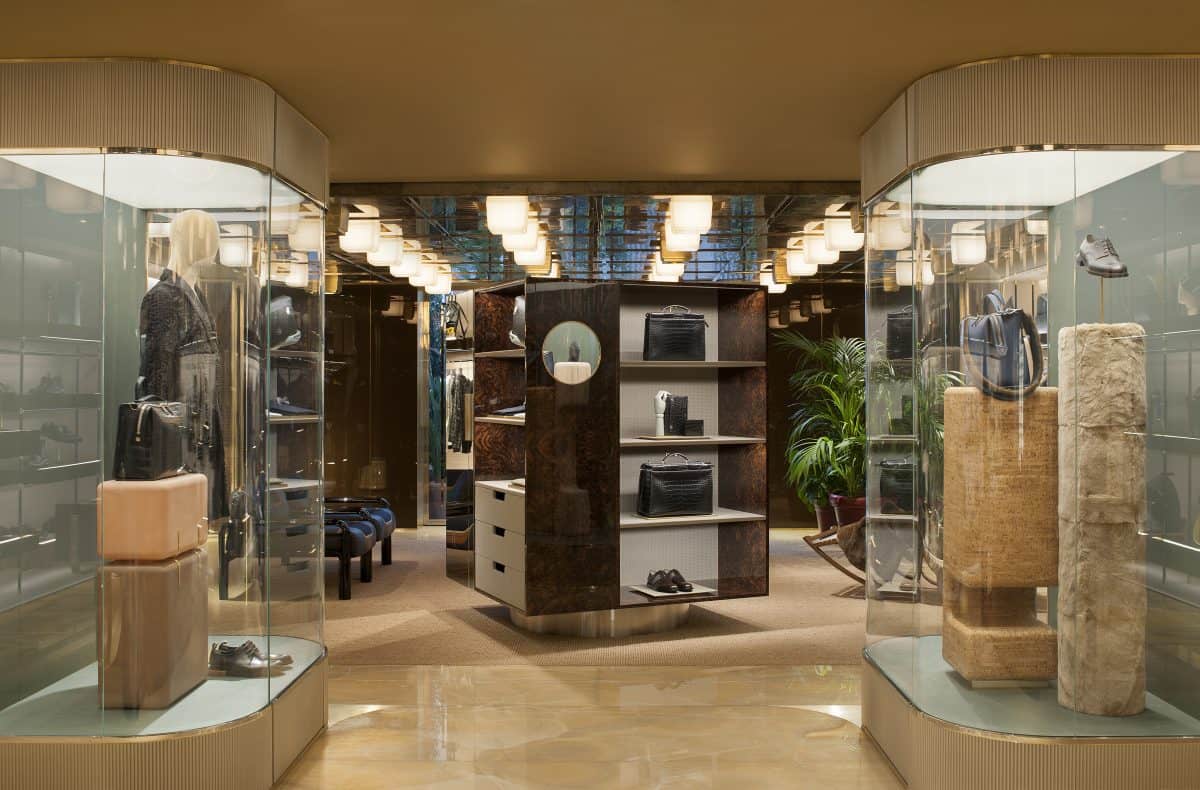 A Made-to-Order bag and fur service and private changing rooms complement the ladies RTW area, with a VIP space which can be closed off by mirrored Vienna straw screens. Each changing room presents a soft, warm space, lit by an Estrella wall lamp from Hans Agne Jakobsson and both having distinct and unique elements – one features lacquer hand-painted panels with an ornate Chinese landscape inspiration, whilst the other is a totally mirrored stainless steel cube.
The men's area offers an altogether more masculine vibe, with deeper, mocha colored walls and lacquered, cork shelving and folding Vienna straw panels. The concept is more of a "gentleman's club", with refined, armoire-style details and integrated opal lamps on the ceiling. A large, rotating cupboard with interior fabric and radica wood shelving sits in the center of the space and is used to display the collections in an intimate, unique fashion.
"We are happy to have worked with Dimore Studio on the Sloane store, which is truly distinctive, sophisticated and with a whispered luxury and intimate feel expressed through the details and the materials chosen," added Pietro Beccari, chairman and CEO of Fendi. "They have perfectly translated our codes into an ideal Fendi apartment in London, such an iconic destination for luxury, culture, and design, as well as a very important market both for local and international clients."