Feng chen wang searches for home in fall collection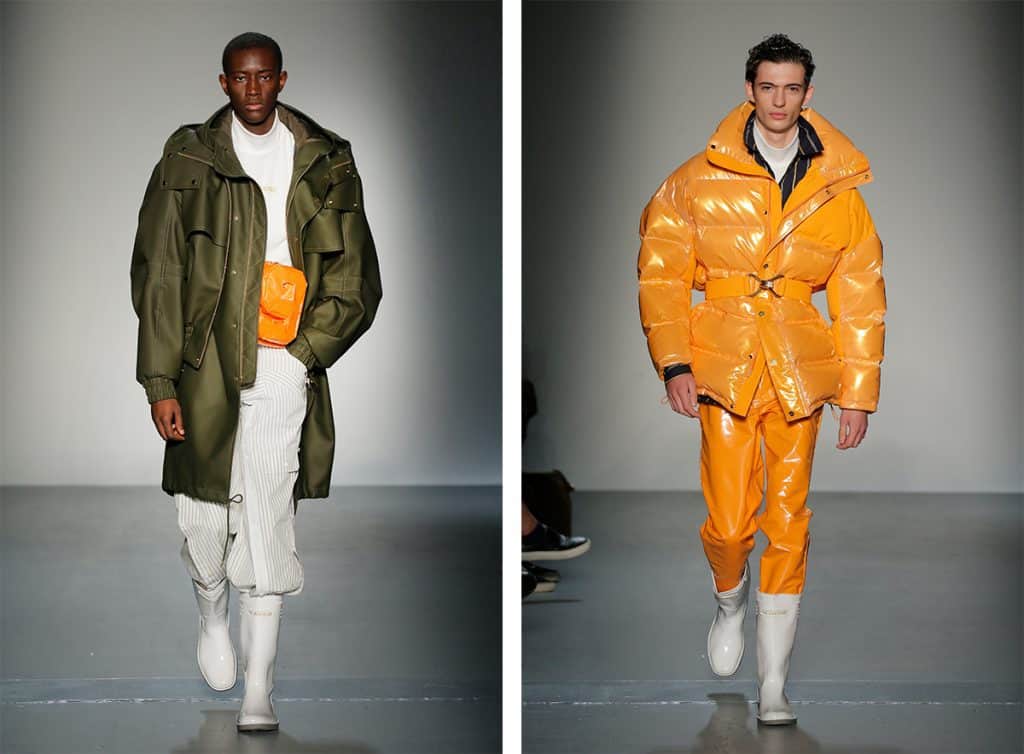 Designer Feng Chen Wang returned to NYFW: Men's to showcase her fall/winter 2018 collection at a special runway show at Pier 59 Studios on Tuesday, February 6.
This season, Wang looks to her childhood home – number 239, which is embroidered on garments throughout the collection – and takes inspiration from the quotidian; things that evoke a sense of home, or memories of her family and friends.
"I started this collection looking back at my first home and my childhood memories," says Wang during a pre-show walk-through. "After living and traveling to many cities, I was having a hard time finding my new home. Even after starting this collection I didn't know where my home was, but after a few months I found that home is wherever my heart resides."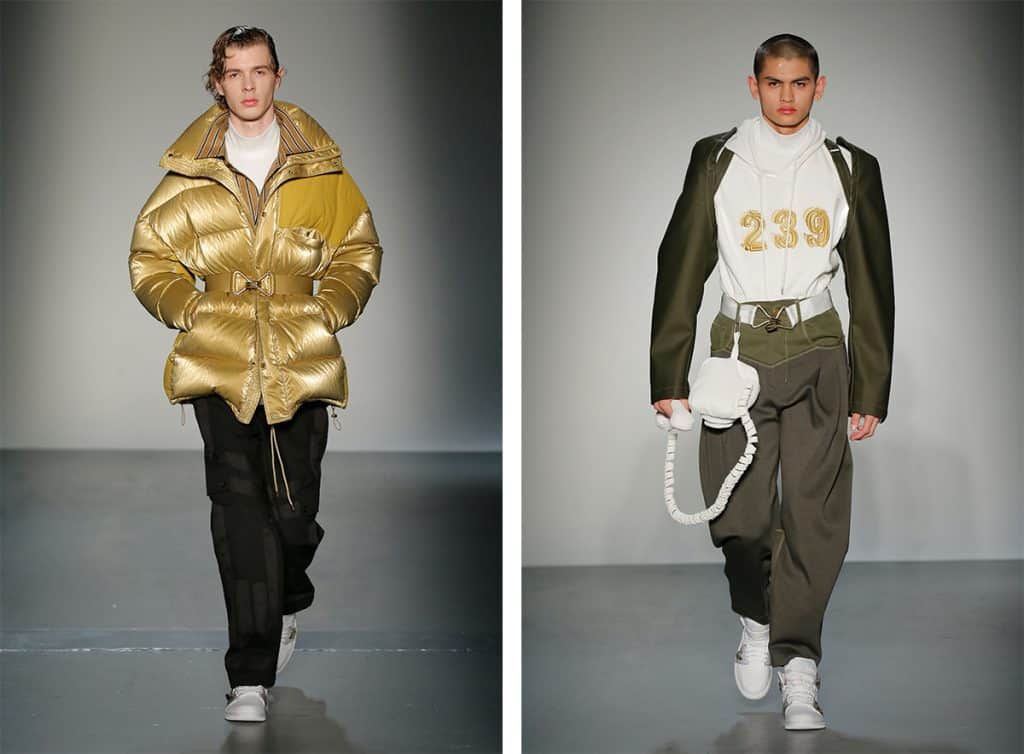 This romantic notion is seen throughout the collection in details like zig-zagging trims on a sleeve meant to represent that there is no one path home, and oversized household objects like a phone or bathtub shouting that home is always near.
Wang riffs on the 'boyfriend shirt', seeing it as a garment imbued in emotion, perhaps the keepsake of a former lover. Meanwhile, she renders denim worn, suggesting that it has been just that – worn, perhaps by an older sibling.
She employs color to the same end, selecting a gold like the sun you see on the journey home, and a warm orange like the sun when you finally get there. Details include long and winding strips of cotton tape that twist and turn, much like that journey home often does.
Additionally, this season Wang continues her partnership with Air Jordan presenting a unique 'the way Home' Air Jordan one.