FIT ESTABLISHES NEW SOCIAL JUSTICE CENTER

The Fashion Institute of Technology (FIT) of the State University of New York (SUNY) has announced the launch of the Social Justice Center at FIT (SJC), a first-of-its-kind higher education initiative established to increase opportunity and accelerate social equity within the creative industries for the Black, Indigenous, and people of color (BIPOC) community.
The effort will interconnect early education, college mentorship and training and professional career support. Founding partners PVH Corp., Capri Holdings Limited, and Tapestry, Inc., through their respective foundations, have each committed $1 million to help launch the center. Separately, G-III Apparel Group, made the establishing gift to the SJC Scholarship Fund, which already has reached more than $1.5 million in contributions. Other industry leaders have pledged support including Carolina Herrera, Prada, Ralph Lauren, Saks, Target and The Fragrance Foundation.
The SJC at FIT will nurture a racially and ethnically diverse talent pipeline from the middle school classroom to the executive level that is focused on breaking down systemic barriers and ensuring that BIPOC professionals achieve their full potential.
Four pillars will support the approach: 1) collaboration among leading corporate and nonprofit CEOs who are committed to promoting the talent potential of aspiring BIPOC youth and advancing the careers of BIPOC professionals; 2) access to the talent, creativity and expertise of FIT faculty and students as resources; 3) a sustained commitment to funding support for scholarships and programs; and 4) ongoing accountability that will identify and measure the advancement of BIPOC professionals.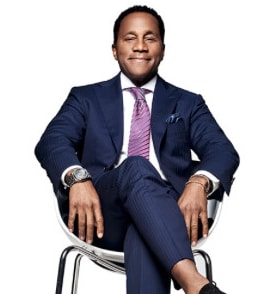 Jeffrey Tweedy, former president and CEO of Sean John and an FIT alumnus, will be a special advisor to the FIT president to help build and expand the center. Tweedy also serves on the boards of Academy Sports and Pineywood Boarding School and, in an advisory capacity, to the Black Action Retail Group (BRAG), the Figure Skate of Harlem, and 500 Role Models, among others.
"It is our obligation at FIT to mobilize our resources and our network to remove existing obstacles so that racially and ethnically diverse students can be recognized for their value in all of the creative fields, including fashion, beauty, interior design, graphic design, advertising, and communications," said FIT President Joyce Brown in a statement.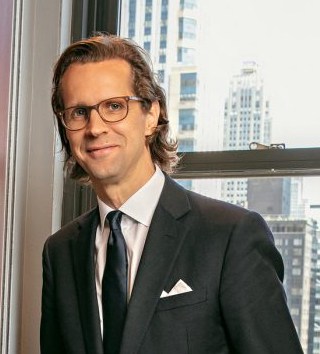 "This is an incredibly important initiative towards making a real and lasting positive change in the fashion industry, and we are honored to support its launch as a founding partner," said Stefan Larsson, chief executive officer of PVH Corp. "The goals for the Social Justice Center align with our own values to foster an environment of inclusion, belonging, and equity for all across the industry. We believe the unique approach of the SJC to provide support at every stage of the career journey will help ensure that promising creative talent in the BIPOC community have the tools they need, as well as a clearer pathway to access and success."
To reverse the underrepresentation of BIPOC talent in educational institutions, the Social Justice Center at FIT will provide scholarships for middle school, high school, and college students.
In addition, SJC partners will work collaboratively with FIT to change the corporate culture and diversify its framework from the ground up.
An industry advisory council of 16 executives has been established to counsel, collaborate, and help measure progress in achieving equity within the creative industries.
A search is underway to name an executive director of the SJC, who will report to President Brown.