FIVE FOUR TEAMS UP WITH POGGY ON SPRING COLLECTION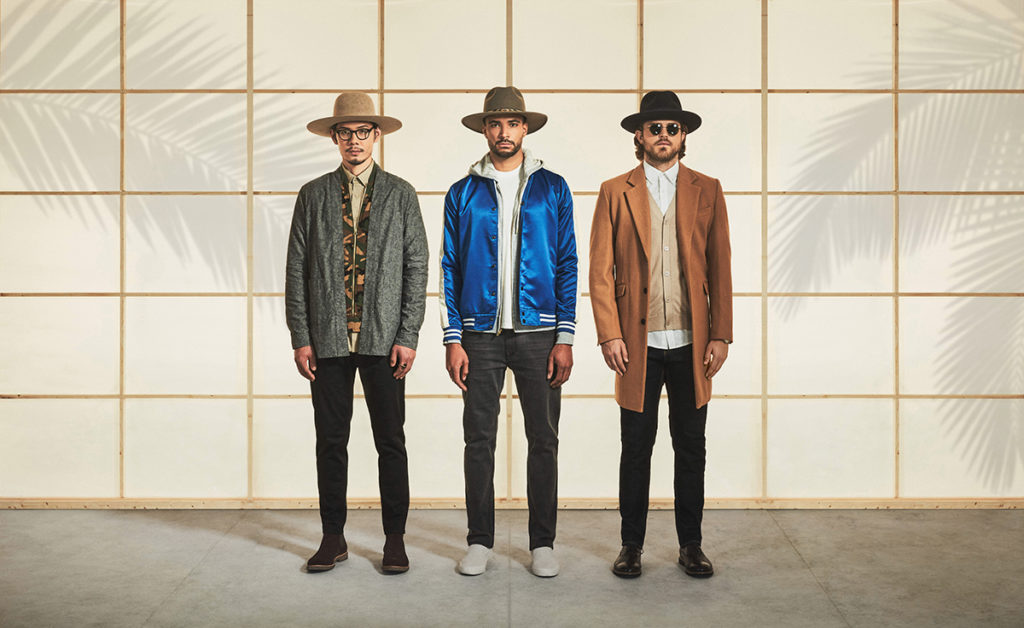 Los Angeles-based menswear subscription service Five Four co-founders, Andres Izquieta and Dee Murthy have announced the brand's latest collaboration: Five Four X POGGYTHEMAN for spring 2017. Izquieta and Five Four's head designer, Mark McNairy worked with Motofumi "Poggy" Kogi, the creative director of United Arrows & Sons in Japan, to create a spring 2017 collection that encompasses a Japanese aesthetic for the modern, American man. The assortment consists of a full array of fashionable styles including embroidered jackets, denim, sweaters, tees and shirts that provide every guy on-the-go accessible outfit options.
Having traveled to Japan for over 10 years and always admiring the culture and style, Izquieta says, "Japanese style has always been at the forefront of fashion, setting the trend for almost every market and we wanted to bring this influence into our next designer collection. For us, there was no one better to do this with than Poggy."
Murthy added, "We are thrilled to introduce Poggy and this new collection to our members in February. We always strive to excite and surprise both our monthly members and e-commerce shoppers with new and stylish choices for their wardrobes and Five Four x Poggy the Man does just that."
Fusing Poggy's personality and style into the collection, McNairy worked collaboratively with Poggy to bring that personality to life in the collection saying, "Poggy is a very interesting guy, perhaps one of the most interesting men in the world in my opinion. And while working together we discovered that our designs really complement one another in this collection."
Staying ahead of the trends Poggy has sought to create a bridge between street and runway style saying, "I want to start a movement in fashion by combining different elements to make pieces that transcend trends." As an arbiter of Japanese fashion each piece is created with barrier-breaking design in mind, this collection fuses Japanese fashion to help create new trends for Five Four's ever-growing customer base.
The collection will be available to purchase in two deliveries in the e-commerce store and through Five Four's monthly membership program beginning today. All pieces will retail for under $100.