FLAG & ANTHEM TEAMS UP WITH FORD MOTOR COMPANY ON SPECIAL COLLECTION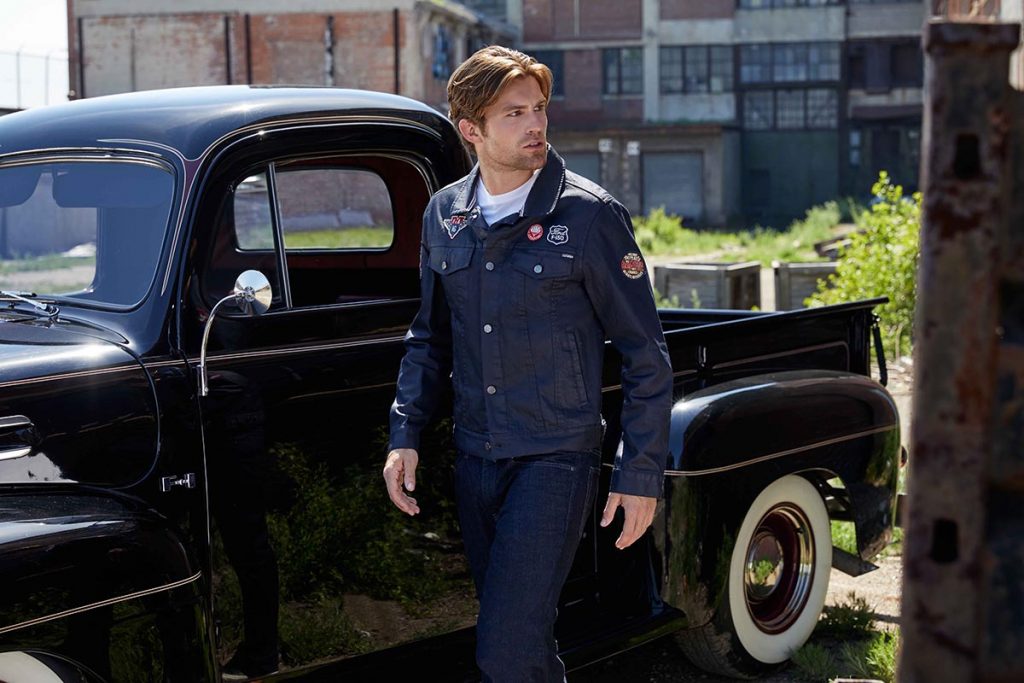 Premium menswear brand Flag & Anthem has teamed up with Ford Motor Company on a special collection for fall. The Flag & Anthem x Ford fall 2017 collection will be available exclusively at select Dillard's, Dillards.com and Flagandanthem.com.
The limited-edition line celebrates the 100-year anniversary of the Ford Truck. Highlights from the exclusive line include four distressed trucker hats with custom Ford patches, seven graphic short sleeve tee shirts with original hand-painted artwork, for super-soft heritage raglan long sleeve tee shirts, and three workwear-inspired patchwork jackets and button down shirts. Prices range from $24.50 to $119.50.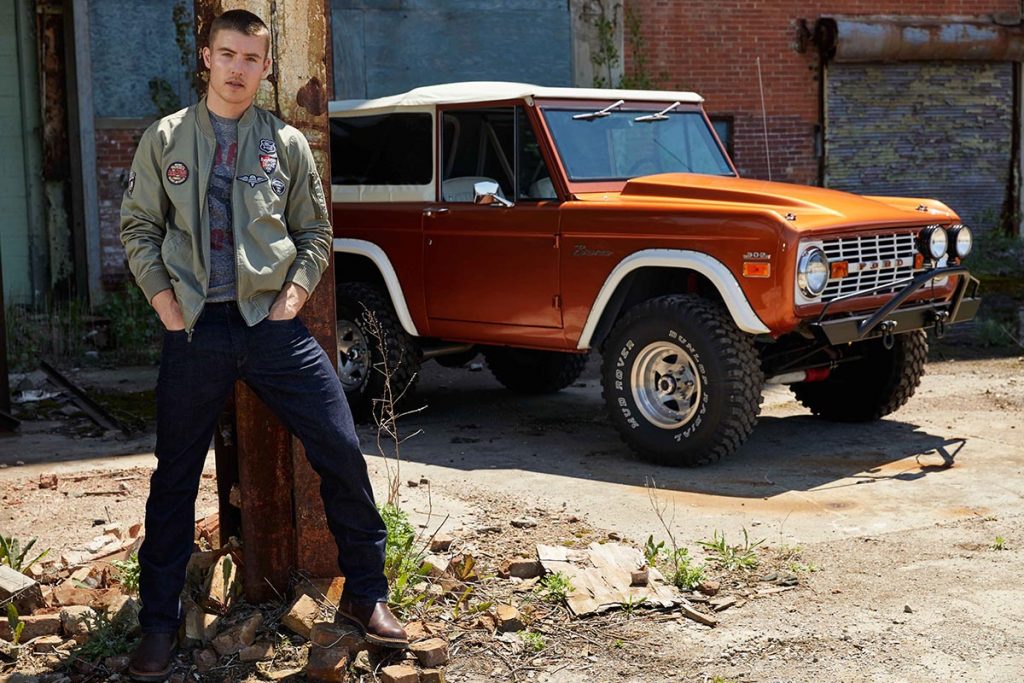 "Teaming up with Ford for this collaboration is an honor," said Azod Mohit, co-founder of Flag & Anthem.  "Ford is an original, iconic American brand and we are excited to debut our collection to celebrate the history of the Ford Truck. Much of the Flag & Anthem collection is vintage-inspired, so the chance to access the Ford archives was incredible. Each piece we designed is nostalgic, while remaining current."
To celebrate the launch of the collection, the two companies came together on a special campaign shot at the Highland Park Ford Plant in northwest Detroit, Michigan by world-renowned photographer and Flag & Anthem Artistic Director Nigel Barker.
"As soon as I heard we were doing a collaboration with Ford I knew we had to shoot in Detroit," said Barker. "There is such a heartbeat and history to the city. Ford is an iconic brand that speaks to both the past and future of the automobile industry in a way that resonates perfectly with Flag & Anthem."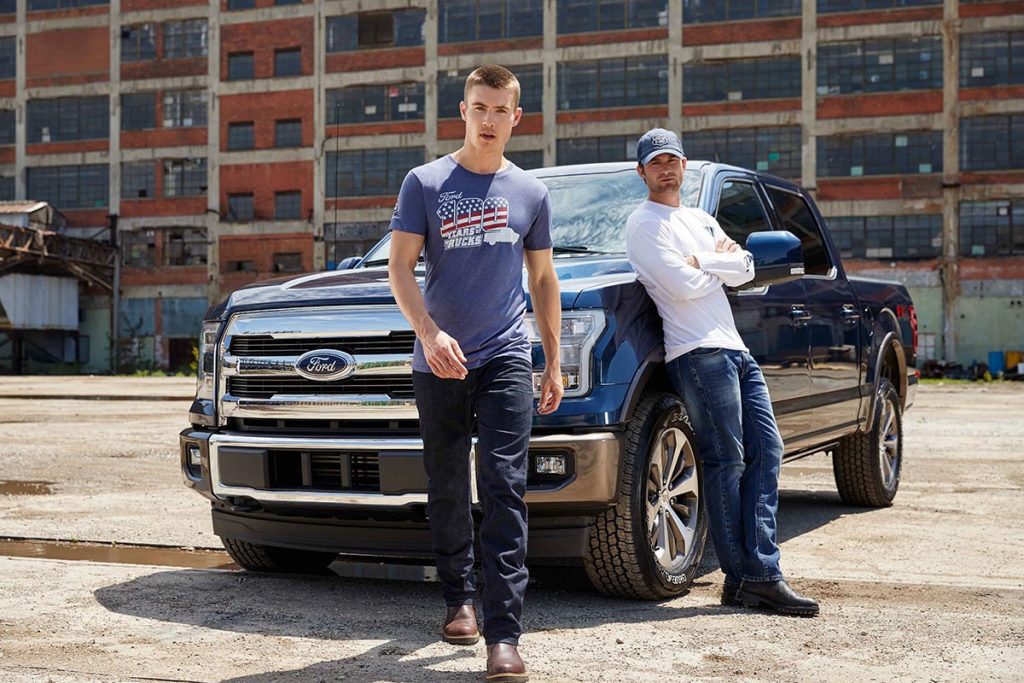 A National Historic Landmark, this was the second American production facility of the Model T as well as the birthplace of the moving assembly line. Opened in 1910 and situated on over 100 acres, the expansive property was a fitting backdrop for the celebratory collection. Three eras of Ford trucks were also brought in for the occasion, a 1949 Ford F-100, a 1971 Ford Bronco and a 2017 Ford F-150 helped bring the scene to life.
In conjunction with the launch, customers can enter to win a 2017 Ford F-150 at select Dillard's location's carrying the line and at http://www.flagandanthem.com/fordsweeps from August 27- September 16, 2017.