FLORSHEIM RELEASES SECOND COLLECTION WITH ESQUIVEL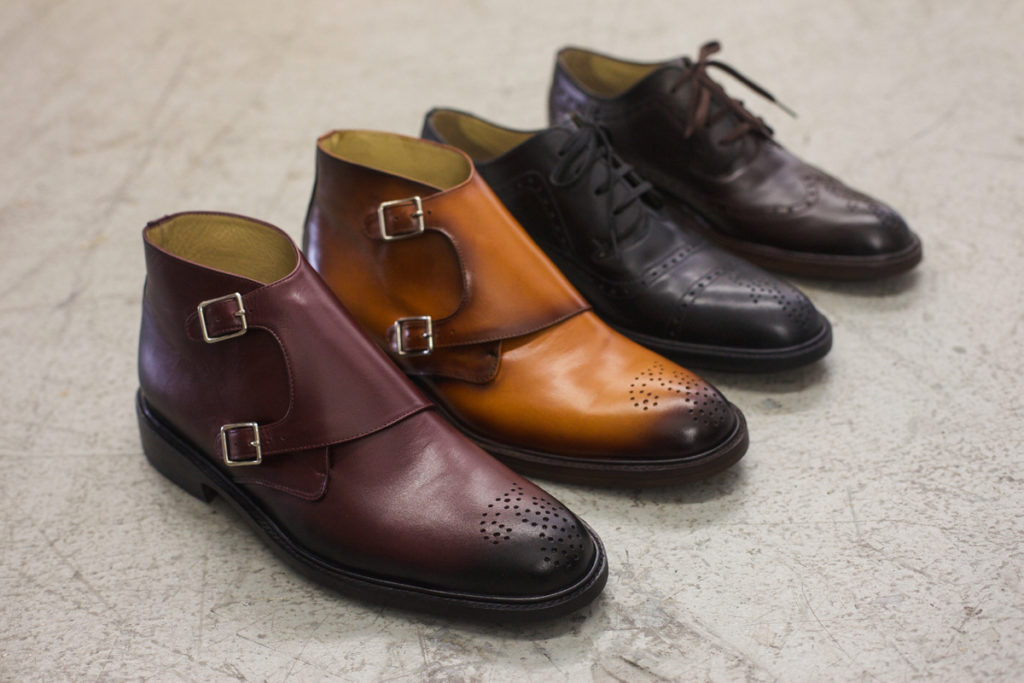 American footwear power duo Florsheim and Esquivel continue their on-going partnership this fall with the launch of a new capsule collection.
Both the men's and women's collections celebrate American footwear and unparalleled craftsmanship. Offered in hand-burnished burgundy, cognac, brown, and black for men and shades of brown and black with a gold strap for women, the double monk boots are perfect for the season's style. Featuring the signature asymmetric "E" and "F" toe medallion perforations, all styles are entirely handmade made, including cutting, sewing and lasting, at George Esquivel's atelier in Orange County, California.
"The design inspiration for our Florsheim x Esquivel fall collection is depth and richness," said John Florsheim, president and COO of Weyco Group Incorporated, Florsheim's parent company. "Working with classic silhouettes like the wing and cap, and adding a new contemporary Double Monk, we've put together a group of shoes built on a dedication to craftsmanship. This season we're working with a softer, smoother leather with beautiful hand-burnished and hand-painted detailing by artisans in George's atelier, giving each pair its own unique personality."