FOOTBALL GREAT RONNIE LOTT HELPS SAKS FIFTH AVENUE SAN FRANCISCO CELEBRATE NEW MEN'S FLOOR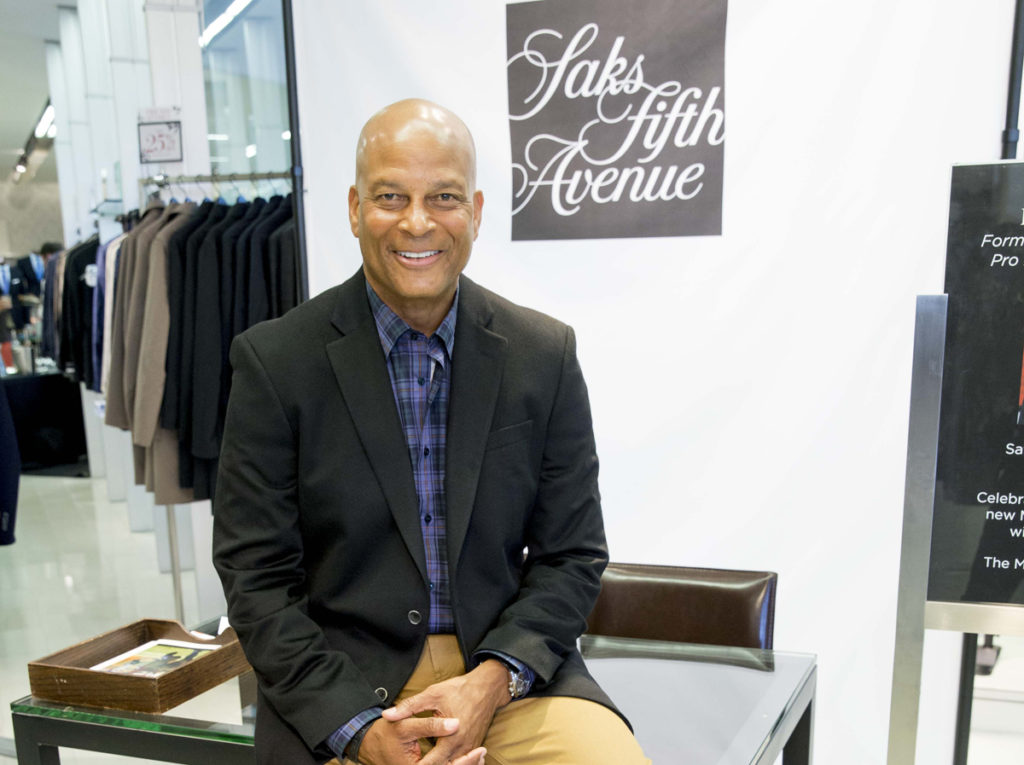 On Saturday, October 8, former San Francisco and Oakland Raider star Ronnie Lott was on hand to help Saks Fifth Avenue celebrate the opening of its new Men's Floor on 5 at the brand's iconic Union Square flagship in San Francisco.
The new Men's Floor on 5 offers customers a strong, curated merchandise assortment with a focus on advanced designer and international classic collections, such as Alexander McQueen, Dior, Ermenegildo Zegna, Givenchy, Isaia, and Salvatore Ferragamo,
During the event, guests had the chance to meet and greet Lott, as well as enjoy informal modeling, DJ beats and bites. In addition, Saks San Francisco donated $10,000 in support of All Stars Helping Kids, a charity founded by Lott that aims to disrupt the cycle of poverty and encourage innovation by seed funding start-up nonprofits in the Bay Area.