THE RESURGENCE OF FORMALWEAR: MEN DON'T NEED AN OCCASION TO LOOK SPECIAL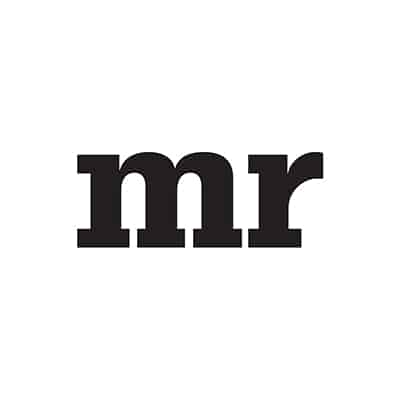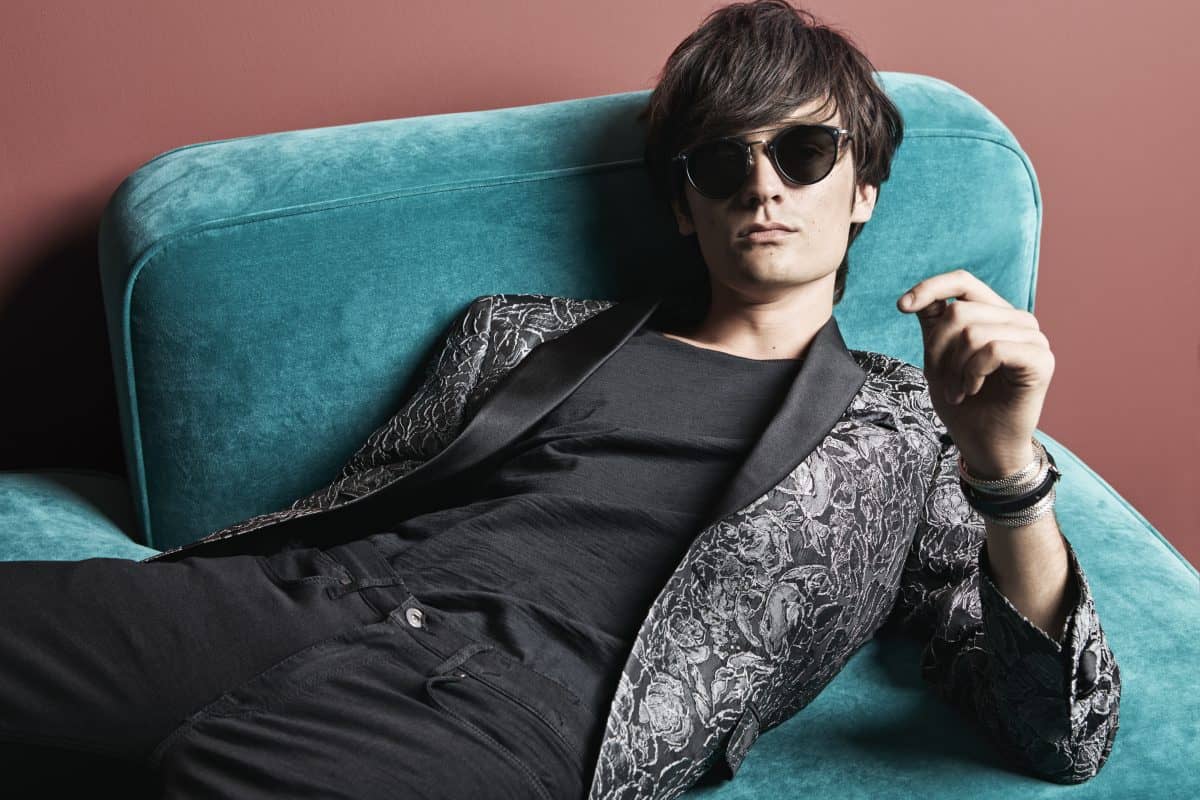 A few years back, I informed a group of then 20-somethings that they would need to wear a sport jacket to a company-sponsored event, only to have them storm into my office, one by one, to let me know that no such garment existed in their closet. I suspect the response to such a request would be rather different today, as consumers, especially those in the 18-35 age range, are not only beginning to purchase this wardrobe staple but are eagerly embracing the wide variety of special occasion-oriented jackets and pants now being offered to them. Indeed, as various brands and retailers point out, there are many reasons for the resurgence of this clothing category — across all ages — from increased fashion options (including made-to-measure), use at a variety of events, and flexible price points.
"In the past, our tuxedo business was mostly about the model and price, i.e. number of buttons, lapels and what a customer could afford.  And in terms of color, black was it.  Now, although a black tuxedo is still the norm for us, many customers are looking to stand out from the crowd at formal events, as well as events like Mardi Gras," says Kenny Rubenstein, general manager of New Orleans-based Rubensteins.  "We carry Canali, Zegna and a slim private label tuxedo, and business is about equal from Canali and Zegna, while our private label slim sells the most units.  This is due to a combination of the $650 price point and the slim fit.  Most customers' "old" tuxedo is exactly that — lots of pleats, wide lapels and looks big even on the guys who have grown out of it! Further, because of the desire of our more contemporary customers to have unique looks, our MTM business in formalwear has grown significantly. Still, you have to make sure you have a MTM vendor that can do work quickly because even for weddings, these requests usually come at the eleventh hour."
"We find many of our evening jackets are being purchased in L.A., Dallas, Las Vegas, Nashville, and other major cities for the enormous number of red carpet events and music awards that go on all the time," notes Rian Gardner, executive vice president of Triluxe, which works with Sand (where jackets run $685-$895). "We definitely cater to the man who is looking for an edgy jacket to wear out to one of these events, but they look great on so many guys."

Indeed, while late-spring proms, summer weddings, and holiday all remain key selling seasons in this category, the business in this area has become a more year-round one. "Our clients tell us they don't have to markdown our formalwear unless we're using a really seasonal fabric," says Mark Spero, vice president of Lubiam USA (which launched its evening wear line, Luigi Bianchi Mantova Flirt earlier this year). "Otherwise, it's a seasonless business, and the more basic tuxedos really maintain their margin."
"It's become a super-strong classification for both us and our clients year-round," notes Vince Marrone, CEO of Respektwear, which manufacturers Paisley & Gray (where suits range from $275-$315). "What I hear from stores everywhere is that if you do it right and give the consumer something a little different, they will start buying it not just for a specific occasion, but in order to wear it for almost any occasion."
"The dinner jackets we provide at Tallia Orange are different than anything on the selling floor and we are able to offer the customer this sort of fashion at very accessible prices," says Suzanne Anderson, vice president and creative director of Peerless Clothing. "And since guys know that their wife or partner is looking amazing when they go out, he does not want to wear the same boring blazer or trousers to a party anymore."

Unquestionably, the trend towards slimmer cuts has been a boon to the industry, especially those companies serving the younger consumer. "One of the reasons we're launching a larger capsule for spring/summer '18 is we discovered that the younger, more modern consumer not only likes this new cut of formalwear, he understands it," says Spero (whose jackets run in the $1,095-$1,195 range). "And they don't just see it as formalwear, they see it as fashion."
Adds Nelson Suriel, executive vice president of Jack Victor USA (who also oversees the Ted Baker line of formalwear, with both lines offering suits in the $795-895 range): "With many younger guys being more in shape today than ever before, there is a real need for more 7- and 8-inch drops and this observation has led us to increase our offerings in our stock programs"
Most of all, many consumers are drawn to the ability to buy "formalwear" as separates, leading to multiple uses for both the jackets and pants. "Our customers like the convenience of buying the jacket as separates, especially if he can buy the jacket in one size and the pant in another," notes Anderson. "In fact, when we sell Tallia in the 'Designer Collections' of stores, the pants are more aggressive in modeling like a jogger or cropped trouser and will often outsell the matching jacket, but when we sell the line in a "Tailored" department, the jackets sell more evenly to our pants."

"Separates are a big selling point for younger customers because they seem to favor buying complimentary pieces rather than matching suits," notes Marrone. "For that reason, we try to come up with two or three groups of suits each season that are interchangeable."
"Both formal and informal events are dictating a lot of separate coat and pant sales," affirms a spokesperson for national chain Men's Wearhouse. "Separates not only accommodate the size preferences of our customers, but they also love the option to mix and match pieces in order to create looks that are both unique and versatile. Personalization is such an important part of the business."
In addition, many young consumers are using these pieces as just part of an ensemble, pairing them with sportswear and other pieces they already own. Adds Suriel: "We have definitely found that some guys are buying our jackets, especially our solid ones, to wear out with denim or five-pocket pants."

Indeed, solids remain on the market, especially in colors such as black, burgundy, navy and (coming for both spring and fall), teal and turquoise, but variety is key. We are still seeing a trend in navy blue tuxedos, but we are also are seeing an interest in fancy dinner jackets with a pattern with a traditional tuxedo pant. It's a great look and an amazing way to change up your formal wear style!" says Lindsay Morton Gaiser, buyer for Denver-based specialty store Andrisen Morton.
"Guys are still looking for colors, such as navy, burgundy and light gray," affirms Rubenstein. "They also love textured and fun multi-colored coats that can be used with a pair of jeans for a cool night out and with a pair of black tux pants for a formal event are popular. I even had a customer who made a black and white herringbone tux coat with black satin lapels and satin trim, and which had an Alabama football jersey for the lining — for his wedding!"
Adds Tallia's Anderson, "We are always testing new ideas, which means we are adding more details and fancy fabrics to our trouser offerings. We're also working with different types of lining designs and appliques for fall '18. As fashion accent colors, we are focusing on different types of greens, but we also feel strongly about reds and yellows. For patterns,we are seeing a lot of camo and animal prints as well. If it's different, it will sell."

"Our customer definitely wants something new, so everything I design has a twist," says Alison Mangaroo, creative director of Paisley & Gray. "It might be a fantastic lining, a great trim, a contrasting fabric under the collar; it might also be using a tartan pattern or wide stripe. Because younger people have more confidence than the older generation, they can not only wear cooler stuff, they practically demand it. No kid really wants a basic black jacket anymore."
Lastly, as Rubenstein wisely points out, great merchandising is just as important as great merchandise. "During 'formal season,' we always have a fully dressed mannequin in the front of the store or in one of our large windows," he notes. "Customers don't think about replacing their tuxedos unless they see one that impresses them, or it no longer fits since the last time they wore it!  Either way, the mannequin will usually trigger the memory and lead to purchasing!"