FORMULA ONE DRIVER LEWIS HAMILTON NAMED TOMMY HILFIGER MENSWEAR AMBASSADOR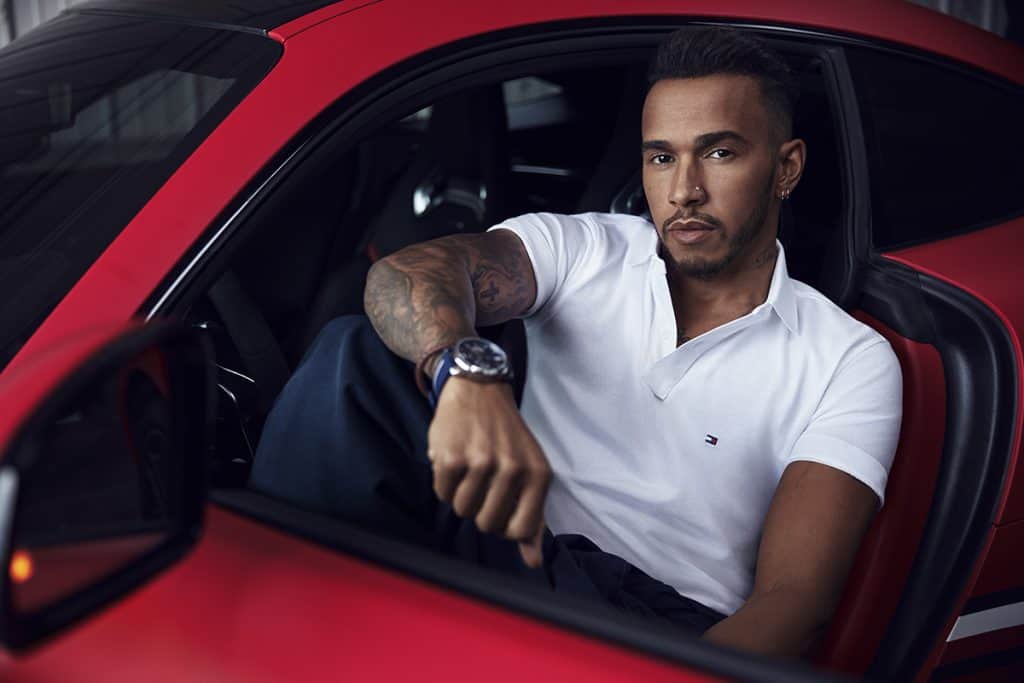 American designer house Tommy Hilfiger has announced that British Formula One racing driver and four-time Formula One world champion Lewis Hamilton will appear as the new global brand ambassador for Tommy Hilfiger men's, including Hilfiger Collection, Tommy Hilfiger Tailored and Tommy Hilfiger Menswear, Underwear and Swimwear, starting spring 2018. The partnership reflects Tommy Hilfiger's strategic commitment to building on its strong menswear heritage and further drive the global growth of its men's business, bringing the next generation of fans to the brand.
The integrated men's campaign was photographed by Mikael Jansson at the Pocono Raceway, also known as the Tricky Triangle, in Pennsylvania and will break globally in spring 2018. It features exclusive video teasers, print, online, and out of home media placements, and will be supported by unique consumer activations that continue to bring the brand's unique perspective on pop culture to life around the world. The Tommy Hilfiger men's campaign will run alongside the brand's dedicated women's advertising, featuring global womenswear brand ambassador and international supermodel Gigi Hadid. The campaigns fused when Lewis Hamilton and Gigi Hadid took the wheel of a Mercedes-AMG GT S car at the Pocono Raceway and recorded their first drive together around the track in a dash cam shot video, directed by Matt Baron, that shows their reactions to the other's driving skills.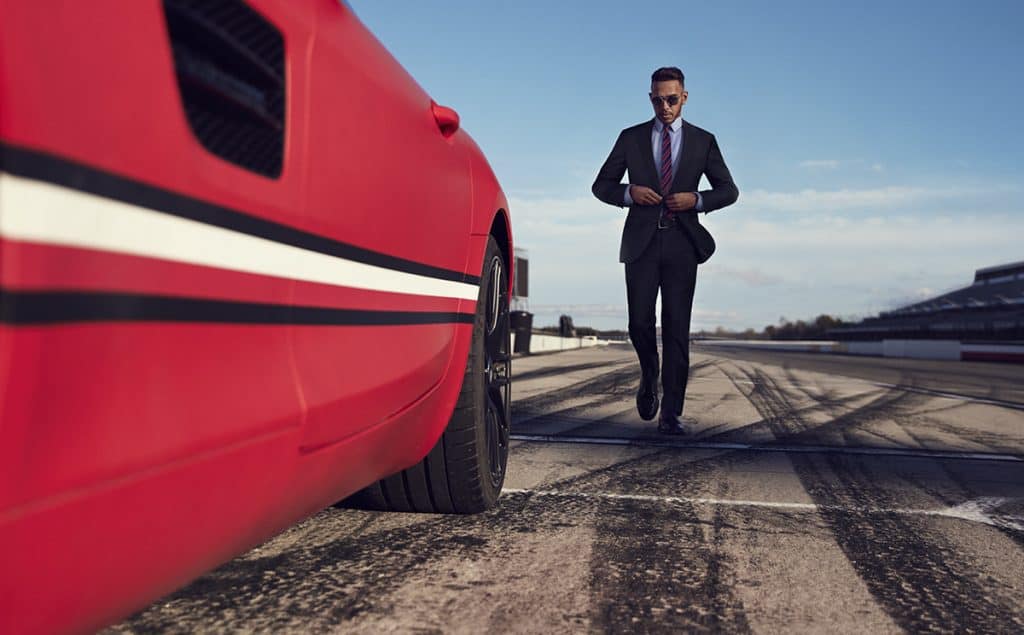 The spring 2018 Tommy Hilfiger men's offering celebrates Tommy Hilfiger's love of motorsports, where speed and immediacy fuse with a touch of vintage nostalgia. The collection, which premiered at TommyNow "Drive" during Milan Fashion Week on February 25, gives nod to the Formula One racing pit crew, with heritage workwear and a strong focus on denim. Street styles are born from the iconic shapes, bold colors and streamlined graphics of speed racers. Looking at the traditional American automobile culture, clothing is reinvented for a collection that fulfills the needs of today's fast-paced lifestyle.
"I have always admired Lewis' incredible endurance during the race, as well as his unique style off the track, which speak to the new generation of Tommy Guys," said Hilfiger. "He has built his incredible career as a racing driver with passion, dedication and extremely hard work – values that I embraced when founding my brand. We have a history with Formula One, and this partnership builds on our heritage of collaborations within the world of motorsport."
"I believe in the power of fashion and innovation to celebrate individuality and break conventions, like Tommy Hilfiger," added Hamilton. "Tommy's designs inspire me to be bold in every outfit that I put together outside of the racing track, expressing my creativity and eclectic style with confidence. His groundbreaking TommyNow experiential events are one-of-a-kind, and I'm very excited to partner with such visionary brand."