FRAME LOOKS TO THE LATE 20TH CENTURY FOR FALL COLLECTION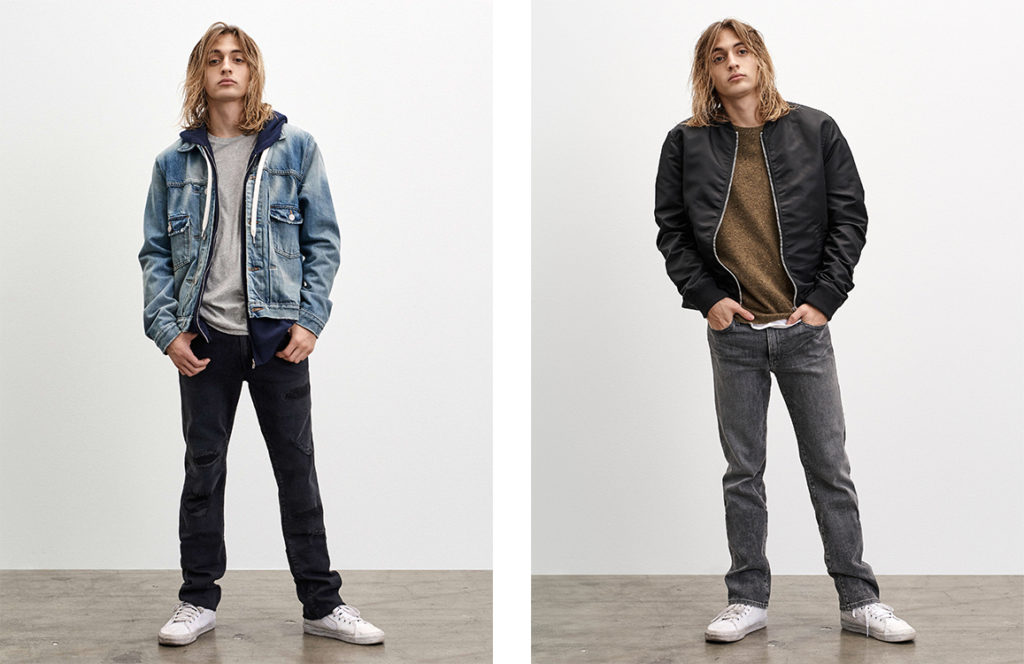 Fashion lifestyle brand Frame debuted its fall/winter 207 collection on Monday, February 13 during a presentation at Robert Miller Gallery in New York City. This marks the first time the brand has combed its men's and women's collections.
For this men's collection, founders Jens Grede and Erik Torstensson were inspired by a broad spectrum of iconic creators spanning the art, music and entertainment industry from the late 20th century. The resulting collection brings together a worn indigo western shirt, leather moto jacket and a nylon flight jacket with an unexpected touch of avant-garde in an oversize plaid shirt and powder pink slouchy sweater.
Frame's seasonal denim echoes the sartorial statement of the collection as a whole; creating new silhouettes inspired by vintage classics that suggest androgyny in rigid fabrics cut high on the waist. Also for fall, the brand has debuted an offering of heritage washes which further accentuate the collection's predominantly lived-in feel.