FRANK VISCONTI NAMED SVP OF RETAIL FOR WYNN LAS VEGAS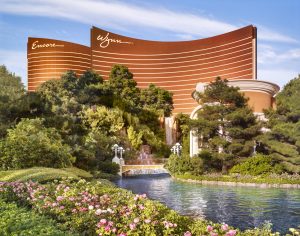 Wynn Las Vegas has appointed former Neiman Marcus executive Frank Visconti as Senior Vice President of Retail.
In his new role, Mr. Visconti will oversee the expansion of the resort's luxury retail offering and lead the continued development of Wynn Plaza, an expansive new 75,000-square-foot complex that will open its first phase in fall 2017 and is second phase in summer 2018. Executive Vice President of Architecture DeRuyter Butler, and Wynn Design and Development, Wynn Plaza will play on elements of natural light and airiness, with two stories covered by atriums and a skylight rotunda that is prominently showcased in the heart of the space.
After its opening, Visconti will direct total retail square footage of more than 173,500, and liaise with the iconic brands that currently occupy Wynn and Encore, including Chanel, Louis Vuitton, Dior, Hermès, Loro Piana, Prada, Alexander McQueen, and Givenchy. In addition, he will oversee the development of the luxury retail offering at Wynn Boston Harbor, slated to open in summer of 2019.
Visconti began his career at Saks Fifth Avenue before moving to Neiman Marcus, where he served as Vice President and General Manager. He was hiired originally by Steve Wynn in 1992 to head retail operations for Mirage Resorts, Inc, and assumed the role of President of Retail for MGM Resorts International, where he oversaw more than 150 stores and 200 tenants within 13 resorts. Most recently, he led the development of Crystals within CityCenter on the Las Vegas Strip, before forming his own consulting firm, Visconti Retail Group.