FRED SEGAL RELEASES NEW DETAILS ON ITS WEST HOLLYWOOD FLAGSHIP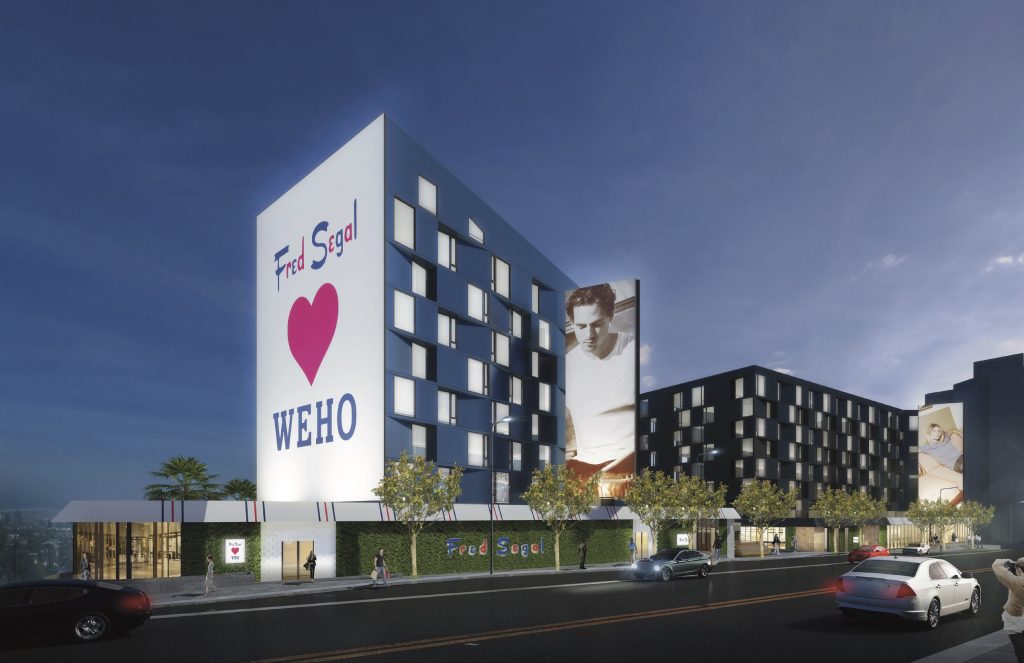 Celebrated Los Angeles retail destination Fred Segal has announced the highly-anticipated partners for the 22,000-square-foot flagship store perched on the corner of La Cienega and Sunset Blvd in West Hollywood, CA. This fall, Fred Segal will open a new flagship offering a curated and refreshing selection of brands, experiences and talent.
Featuring a combination of permanent shop-in-shops, temporary rotating designers, pop-ups, dynamic event spaces, an onsite florist, full-service salon, a restaurant concept by Bill Chait, as well as beloved San Francisco Café Tartine, Fred Segal brings together the best in men's and women's fashion, innovative lifestyle, beauty, eyewear, kids and home brands.
Fred Segal's community of creatives will collaborate on authentic and thoughtful selections across categories. The permanent retail shops include; The Highline (multi-brand Men's shop), Fred Segal by Maris Collective (multi-brand Women's shop), Atelier and Repairs, CAP Beauty, the first West Coast CFDA retail space, EGGY, Flower Girl LA, Framed EWE, Replika Vintage and The Pancake Epidemic. A slate of rotating designers, performances and event will be announced this fall.
"Fred Segal is an iconic L.A. brand that has evolved over the past five decades," said Allison Samek, chief executive officer of Fred Segal. "We are thrilled to be returning to our roots with our new Los Angeles location. Fred Segal has always been known for the collaborative take on retail, and in today's retail landscape that is key to succeeding in the competitive market."
"Fred Segal brings a collective creative viewpoint to life every day," added John Frierson, president of Fred Segal. "People in L.A. are looking for a place to go to see what's next. And this is what Fred Segal has always been about."