FUMITO GANRYU SHOWS SECOND COLLECTION IN PARIS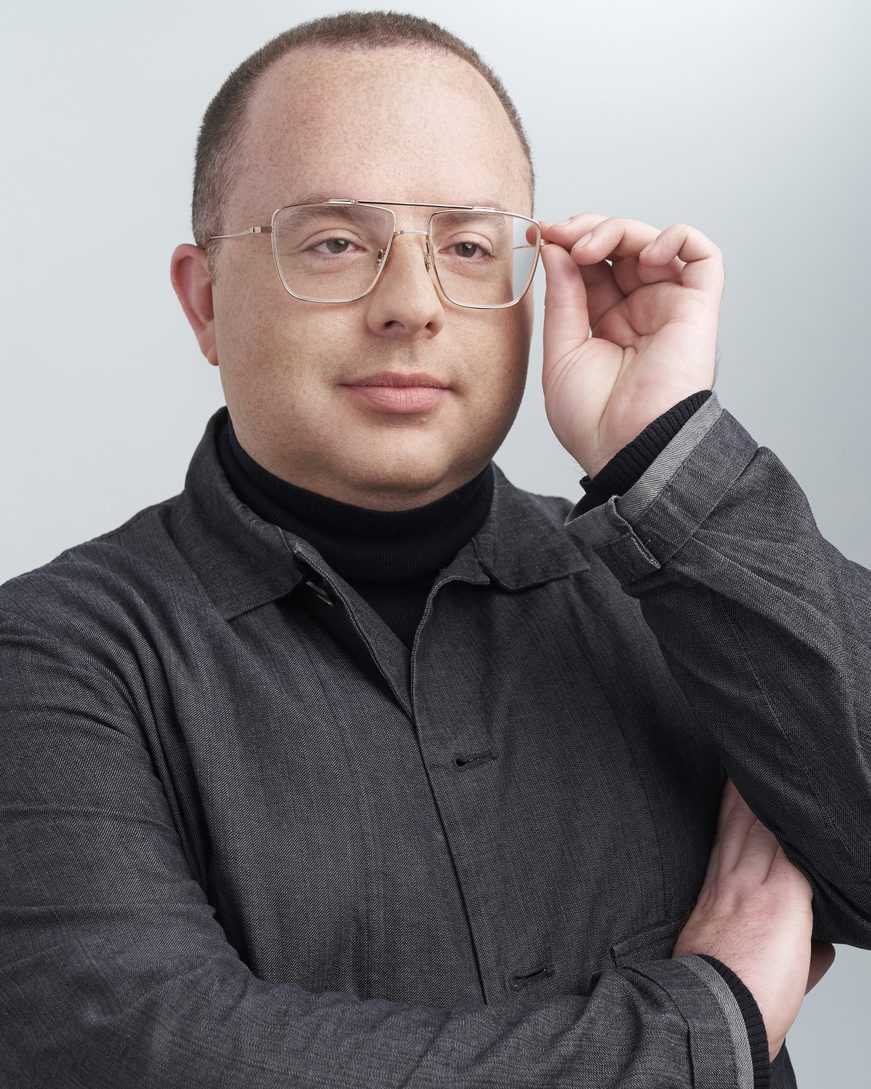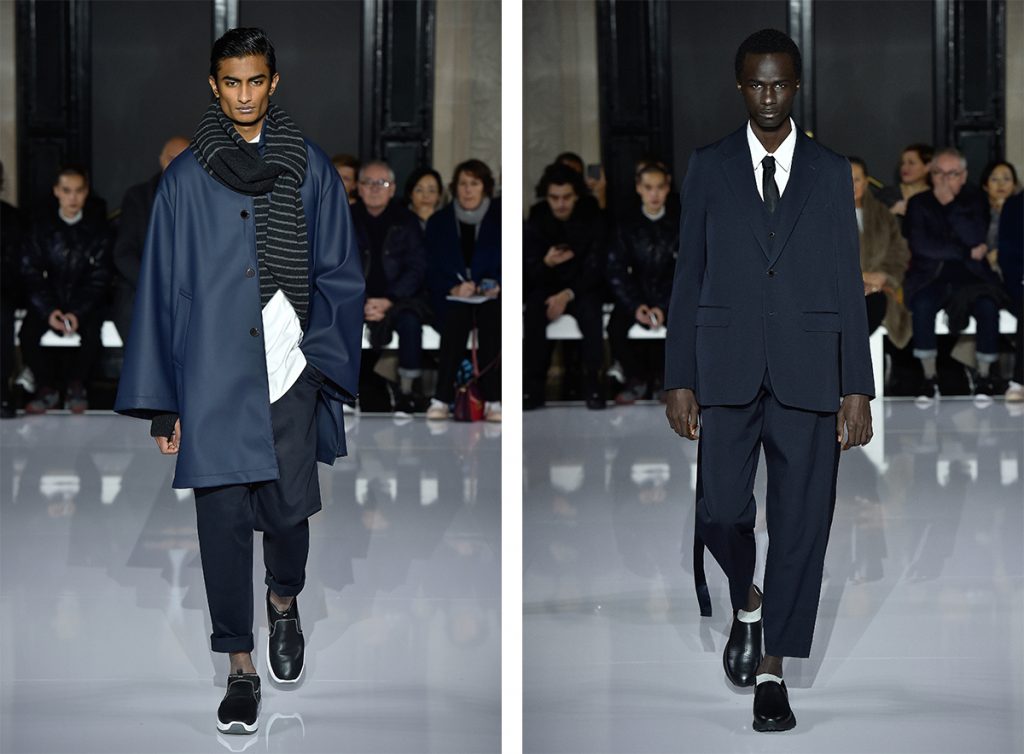 For his second collection as an independent label, Tokyo-based designer Fumito Ganryu explores the purpose of clothes in the 21st century. This approach consists of offering what is essential, simplifying the design, and enhancing each piece with generosity and comfort.
Tailoring speaks to a versatile lifestyle. Light quilting is applied throughout. Pants come with drawstring waistbands for a personal fit.
A-line shapes and sloping angles encourage a wider range of motion and reinforce a silhouette that is suited to both men and women. On top, proportions remain narrow through the shoulders and expand through the back and sleeves. Legs run lean as rolled-up trousers or ample as oversized sarouel jeans.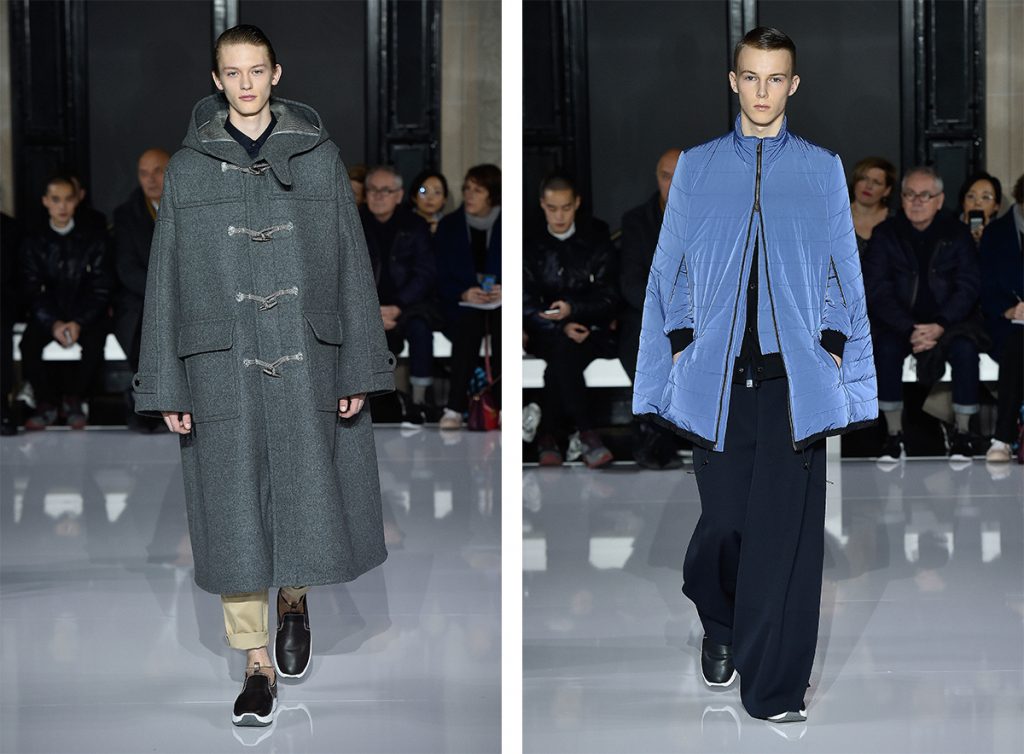 Pieces have been engineered with serviceable, adjustable details; kimono-style sleeves feature zippers for ease of access, while shirts and sweaters can be opened at the sides to vary their volumes. Certain jackets feature ventilation holes.
Finishings and accessories reflect an eye for substance and a sense of play: notice the signature snaps and eyelets in polished gray metal or the twisted cord the duffle coat. Boa scarves imitate extra-long sleeves. Socks are punctuated with fur pompoms.
Bespoke shoes in collaboration with Suicoke offer new hybrids of running and desert boot styles. With integrated neoprene inserts, they alternate between molded running soles or double wedge soles. Like the rest of the collection, they stand out for their wearable, forward-thinking design.
In the pursuit of a distinct 21st concept, Fumito Ganryu has developed the formula of Generosity + X, a reference to the added value that exists within his garments. For the show, three female models will join the male models, reinforcing the non-sex positioning of the brand.