GANT LAUNCHES SOCIAL MEDIA SPOOF CAMPAIGN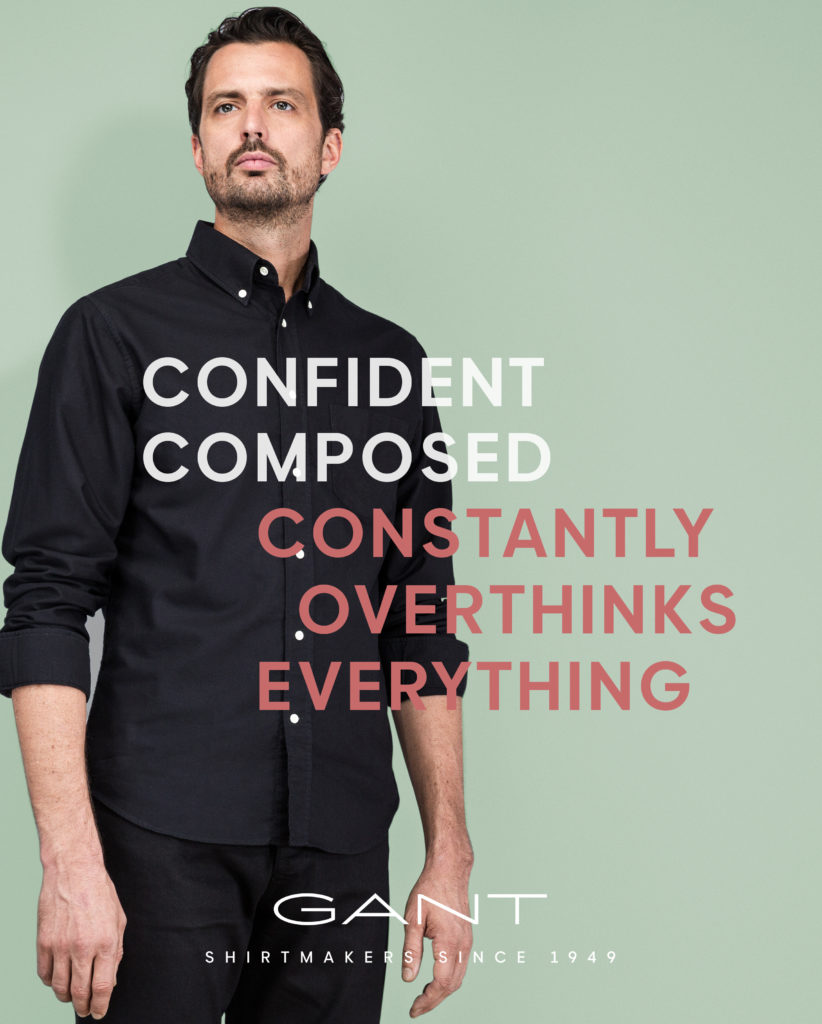 Preppy American sportswear brand Gant has launched a new spoof Facebook video campaign for the U.S. market starring its iconic shirts in an interesting context. In a series of films and features, the brand proves that a Gant shirt is all you need to look like you know what you're doing.
The two-step campaign consists of five videos with a surprise element and six honest testimonials of real-life entrepreneurs and their struggle with self-doubt and performance anxiety throughout their career. The first step of the campaign plays on the fact that 85 percent of all Facebook videos are viewed on mute. Every film features a story with subtitles and the host wearing a shirt from Gant. At first glance viewing it without sound, it all looks like any other cool clip often seen and spread in social media. However, when turning the sound on you realize the person does not have a clue what they are doing but are trying to improvise and master the situation.
The second part of the campaign features the entrepreneurs sharing their honest stories about displaying a successful and buttoned-up facade, when in reality they often feel insecure and unsure of what to do. By jumping into the unknown they all experience personal growth. Alica Grandoit, one of the entrepreneurs featured in the campaign explains: "I feel like I'm always in over my head. It's a daily experience for me."
Brian Grevy, Gant's CMO, explained: "Gant's brand ethos Never Stop Learning is a promise to ourselves to improve each day, to listen and to learn which connects with viewing social media as currently the most important media channel – embracing its quirks as creative opportunities rather than challenges."
"This multi-faced digital campaign is the next step on the U.S. market, after Gant's big re-branding campaign in September 2015 – They Changed The World, Not The Shirt – where we connect with our audience online on a more personal level," added Eleonore Säll, Head of Global Marketing. "It reveals the true side of entrepreneurship that you have to wing it sometimes. Even our biggest leaders do it it's just that no one talks about it!"