GAP TO RELEASE UNISEX, SUSTAINABLE DENIM CAPSULE COLLECTION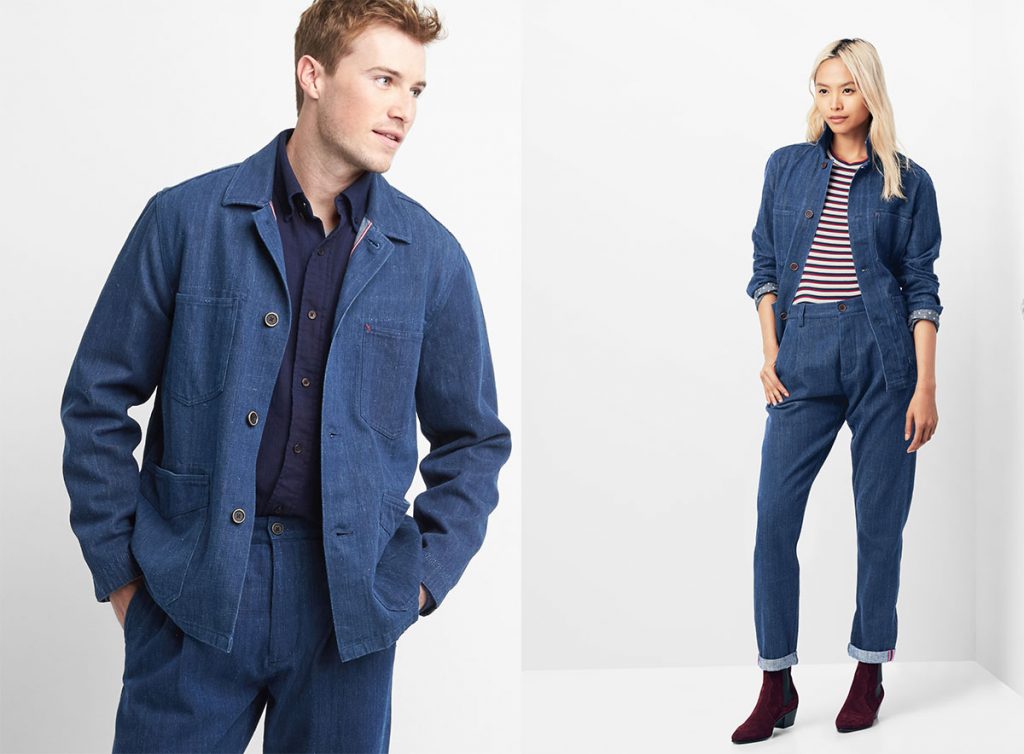 Gap has unveiled a new unisex denim collection made from sustainable materials. Dubbed the Khadi unisex denim collection, the line supports the brand's commitment for more sustainable fashion through its Gap for Good initiative.
The Khadi denim collection is crafted in small batches and hand spun with the finest cotton yarns spun on the centuries-old charkha combined with all-natural indigo dye making no two garments the same! It has a softness and beauty that comes from the natural indigo dyeing process that involves no chemicals. No electricity is used to create these pieces from washing, dyeing or weaving machine. The slightly slubbed fabric is sourced from Arvind denim in Western India that is hand woven by highly skilled artisans.
Gap for Good is a Gap initiative, which launched in 2016, is dedicated to the brand's commitment to producing more sustainable fashion. The brand aims to better protect the planet we all share, and is committed to using sustainable materials and processes that are not only better for people and the environment, but also inspire us all to act responsibly and thoughtfully.
The three-piece collection includes a worker jacket ($298), long-sleeve worker shirt ($198), and a pant ($225) and will be available in select Gap store and on Gap.com on November 15.