GEORGE AND OSCAR FELDENKREIS ON THEIR TRANSITION FROM PUBLIC TO PRIVATE OWNERSHIP
This past October, George and Oscar Feldenkreis took their company, Perry Ellis International, private in a deal worth $437 million. After a grueling few months of feuding with their Board of Directors, the dynamic father-son duo is once again running the business with their team of 2,400 associates across the globe. Here, we chat with them about the impact of this decision.
Q: So how does it feel to wholly own your company once again?
George: It feels good, especially today. (Editor's note: on the day before our interview, the market was down 600 points and apparel stocks were at a 52-week low…) Living by quarterly reports is tough: if your business is a fraction off, Wall Street sees only the short term and penalizes you. Also, living with a Board of Directors is not easy: If you bring in someone new, they think they're given a mandate to make sweeping changes which they're not always qualified to make, especially if their involvement amounts to one day every three months. We had directors who had no idea what they were doing; the situation got fairly ugly at the end so the only way to resolve it was to take the company private. (I know of a few retailers who are hoping to do the same…)
Q: What are the first changes you plan to make?
Oscar: We're reexamining the total business and reviewing our long-term investment strategy. We plan to grow our international business in brands like Nike Golf, Perry Ellis and Penguin. There are big opportunities in Europe, Asia, and Latin America. We're happy that we can now invest for the long term in D2C and digital, which are expensive formats. Although online apparel sales are growing, we still see opportunity to open stores. We've learned we can operate more profitably with smaller footprint stores, which is our direction. We continue to grow market share in golf and we're adding a golf accessories business for Jack Nicklaus and PGA Tour. We've been very successful with Perry and Perry America, Nike Swim and Original Penguin, all of which have strong momentum. And we've just launched Guy Harvey, an exciting new venture geared to fishermen. Did you know there are more fishermen in America than golfers and tennis players combined? It's a family sport grounded in the outdoor world and it's growing fast. Bottom line: We have lots of projects in the works, we have brands for every level of distribution, and we're excited that we can finally invest in them long-term. We've received tremendous support from our terrific PEI team and from the retail community; people are happy to see the company stay in the family.
Q: What lessons have you learned since founding the company in 1967?
George: The most important is to hire top talent, which is hard to find. Why more gifted people don't choose a career in apparel I don't know but there's definitely a shortage of top talent, which means you have to incentivize your team to get them to stay.
Essentially, the apparel business is much more difficult today than it was in 1993 when we first went public. Back then, there were no smartphones, no Facebook; who would think of buying anything on a cell phone? Today, everything is done digitally; you need to be very creative and understand technology. You need to know design, sourcing, social media, economics and politics. Consumers expect better product, faster, and at a better price; if you can't give that to them, get out of the business!
Q: So why are you staying involved?
George: I believe we're up for the challenge, and that we're a stronger company today because of all we've been through. What's more, people my age who retire don't live that long: their quality of life declines dramatically. Because I work so much, I don't have time to go to all the doctors that most people my age frequent. If I don't go to doctors, I don't know that there's anything wrong with me. Which is good. I am however looking forward to working less.
Q: And do what?
George: I want to write my history for my grandchildren. And do more travel.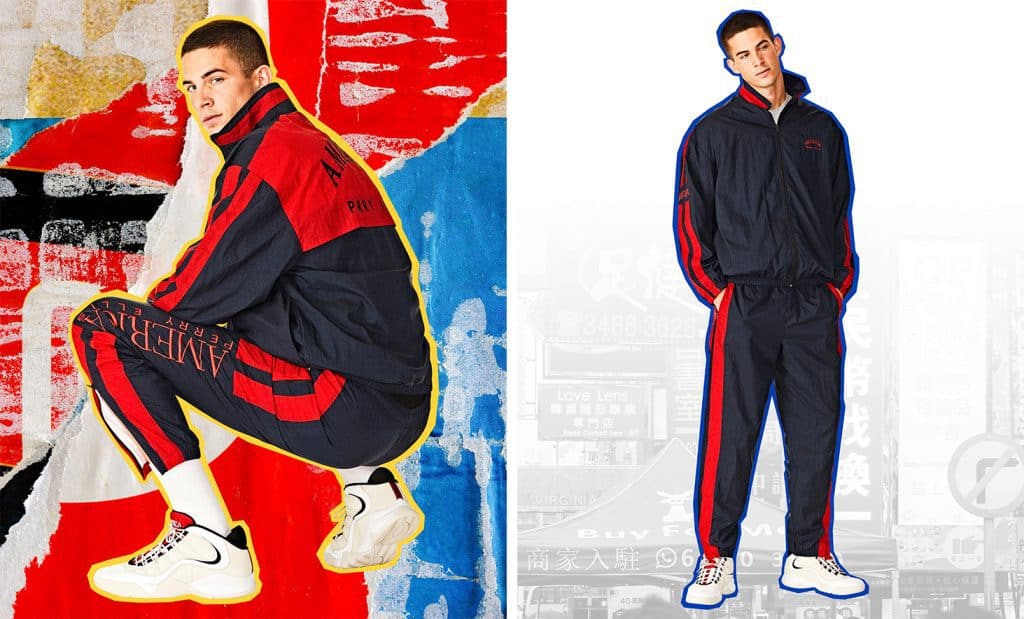 Q: Oscar, what have you learned from this buy-back?
Oscar: First of all, I think we made a great decision in 1993 when we went public. We grew from $33 million to close to a billion in sales which proves we live in the greatest country in the world. There's tremendous opportunity if you put your mind to it.
But the past 13 months have taught me to be careful who you trust. Not everyone who claims to be your friend has your best interests at heart.
Q: Although you're no longer a public company, how worried are you about an erratic stock market impacting consumer spending?
George: The apparel industry will continue strong. People will always buy food, cars and clothing. Apparel shopping today is not just about buying clothes, it's about creating immersive experiences, which retailers are definitely doing.
Oscar: Holiday will turn out fine: retailers are in a healthier inventory position and AUR's are higher. This is a great country, we're resilient; we'll come out of this stronger than ever.