Get ready for vegas with our february issue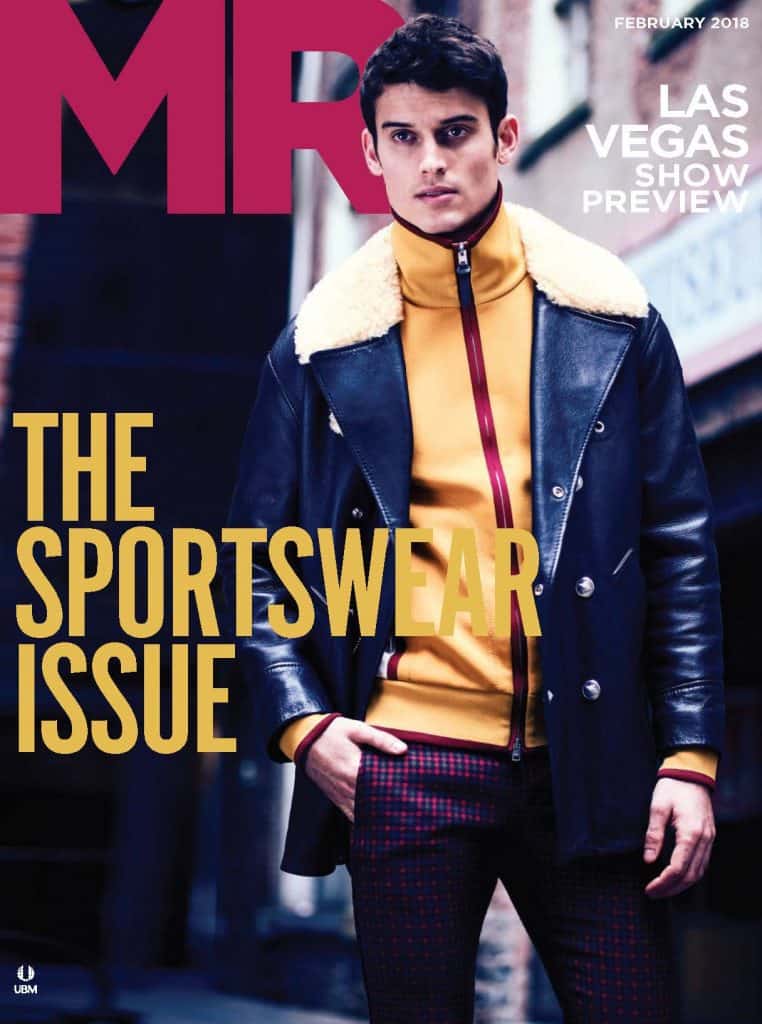 The February 2018 issue of MR magazine is in the mail and will land on your desk any day now, giving you important information about our industry.
This hot-off-the-press issue features in-depth looks at the sportswear, tailored clothing, denim, and outerwear markets; an exclusive interview with PVH's Ken Duane where he speaks about how the company is adapting to the changing market; a look at how Thom Browne stays true to his vision, no matter the season or collection; and a look at the red-hot subscription box market.
It also contains a handy guide for what vendors to look for at the upcoming Las Vegas trade shows and introduces you to four must-know brands in our "Ones to Watch" section. In addition, our newly-appointed style director Stephen Garner takes us to downtown Manhattan for this month's fashion feature, and editor-in-chief Karen Alberg Grossman shares her always helpful words of wisdom.
For more information on subscribing to MR, click here.