GET TO KNOW THIS AMERICAN-MADE BRAND BRINGING EFFORTLESS STYLE TO THE CONTEMPORARY MARKET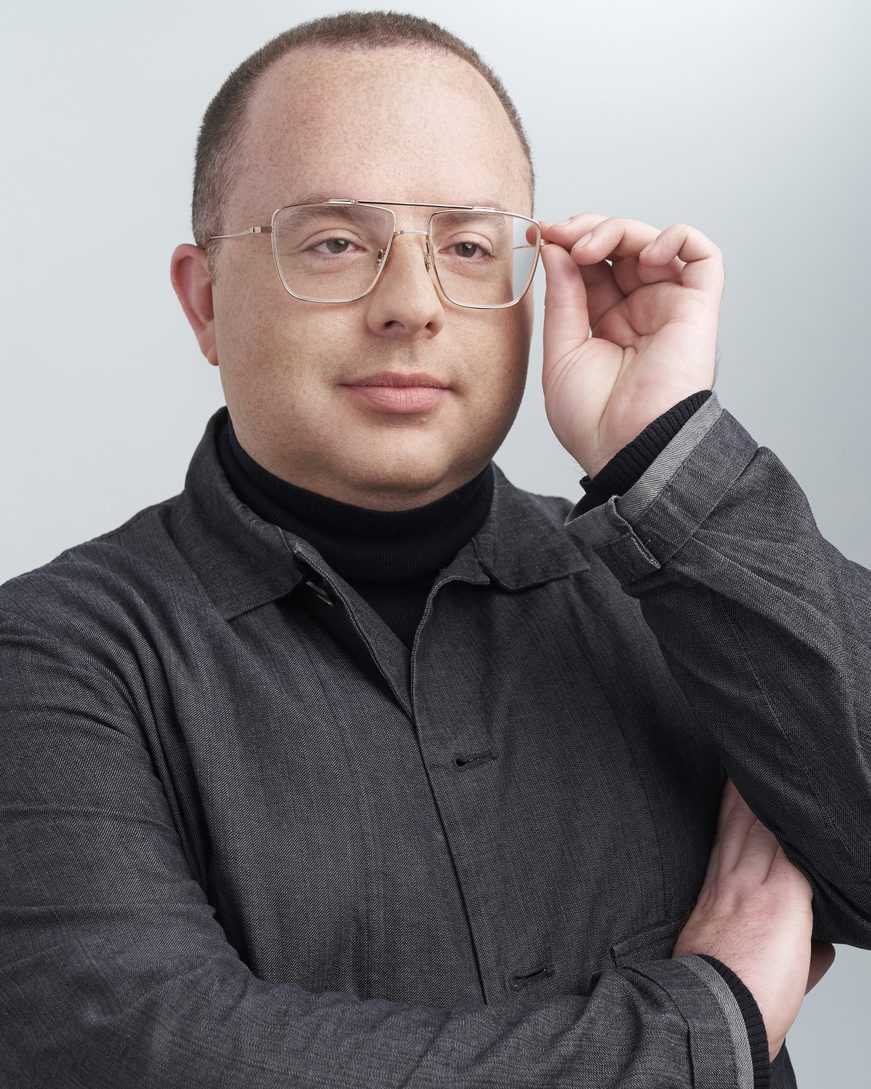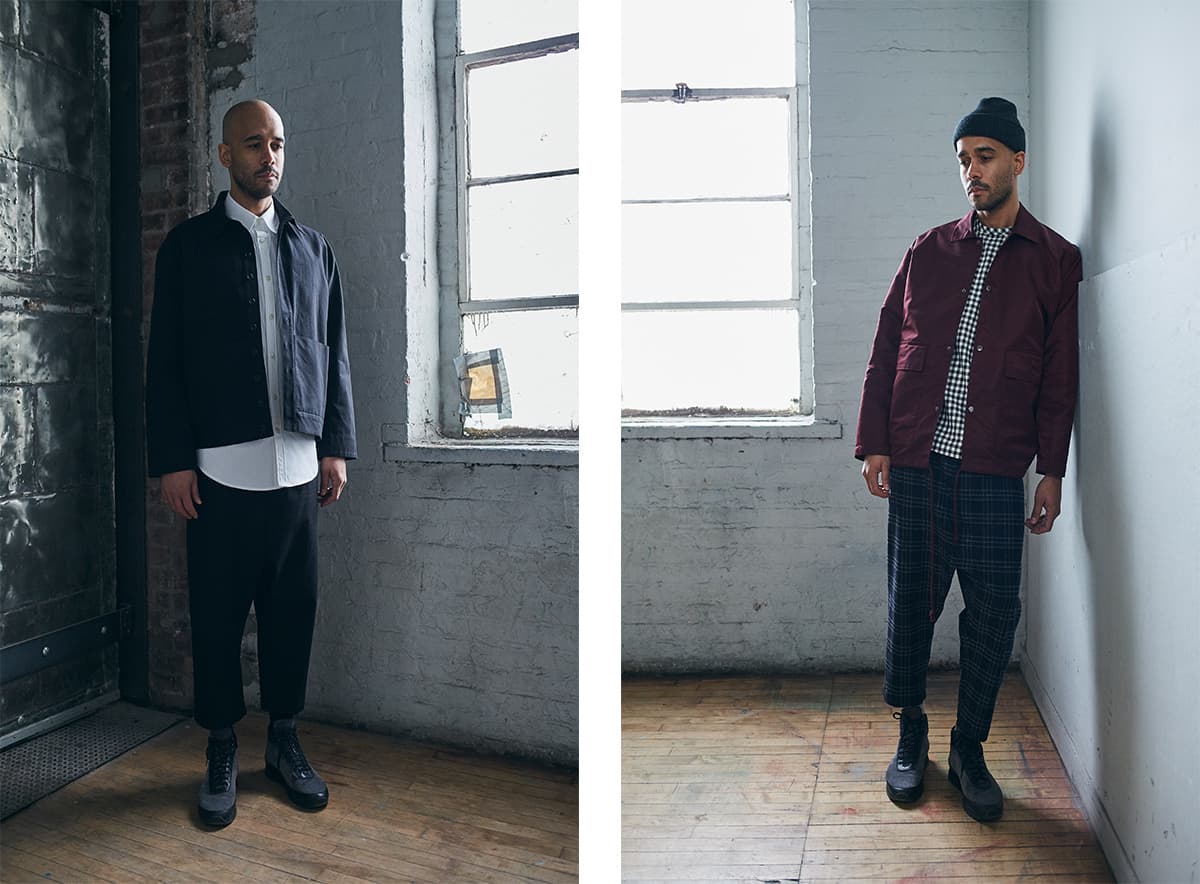 Inspired by the soothing neutrality of the color gray, co-founders Larry Paul and Andrew Spargo set out to create a unique collection well positioned in a neutral color palette in 2011. Starting out by creating their own bandana designs, the duo strived to be the brand to complete every guy's wardrobe with one-of-a-kind scarves, bandanas, and key chains.
Fast forward to today, GREI. has organically grown into a contemporary menswear and womenswear label. "We have consciously chosen to steer away from high volume commercial manufacturing," says Paul, "and instead focus on building relationships with smaller manufacturing partners and continue to explore artisan techniques to make our vision a reality."
From a distance, their work may be perceived as an exploration in minimalism, but with a closer look one discovers their appreciation for superior textiles, subtle details, and hand finishing.
Best known for its "keep it casual" attitude, comfort and effortless style is always considered when assembling a new collection. Best-sellers for GREI. Are its layer pieces – the robe coats, ponchos, and karate jackets which are all updated seasonally. Besides these items expect to find shirting ($265-$295), bottoms ($265-$395), t-shirts ($75-$145), and outerwear pieces ($355-$650). Textiles are sourced primarily from Italy, Japan, and the U.S., will all garments and accessories made in America.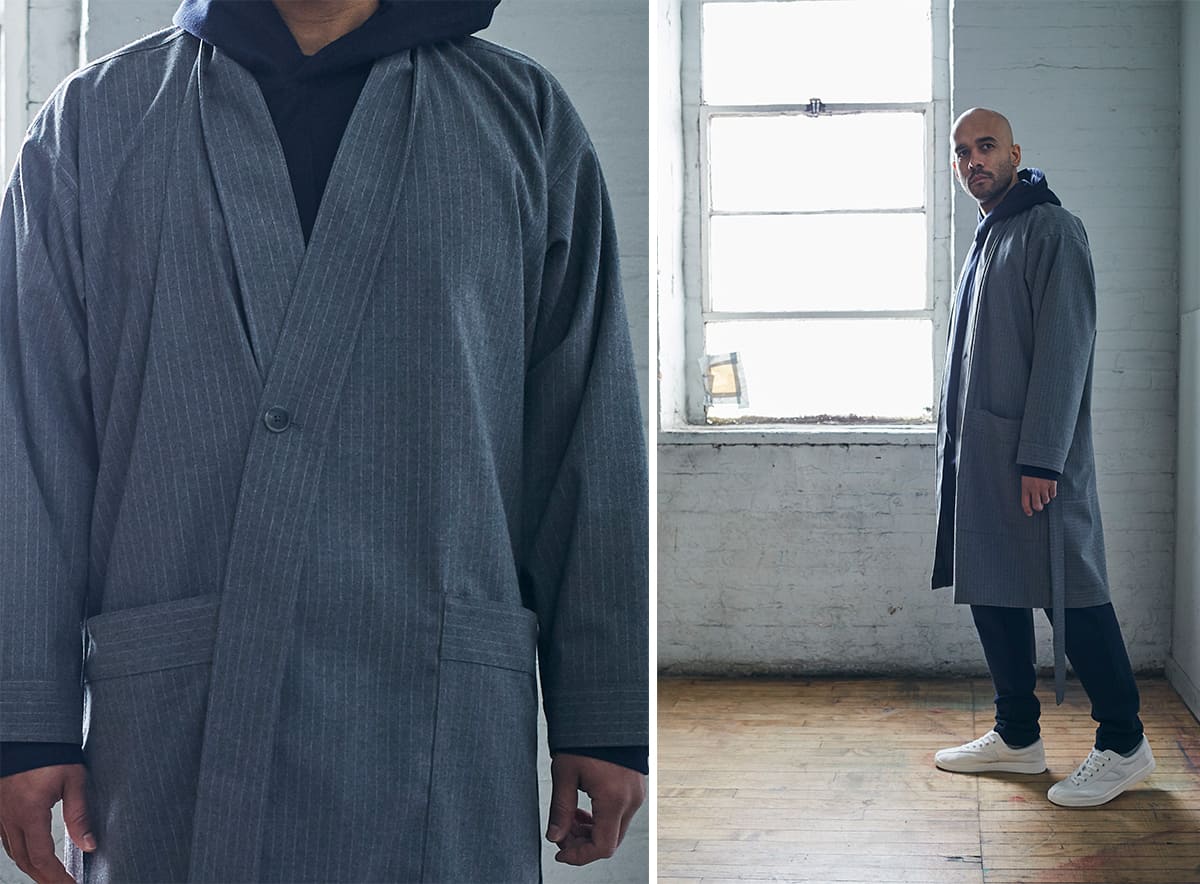 The collection can be found across the U.S. and Japan in stores like Unionmade in San Francisco, American Rag in Los Angeles, and Maidens Shop in Tokyo, to name a few. "Whether big or small our interest is in like-minded retail partners," maintains Paul. "There needs to be an appreciation for textiles and the manufacturing process. We're looking for longevity, not just an order."
This year, the brand is exploring color and have become more and more interested in fabrics that blend natural fibers with synthetics. (Historically the brand has worked predominantly with a moody, neutral palette – blues, greys, black and white.)
As for what else is down the pipeline this year, Paul and Spargo are exploring the growth of the urban-inspired fashion market and interpreting it in their own way. "We've decided to take this urban fashion notion in a different approach rooted in true menswear with a nod back to proper suiting fabrics served up with progressive silhouettes," adds Paul. "It's kind of like giving a modern attitude to your pop's wardrobe from back in the day. Suiting fabrics blend worsted wool with polyester, rayon and polyurethane giving durability and ease for guys with more active lifestyles. The cut is generous with lots of drape. Fuller shirts. Wider pant legs. And boxy tees. The collection is unconventional but doesn't rely on trend to gain attention."