Getting Naked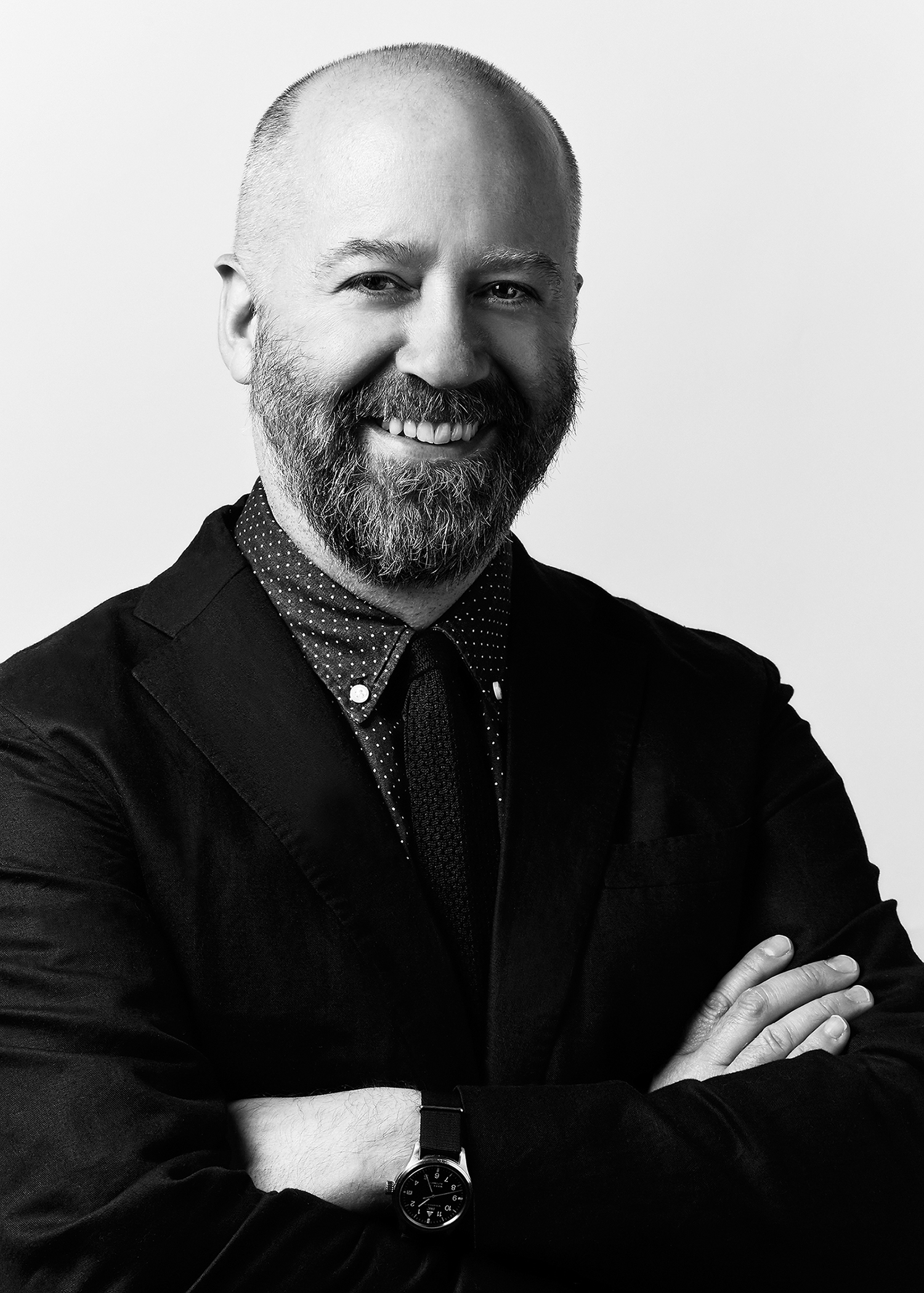 A few months ago I saw an underwear spread in another menswear trade publication, and well… my competitive instincts kicked in. When it came time to plan MR's August 2007 issue, I knew just what had to be done… it was time to get naked.
I also knew just who to call. Joe Oppedisano is an old friend from college. Joe shot the Raffi underwear campaign back when I worked at Raffi linea uomo, and he also shot the Fusion fashion story for our February 2006 issue. I just had the pleasure of presenting him with the Alumni Association of FIT's Mortimer C. Ritter award at graduation in May. He'd also just released his first book, Testosterone, with erotic images that would make Tom Ford blush. I knew we couldn't go that far, but figured we could do something that would be edgy, sexy and get people talking about underwear.
Model casting day arrived… don't even ask me what happened. It all kind of went soft focus. So many men. So many muscles. I don't think I touched anything but lean meat and vegetables for a week. (Or at least until I got home and had a cocktail.)
We were originally looking into shooting at a country getaway that Joe knew about, but when we started narrowing down the guys for the shoot, we settled on two guys whose rough and tumble appeal didn't quite fit the "farm fresh" aesthetic. Joe made a phone call: He's friends with the guys who run The Eagle, a leather bar here in New York (that has a great roof deck that opens during the summer for really fun Sunday afternoon parties!). It wasn't so much about the bar… it was about the "mean streets" urban quality of the alley behind the bar, and its back stairs. Gritty, grimy… and just what I wanted.
Inox bracelets, Artificial Flavor hoodie, Unico jock.
Let it never be said that Joe Oppedisano doesn't work hard for his shots. The man stretched, crawled and did everything but hang upside down (not that he wouldn't have) to get his shot.
Joe'd been telling me about hair and makeup artist Greg Vaughn. I'd met him once or twice, and finally had a chance to work with him here. He made our bad boy models look even rougher, has a great eye and is also a hell of a lot of fun. (Greg is also dipping his toe into the photography biz, so you may see his shots showing up in MR someday.) Now, are you ready for some real fashion-behind-the-scenes dish? You know how he got those boys to look so glossy? Baby oil is apparently old news, as it gets "clumpy." Try spraying your model down with Pam, the non-stick cooking spray! (No sizzling jokes.)
Our two models, Matthew Perella and Paul DiLillo, of Silver Model Management, were also real troopers, willing to, well… sit around in their underwear in just about any situation we came up with for them. It was a cool summer day, too — I'm glad we weren't shooting this story in January!
All-in-all, I'm very pleased with the way the shoot came out, and a special "Thank You" goes to Cynthia Lucero, MR's art director, for putting the final touches on the fashion spread itself.
Could we keep our clothes on for the Las Vegas preview? You'll just have to wait and see….