TALES OF A SHOPKEEPER: GLEN TAYLOR IS READY FOR RETIREMENT
In 1981, a couple of crazy guys–Glen Taylor, Richard Pattison and two silent partners–opened a little store in Charlotte N.C. featuring fashionable European menswear in the heart of traditional America. Five years later, they reorganized with Lyn Conger; in 2005 they added women's, adjoining TRC in Phillips Place. The result: one of the most acclaimed independent apparel stores in the country, Taylor Richards & Conger, which has earned tremendous respect throughout the Southeast and within the fashion industry.
While the store marches on, Taylor has decided to retire. Says Pattison on Taylor's retirement, "I can't possibly sum up all I've learned from Glen: he's a remarkable guy, always coming up with ideas while I was more the executor. His most notable trait: he was never satisfied, always striving to do it better. He's been my business partner for 36 years and a friend for 45: my life won't be the same but he really deserves this!"
Taylor recently chatted with MR about his lengthy career, shared some success secrets, and revealed his plans for the future.
Q: How did you get started in retailing?
A: I began at age 13 at our family's small grocery store in Hamlet N.C. It was a family obligation for all seven kids (I'm the youngest): you worked in the store until you got a better paying job. I worked there Saturdays and summers until I turned 16, at which point I found a job in a local menswear store for 75 cents an hour, a 50 percent increase over what I was making! After chopping vegetables and hanging meat, I was suddenly selling nice clothes. After that, while attending UNC, I found a job at a college shop on Franklin Street. I worked there until I got drafted into the Army, and was stationed in Germany for two years. When I returned to Chapel Hill, I worked with a friend who had inherited some money and opened a men's store. Needless to say, we squandered it pretty quickly, thinking retailing was nothing more than selecting clothes and talking to people. We had no other skills but we sure had fun!
Q: So how did you meet Dick Pattison and found Taylor Richards?
A: I went through a few jobs—including being a travelling salesman for Faded Glory in the heyday of garment-washed jeans—and then settled in at an apparel store in Chapel Hill where I worked my way up to store manager. It was that great era of fashion reflecting social change; business was so good that my boss told me to hire three more people, try them out, and then keep the best two. This scarred me for life, having to fire the third, Stuart (who started to cry at the news). Dick was one of the two new hires who made the cut. I eventually left Chapel Hill for Charlotte and worked for a beautiful store with a terrible staff. (How bad was it? I was the top seller…) So I convinced the owner to hire Dick, who moved down to Charlotte on the promise that I'd introduce him to a few girls. The owner was getting older so Dick started joining me on buying trips and at that point, we believed we could do it ourselves. So with a silent partner, we opened Taylor Richards in 1981.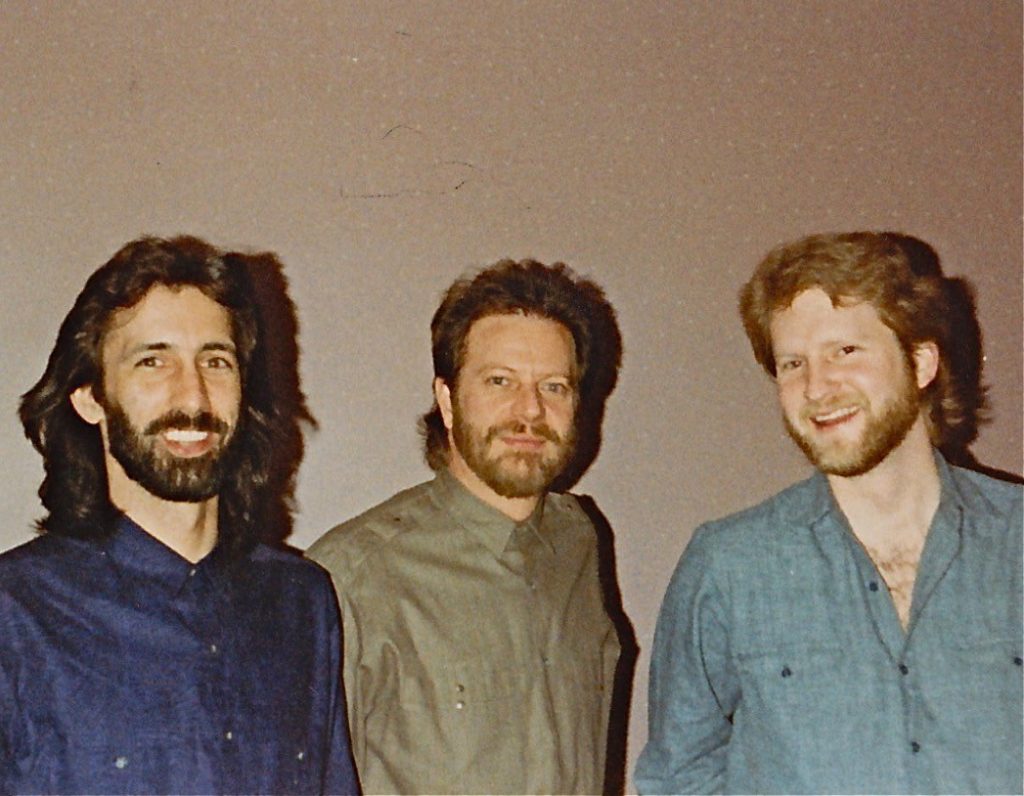 Q: What was the original concept and how did it evolve?
A: The original concept was to carry only sportswear, sport coats and jeans. But we soon learned that while our customers loved modern casual dressing, most of them also needed suits. Rather than bringing in traditional brands, we added Armani and Hugo Boss, which progressed into including Canali, Zegna, Kiton, Cucinelli and other luxury labels.
Q: TRC is reputed to be one of the finest apparel stores in the country. To what do you attribute its success?
A: First of all, we were naïve enough to believe that we'd be successful: we didn't know what we didn't know and we had the confidence and energy of youth. Plus we were willing to scrape by for a while: Dick and I were both young and divorced with no money so we shared an apartment and did without. But we never felt deprived: we were on an adventure and having a great time! There are so many funny stories from back then: it was like being in a pinball game.
Another piece of luck was that we projected early on the advent of made-to-measure. Our store was so small that we couldn't carry much inventory so we sought out brands that specialized in custom. We kept trying to expand on it; it's been our main focus for the past 25 years. I'd say a good third of our volume is customized product (not just suits but jeans, knitwear, sport shirts). Because the margins are superior; it's been really good for us. The other big contributor is replenishment goods.
Q: Could this kind of success happen in today's marketplace where independent retailers are competing with online, off-price and their own vendors?
A: I believe there's still opportunity for those with a clever idea or a unique niche. We host pop-up shops in our front room for brands we believe have a unique niche. We started with Billy Reid, followed by Strong Suit, Ledbury, Gitman Vintage, Eleventy and others.
Q: Do you worry that your luxury customers might trade down to these more affordable brands?
A: No. We believe these newer, more affordable brands are a gateway to the next level for younger customers. Our bankers still want Zegna. Our luxury customers still want Canali, Cucinelli and Kiton. Since I didn't grow up with money, I always wanted our store to be approachable, with a mix of great product. Affordable luxury is key.
Q: Any other tricks of the trade?
A: Yes. We shop the market with a regional mentality and we try not to buy product that's available everywhere. For example, there's a sense of tradition in the South so we might buy a chalk stripe flannel but make it up in a cool model. This gives us both an identity and insulation from brands selling direct. Our buying philosophy is to pick items with four elements: fabric (top quality textiles), fit (modern), functionality, and fashion (a bit of an edge). If it's got all four, we buy it. If it has three, we consider it. If two, probably not.
Q: For a merchant with such a clear passion for the business, why are you retiring?
A: It just seems the right time for me. I love live music and I've always wanted to learn an instrument, (I've recently started with the mandolin; it's easier than guitar.) I want to take up pottery and to sculpt. I enjoy making things! Of course, I'll miss my work colleagues: they're like family to me; I've been working with many of them for 18 to 25 years. But the store is in great hands with Dick and Lyn and our talented team. So I'm on to the next adventure!