GOAT NAMES LAKERS STAR KYLE KUZMA AS ITS FIRST BRAND AMBASSADOR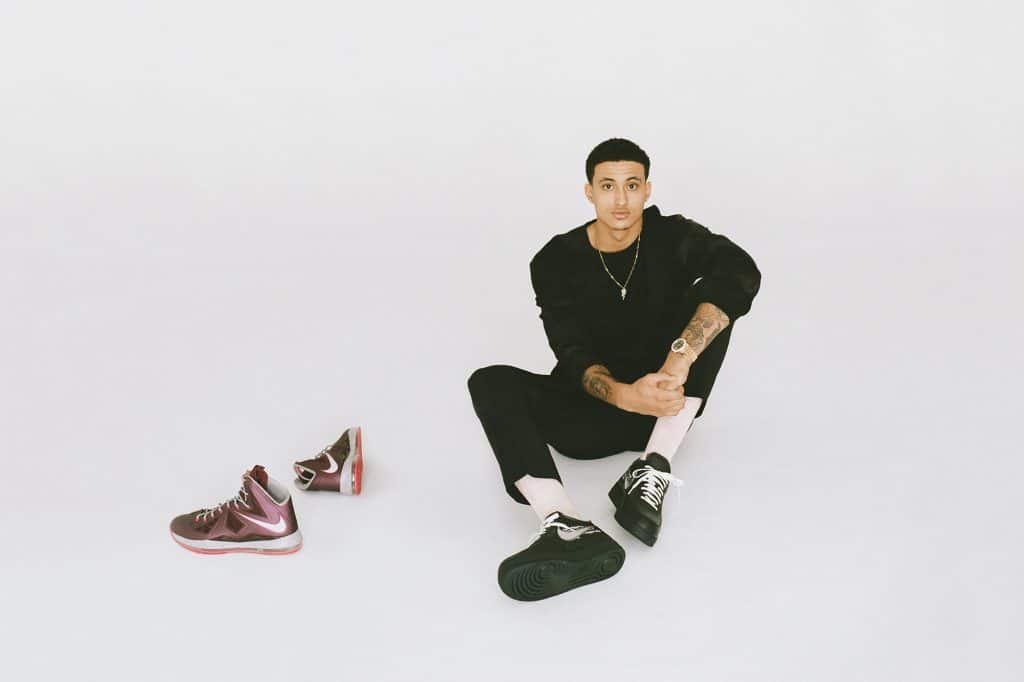 GOAT, the world's largest marketplace for authentic sneakers, has announced a partnership with the Los Angeles Lakers' Kyle Kuzma as its first Brand Ambassador. The 2018 All-Rookie First Team select will represent GOAT on and off the court throughout the NBA season, wearing rare and highly-coveted Nike sneakers provided by GOAT.
The endorsement is the first athlete partnership with a sneaker reselling platform. The deal follows the NBA removing its restrictions on sneaker colors to allow its players to be more expressive on the court. The upcoming 2018-19 season will be the first in which players have the full freedom to wear shoes of any color, and Kuzma will lead the charge in partnership with GOAT, the largest resale platform for sneakers.
"GOAT has inspired me to start collecting more seriously and build my style around sneakers," said Kuzma. "People assume that, as an NBA athlete, you can get access to any kind of sneaker you want. When in reality, it's hard to get the exclusive releases or shoes from the past, and feel confident they're authentic. GOAT gives me a second chance at not only the limited releases I missed, but also the shoes I wasn't able to afford growing up."
"GOAT has always celebrated great athletes," added Eddy Lu, co-founder and CEO of GOAT. "Kuzma is emblematic of the passion, focus, and determination that reflect what it means to be great. We couldn't be more proud to have Kuzma represent the GOAT brand, and inspire others both on and off the court."