GOLD MEDALIST JOSEPH SCHOOLING STARS IN CAMPAIGN FOR BOSS' WASHABLE SUIT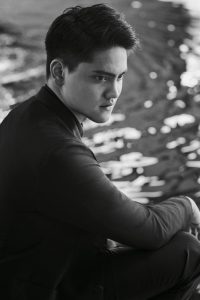 Swimmer and Olympic gold medalist Joseph Schooling has been named as the face of the campaign for the latest tailoring development from Boss. The Washable Suit launches in store and online this month. The campaign was shot in Singapore.
This versatile design, available in three different wool-based fabrics, uses innovative tailoring so that the suit can be machine-washed. In addition, the jacket and trousers are sold separately to allow the wearer to mix and match different designs in the collection and create a number of looks with the separate pieces
The unlined jacket features a softer shoulder with a stripped back and reduced internal structure, while the soft waistband of the trousers allows for both wearing comfort and washability. Each fabric has also been specially developed and finished to withstand the effects of water and washing. The suit should be lightly ironed after being machine-washed to ensure a sharp finish.