A FEW GOOD IDEAS FROM PROJECT/MRKET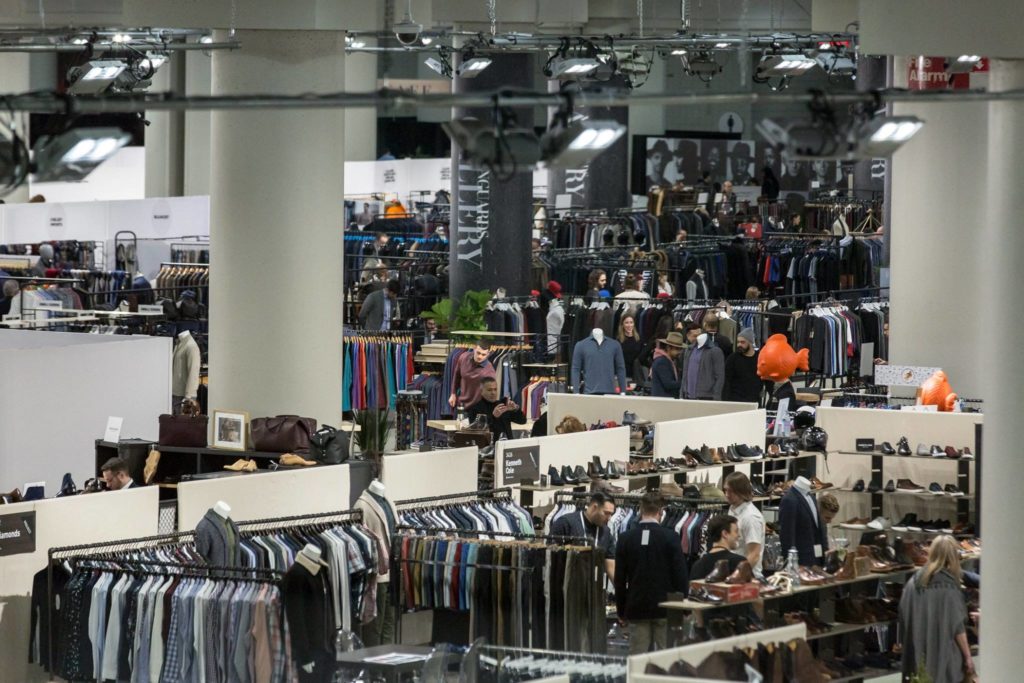 The New York MRket and Project shows were, by most retailer accounts, overwhelmingly successful. Although no one's saying business is booming, December sales finished better than projected and retailers who came to January market searching for new product and new ideas found plenty of it.
Jim Penn from Puritan Clothing on Cape Cod found lots of innovation for the first time in a while. "We found great lightweight outerwear that was more lifestyle-oriented and less weather-dependent. Same with sweaters: we loved the lighter weights and interesting fiber blends like bamboo with cashmere. We also loved the performance wear and more modern sportswear, not contemporary but not boring classic. Woven shirts, however, are still tough since guys already own what's out there."
Dana Katz at Miltons in Massachusetts singled out tailored clothing. "I have great respect for the tailored clothing resources who are putting it all together: piece goods, modeling and construction; and making the necessary changes to promote newness and create a reason for buying. I only wish more clothing makers were updating."
Larry Davidsons of Davidsons in Roanoke agrees. "Our suit business has been strong (and custom is growing exponentially) but I worry about a lack of newness going forward. For a while now, I've been selling the new blues, and two-button side-vented models. I don't think my customers are quite ready for DBs or pleated pants so I'm not sure what to feature to excite them."
Alex Gushner from Boyds in Philadelphia singled out shearlings from Sinclair, outerwear from Mackage and boucle sportcoats from Flannel Bay as exceptional offerings at the January shows.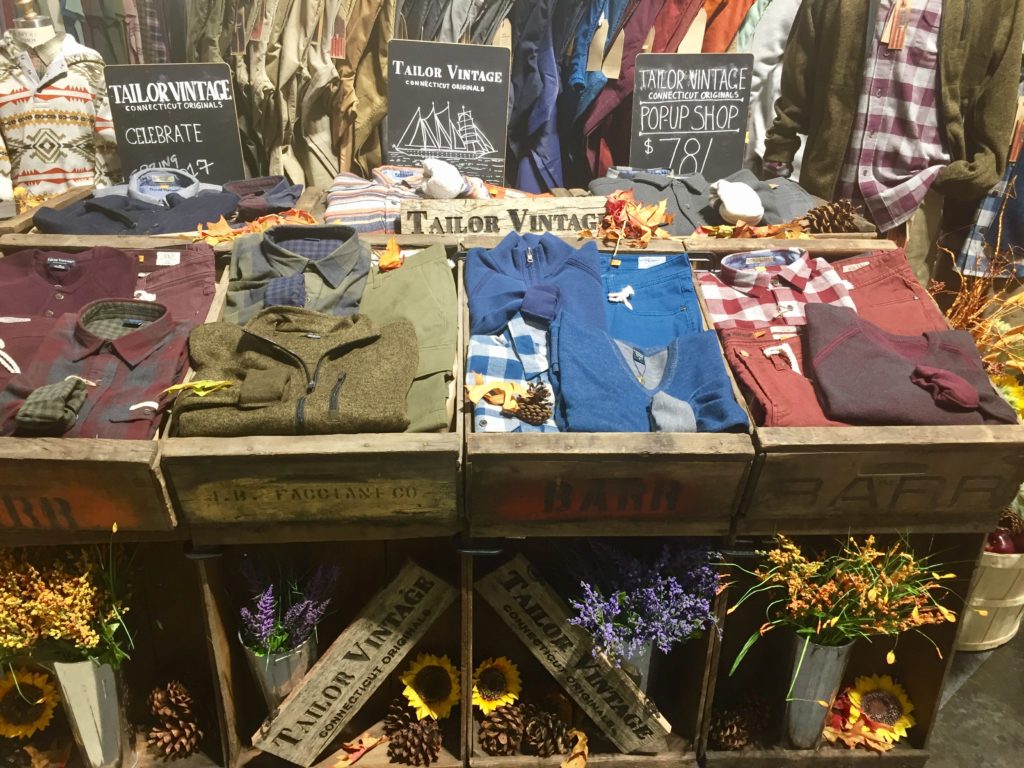 Here, a few editor's picks:
The Tailor Vintage "farmer's market" presentation, which has been a big hit at trade shows for several seasons, is now taking its show on the road with seasonal pop-up shops in specialty stores across the country. Recently appearing at a couple of dozen better specialty stores including Miltons, Mitchells/Richards, Puritan, M.Dumas, and Rothmans, these innovative presentations generally inspire multiple sales. According to Richard Rosenthal, one store sold 78 shorts in just one weekend; another sold 200 units in a week. "Most stores keep the shop for two to three weeks, sometimes longer. The secret is replenishment: we fill in inventory on a regular basis so some stores maintain the pop-up throughout the season."
Two companies that offer private label without huge minimums: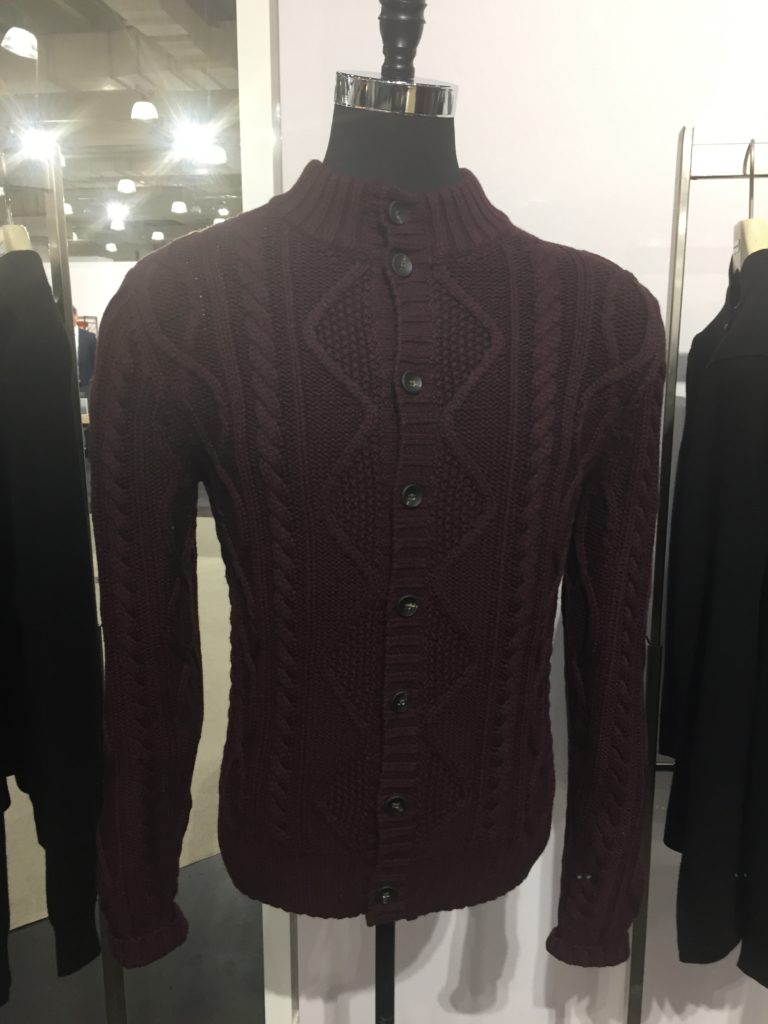 Patrick Assaraf performs well in stores like Harry Rosen, Saks Fifth Avenue, and numerous better specialty stores. Fall '17 offerings include gorgeous sweaters (most in the $195 to $295 retail range but some up to $495) and fabulous Italian-made sportcoats and novelty jackets ($495-$695). Its sister company, Toscano, also offers both branded and private label sweaters featuring some beautiful lightweight merino and novelty yarns in updated classic styles.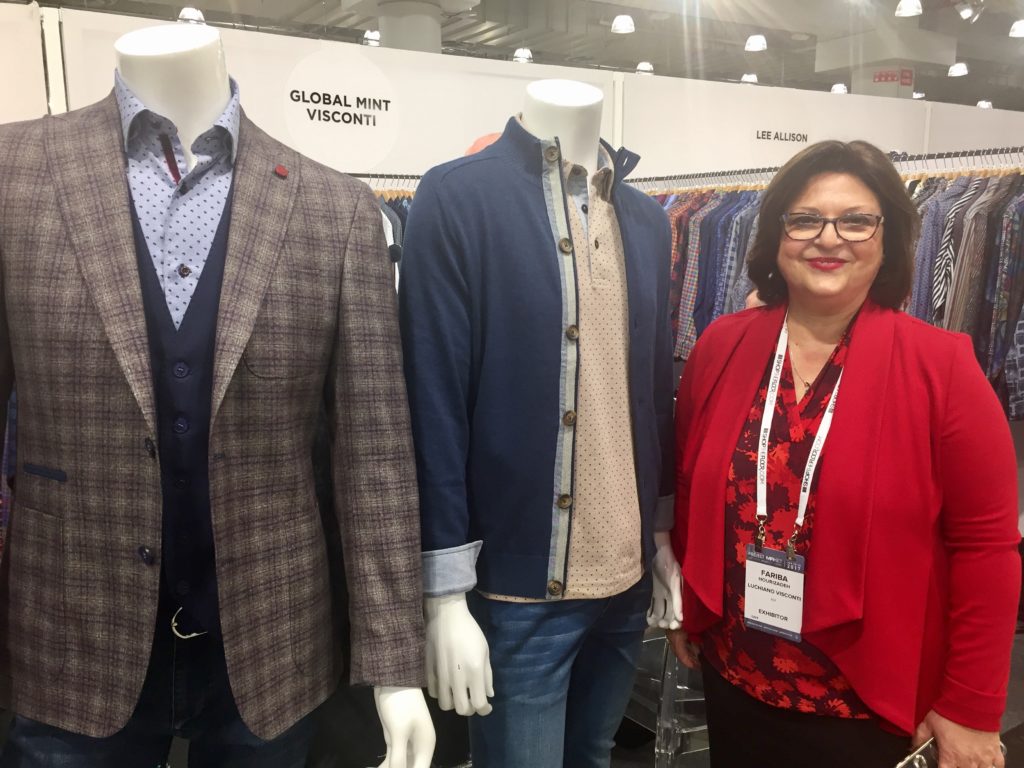 In addition to offering private label with low minimums, Luchiano Visconti is trend right and well-priced for fall '17. Strong items include a perfect puffer jacket with knit sleeves and bottom, a washable wool quarter-zip sweater in beautiful Biella yarn ($48 cost), jacquard knit vests ($42), great woven shirts ($33 cost for suggested retails from $99 to $125), jacquard sportcoats ($105-$110), and a beautiful cotton cardigan with horn buttons ($65).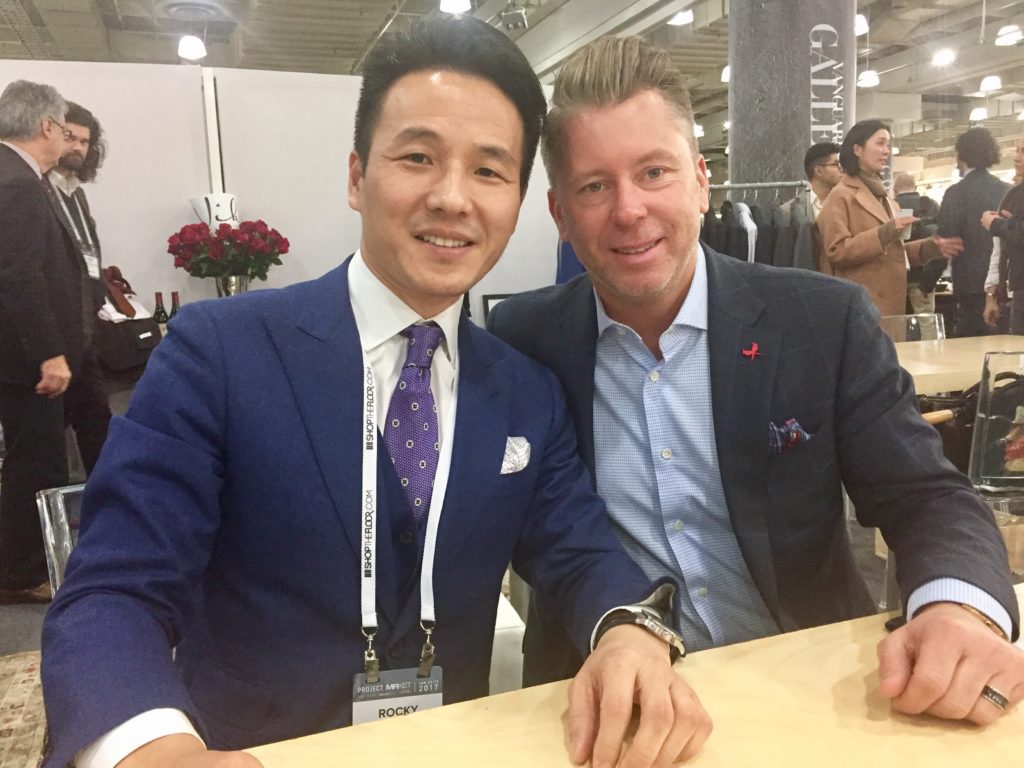 Always one of my favorite canvas-make clothing collections, Nikky New York offers tremendous value. Plus, according to retailers who carry it, the line competes well with Italian labels that cost much more. Sportcoats here open at $395, suits at $450, in gorgeous Italian fabrics featuring color and pattern but not too boldly. Now working on transforming the Cardinal of Canada line (a third-generation family outerwear business) from just coats to a full collection, Rocky Zhou is certainly one to watch these days. (in photo: Rocky Zhou and Adam Ray)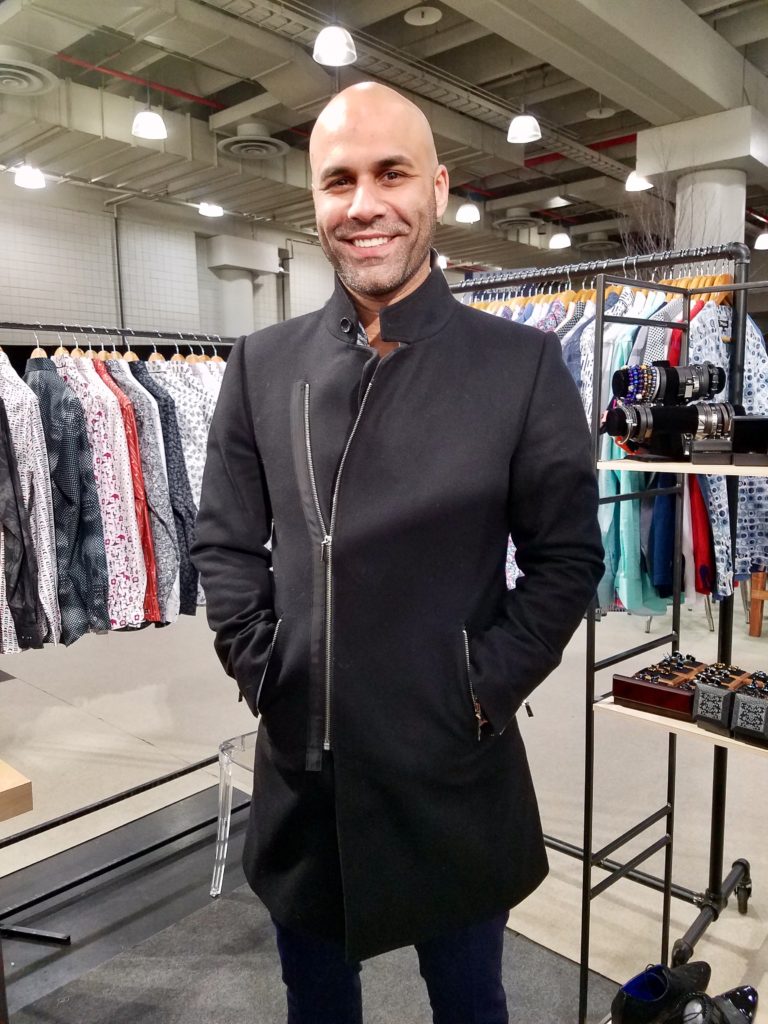 Maceoo: The name means "Gift from the Gods" and Mehdi Raad,  the line's founder and designer, shows off his spiritual side with his fall '17 collection. Among our favorites items (all crafted in Italy or Peru): digitally printed shirts that reveal hidden patterns in the light (lion and tigers, skeletons, even molecules that are chemical symbols for happiness, love and attraction). Also great jackets in buttery lambskin, knit tops with woven shirt cuffs for under a blazer, and fabulous cuff links ($49 retail for a set of two) that are actually button covers so no French cuff shirts required!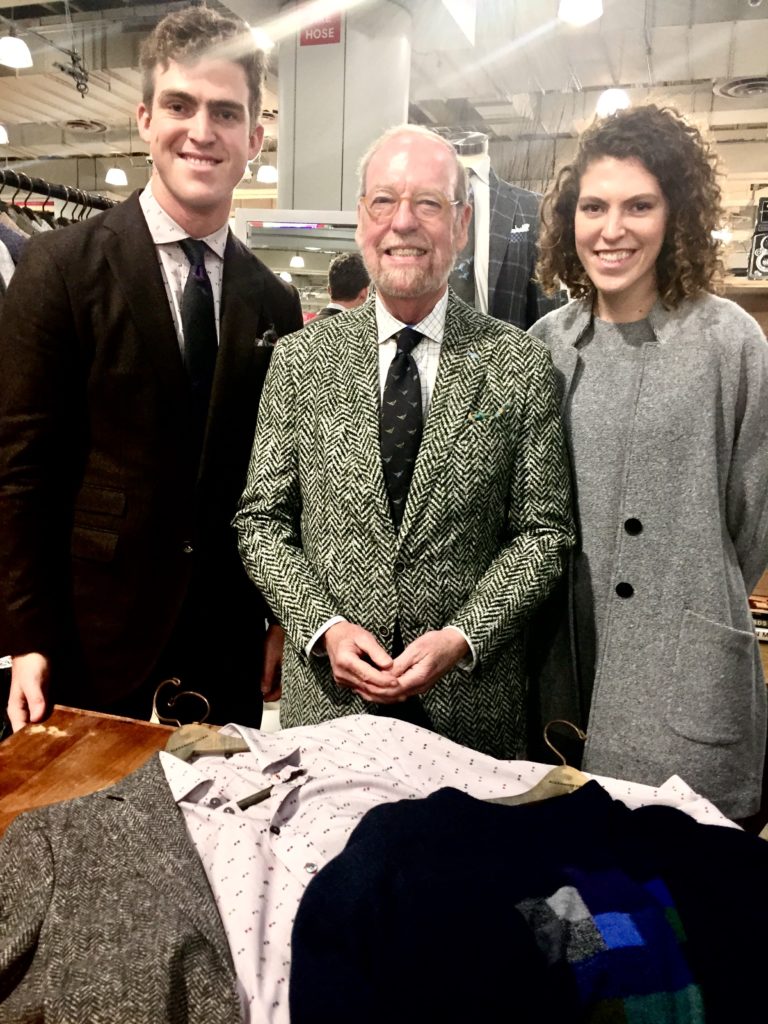 Alexander Julian also believes in digital prints, including his now-famous cotton sportcoat with herringbone print (featured editorially in several consumer magazines). A textile designer at heart, his focus is made-in-America such as great knit turtlenecks made in North Carolina ("I work with two guys with two machines"). He also collaborates with American Woolen on some gorgeous clothing, including the sportcoat made from two-ply Scottish sweater yarn ($300 cost for an $895 suggested retail). Making it a family affair, Alex's top sellers at the show were his kids: Houston and Lucy.