GOODLIFE TEAMS UP WITH PHOTOGRAPHER BEN WATTS ON COLORFUL CAPSULE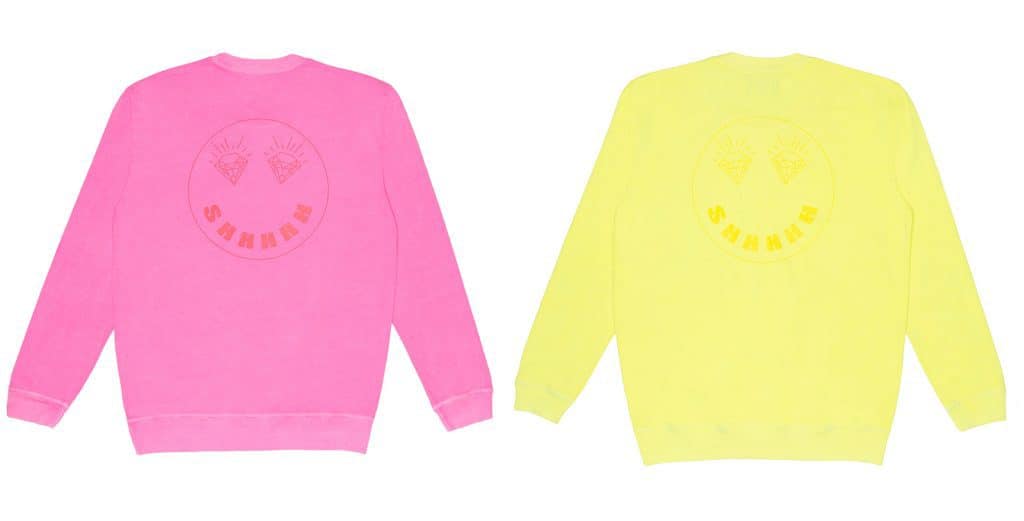 Premium men's essentials brand Goodlife Clothing has teamed up with photographer Ben Watts on a new capsule collection.
The first collection for the duo includes a small range of tees and sweatshirts with Watts' diamond moniker and his signature neon yellow, neon pink, and black which Goodlife combined with its signature fabrics and styles – all in tonal prints.
"We've been friends with Ben for a few years.," says Chris Molnar, founder of Goodlife. "The spirit of his brand is very similar to ours; irreverent and light hearted, while still being very premium. We don't have any branding on our product so wanted to create something that is still on brand for us, but also highlights Ben's signature monikers, all in a tonal way."
"The most excited part of teaming up with Ben is it's a great outlet for us to use color," adds Molnar. "We were both around the first-time neon was cool in the mid 80's to early 90's so any chance we get to use neon is exciting for us and for Ben, it's a signature part of his brand.