GRAMMY NOMINEE HOZIER FRONTS JOHN VARVATOS' FALL CAMPAIGN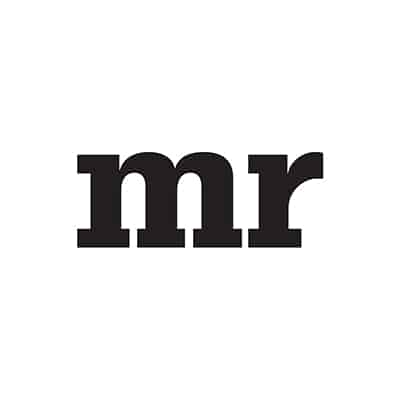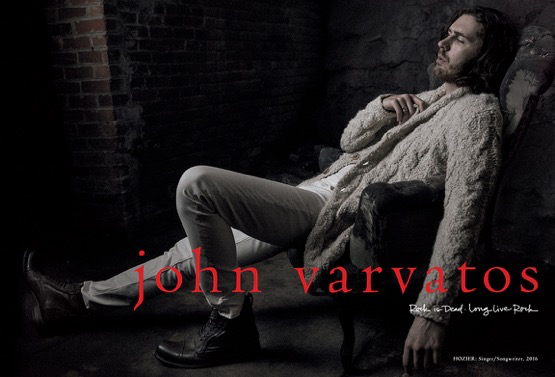 Grammy-nominated musician Hozier will be the face of designer John Varvatos' fall/winter 2016 advertising campaign, to launch in September. The campaign features Hozier wearing a number of Varvatos' newest pieces, including an antique-finished shearling motorcycle jacket, a leather, double-breasted peacoat and a hand-knit merino and alpaca shawl cardigan.
The campaign, which was created by YARD, features black and white portraits shot by distinguished photographer Danny Clinch, as well as an original music video, conceived by YARD and directed by Clinch, of Hozier singing his soulful song "To Be Alone."
In collaboration with the artist, Varvatos will continue its newly launched "JV on Tour" series featuring Hozier's Ireland. From popular destinations to creative underground havens, the designer will experience various cities with friends, noting the coolest and most interesting places to eat, drink, create, rock, record and stay.
"Hozier is one of the great singer/songwriters of this generation, and collaborating with him has been inspiring," said Varvatos. "He brings a fresh sense of masculinity and authenticity to these images and our brand. This is a Renaissance man of today and years to come."
"Working with John and his team was a joy; he's a true gentleman and somebody who seems to live and breathe through his work, his passion and his art," said Hozier. "Being counted among the musicians he's worked with in the past is an honor."
Adds longtime Varvatos collaborator, Stephen Niedzwiecki, founder and chief creative officer of YARD: "We're living in a day and age where everything is in flux, but music always seems to find a way to cut through and make us feel good. It happened in history with the voices of Bob Dylan, Joni Mitchell and Bob Marley. And it's why Hozier felt like a great choice for this season's campaign as he really struck a soulful chord with his song 'Take Me To Church' and gained acknowledgment as a new talent, truly earning the respect of many icons in the industry."