HAPPY SOCKS DEBUTS COLLECTION WITH WIZ KHALIFA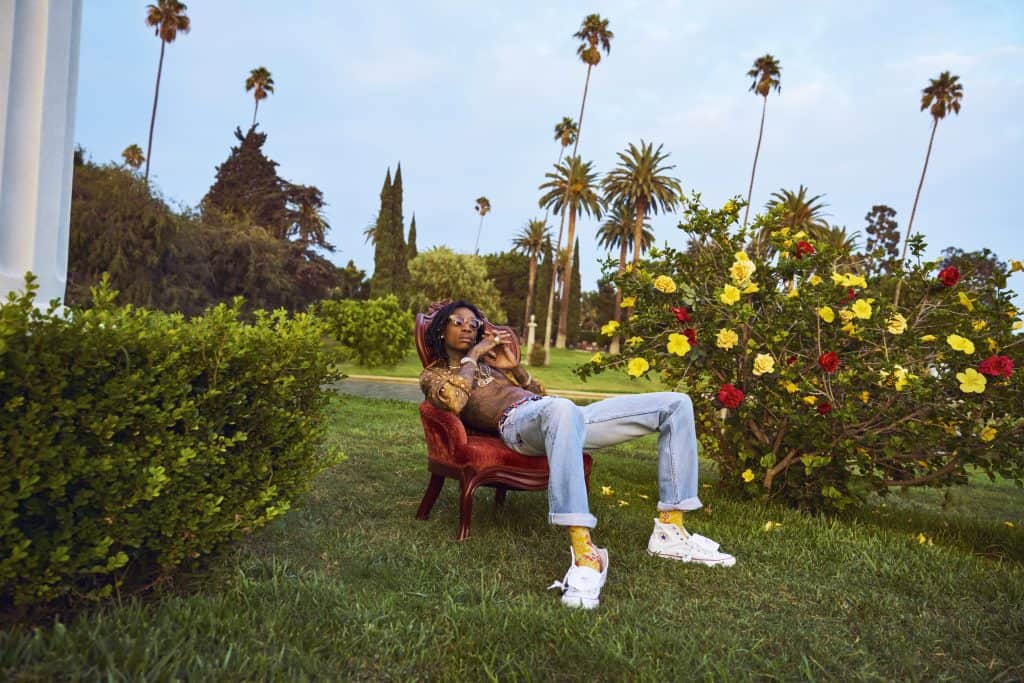 Sock and underwear company Happy Socks has released a floral-themed limited-edition collection designed by the multi-platinum selling recording artist Wiz Khalifa. The fall/winter 2018 collaboration is an original celebration of creativity and color.
The Happy Socks x Wiz Khalifa capsule collection includes six unique pairs of soft combed cotton socks, available as singles and in a limited edition designer box. Four pairs of mini-me kids socks, are also offered as singles, to pay tribute to Wiz Khalifa's' beloved son Sebastian Taylor Thomaz. Two pairs of upbeat men's boxers, and two pairs of seamless cheeky underwear for women are also added into the collection, sold both separately and in an all color everything designer box.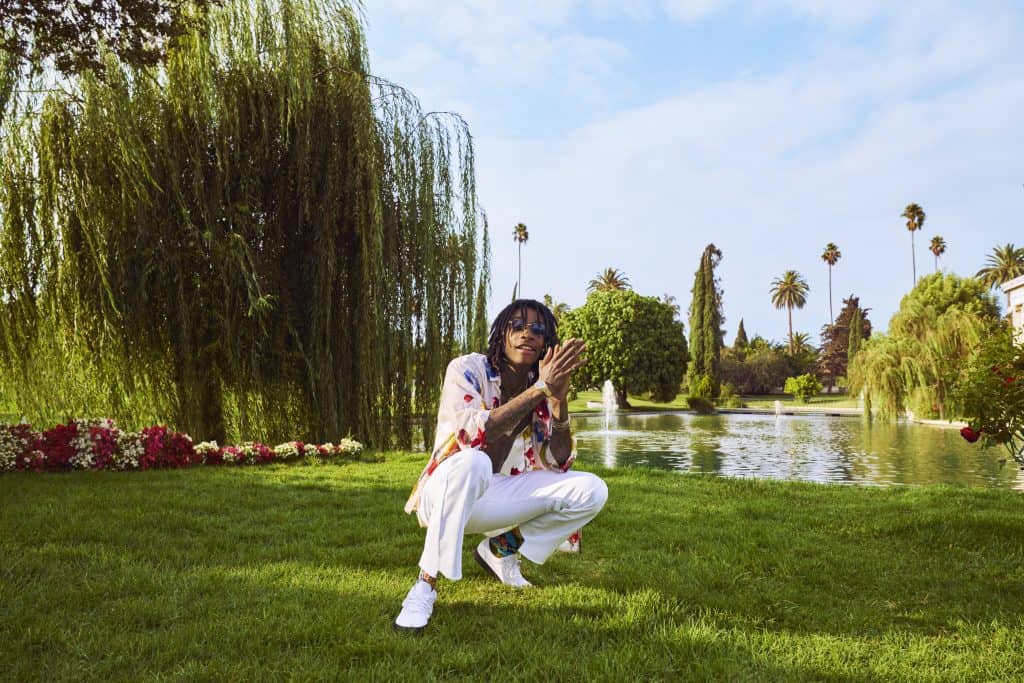 The print designs include the tongue-in-cheek paisley sensation House in the Hills, color burst and camouflage inspired No Limit, flowerful Pretty Nights, marble mottled Black and Blue, generously spirited Top Floor and eye-opening trip Raw. The palette plays with rich, seasonal colors, infused with zesty summer shades for a vibrant selection of styles.
"The collection is something fun, something unique. It's pretty much like me. It's a blend of my whole personality," Wiz Khalifa said with a laugh when interviewed at the campaign shoot in Los Angeles.
The Happy Socks x Wiz Khalifa collection, which retails between $14 and $52, is now available in Happy Socks' concept stores, online at happysocks.com, and at selected retailers.