HAPPY SOCKS RELEASES ANDY WARHOL COLLECTION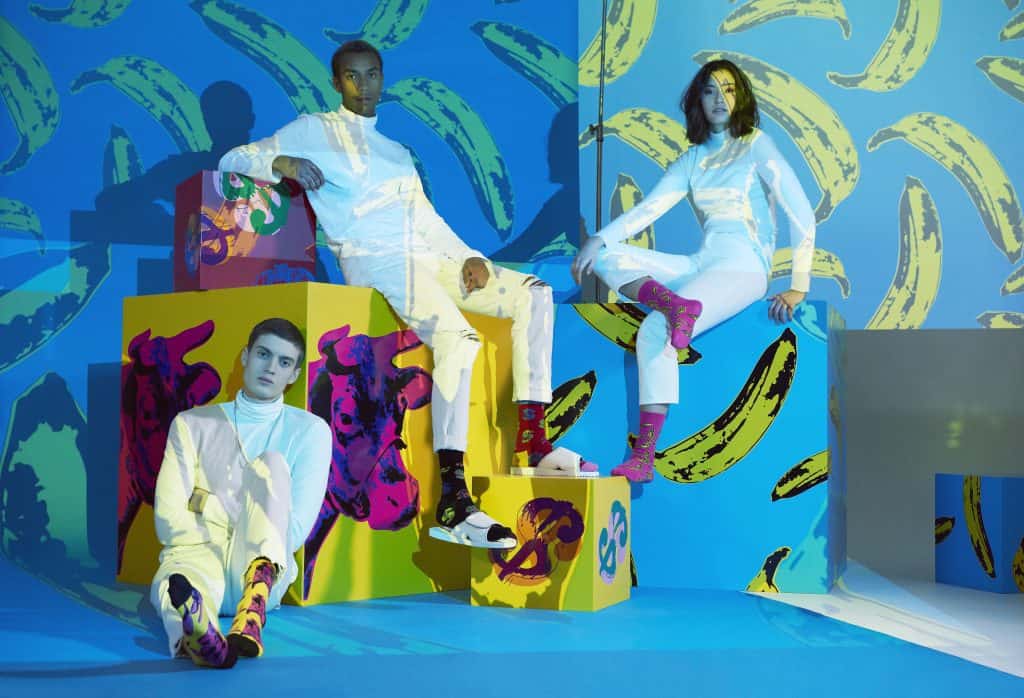 For fall/winter 2018, sock and underwear brand Happy Socks honor the revolutionary pop artist Andy Warhol with a limited-edition capsule collection. The collaboration is a timeless tribute to Warhol's life, work and quest to make art accessible for all.
Considered the preeminent American artist of the 20th Century, Warhol challenged the world to see art differently. To him, art was everything and everything was art. Like Happy Socks, he found beauty in everyday places and invited everyone to enjoy it, not just a select few. Warhol once said "Pop art is for everyone." Continuing with this idea, there is no object that embodies the everyday more than a sock: Sock Art is for Everyone.
Drawing inspiration from his now-iconic screen prints, this collaboration portrays his passion, his role as the pioneer of pop art, and continues his quest to make art accessible to all.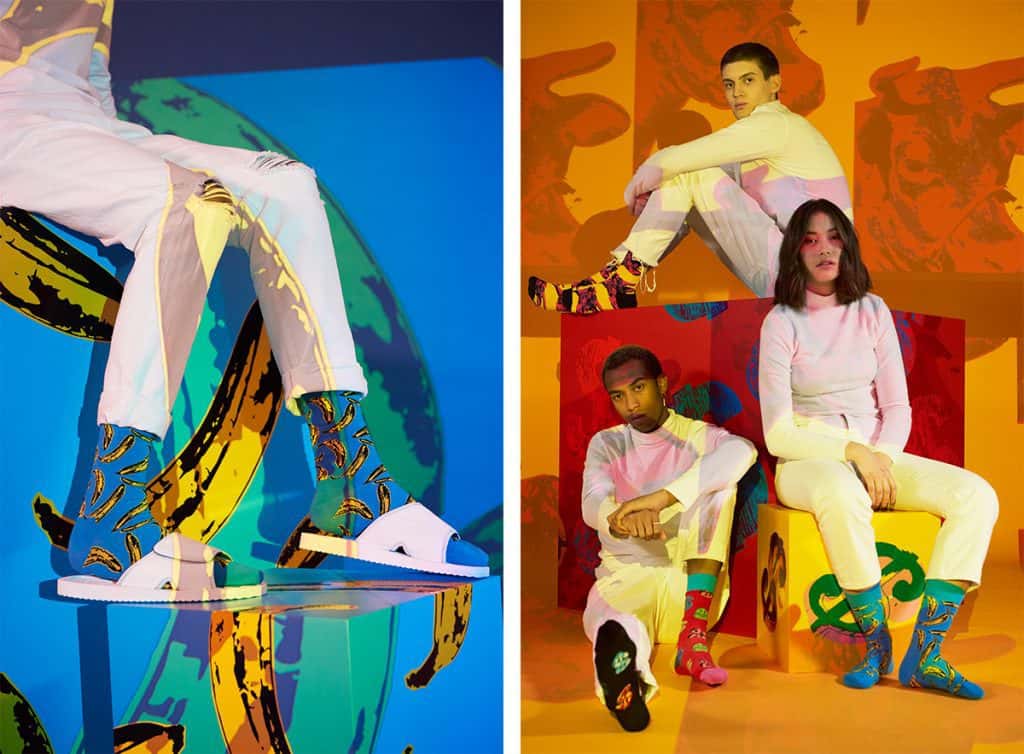 Print designs in the collection include the darkly beautiful flowers, the iconic banana from one of the most recognized and revered albums in rock and roll history that Warhol produced and designed, the elegantly cheeky dollar sign and the blazingly bright cow. The palette plays with loud, vibrant hues and rich shades such as crimson red, pale pink and baby-blue for an eye-popping collection that's distinctly Warhol.
The Andy Warhol x Happy Socks capsule collection includes six unique pairs of soft combed cotton socks. All styles available as singles ($14), and four will be available in a limited-edition designer box ($56).
Two pairs of classic men's trunks ($26 each), and two pairs of seamless cheeky underwear for women ($22 each) are also added into the collection. All styles are sold both separately and in an exclusive designer box.
The Andy Warhol x Happy Socks collection is now available in Happy Socks' concept stores, online at HappySocks.com, and at selected retailers.