HARRY ROSEN UNVEILS NEW LOOK IN WINNIPEG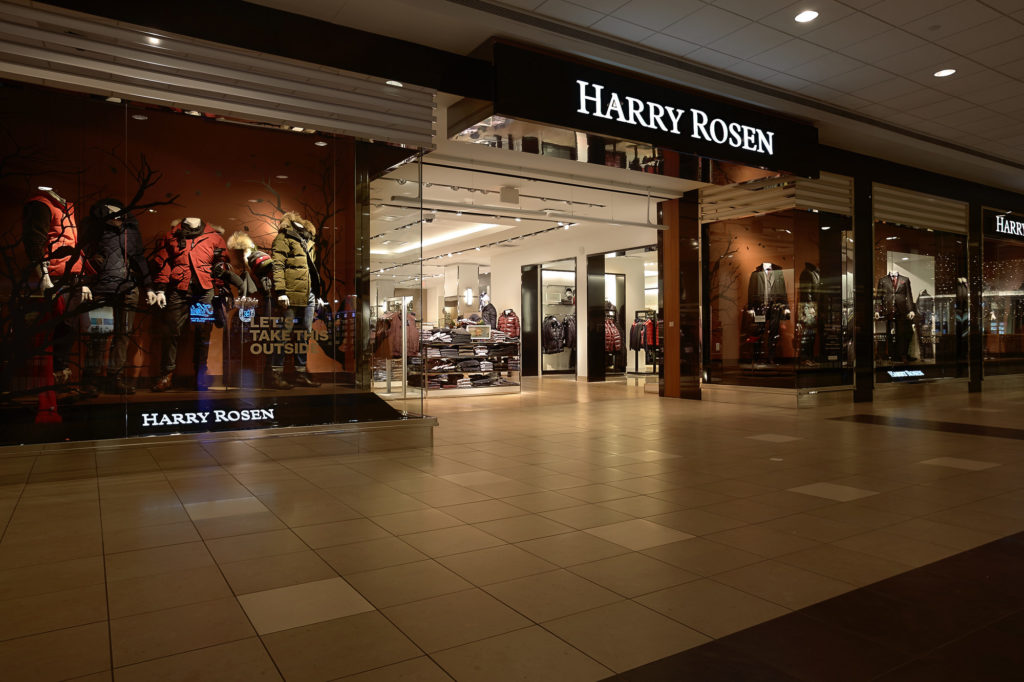 Leading Canadian menswear specialty retailer Harry Rosen is celebrating the opening of a newly renovated 8,000 square-foot store at CF Polo Park in Winnipeg.
The revitalized store now features an enlarged shoe department, designer sportswear section, new dress furnishings area, as well as a complete refresh of the tailored clothing and sportswear departments, and an impressive new store front. Thanks to these extensive upgrades, the impact on customers is that of a brand new store.
"Our Polo Park store is a testament to how well we understand the needs and wants of Canadian men," said CEO Larry Rosen. "Our buyers are based here and curate the world's finest menswear collections with a uniquely Canadian perspective – specifically tailored to the unique markets we operate in, like Winnipeg."
Featured brands include Armani, Belstaff, Versace, Canali, John Varvatos, Zegna, Canada Goose, and Hugo Boss, to name a few. New this season is Munro Tailoring from Amsterdam – custom made and ready-to-wear suits, sports jackets and dress shirts that offer the ultimate in personalization at a compelling price point.
"For 30 years we've been the destination for high-quality menswear in Winnipeg," added Joe Grande, General Manager of Harry Rosen Polo Park. "Our new look ensures that we're well-positioned for the future. The store is brighter and even more dynamic. The look is modern but warm thanks to the use of natural materials. Already client feedback has been incredibly receptive."
In celebration of the opening, Larry Rosen will be on-hand to greet clients and guests on Saturday, November 5 from 11AM to 4PM. Light refreshments will be served.