HASPEL HOSTS SECOND 'SEERSUCKER SOCIAL' AT RUBENSTEINS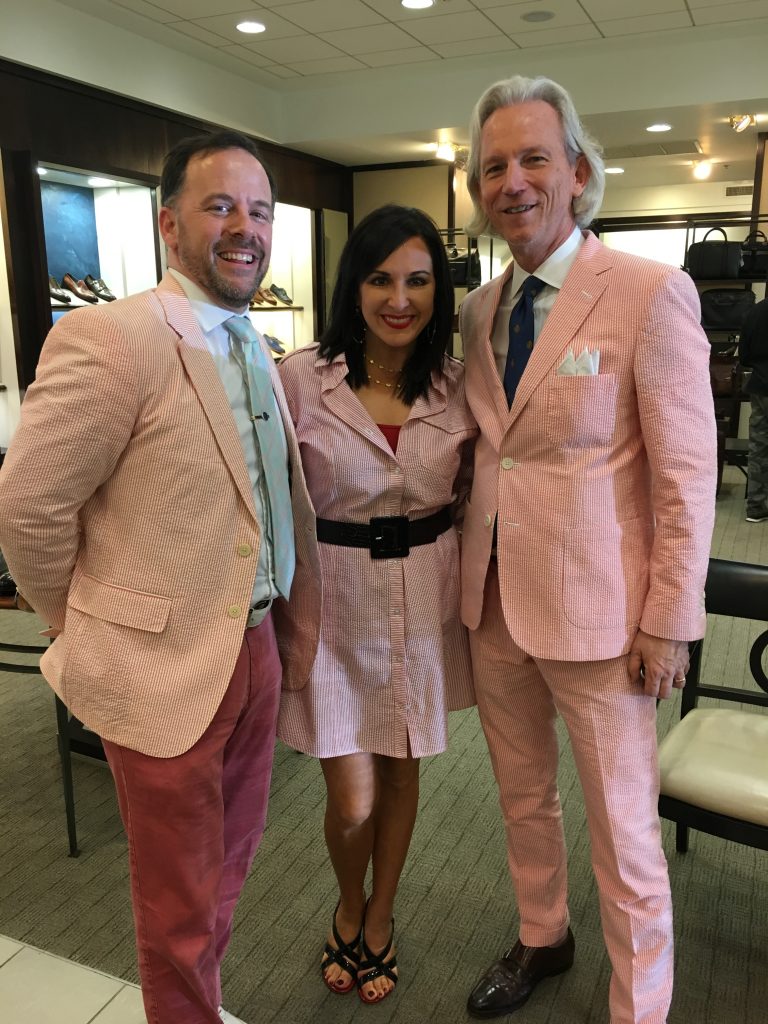 Seersucker season is in full sing. On Friday, April 21, independent specialty store Rubensteins hosted a "Seersucker Social" with family-owned American men's brand Haspel at its store in New Orleans, LA.
This is the second social event for Haspel, which held a previous "Seersucker Social" at Rodes in Louisville, KY. Haspel President and CEO Laurie Haspel and EVP/Managing Director Will Swillie were on hand at both events to guide customers through the line, raising awareness of seersucker and summer tailored clothing.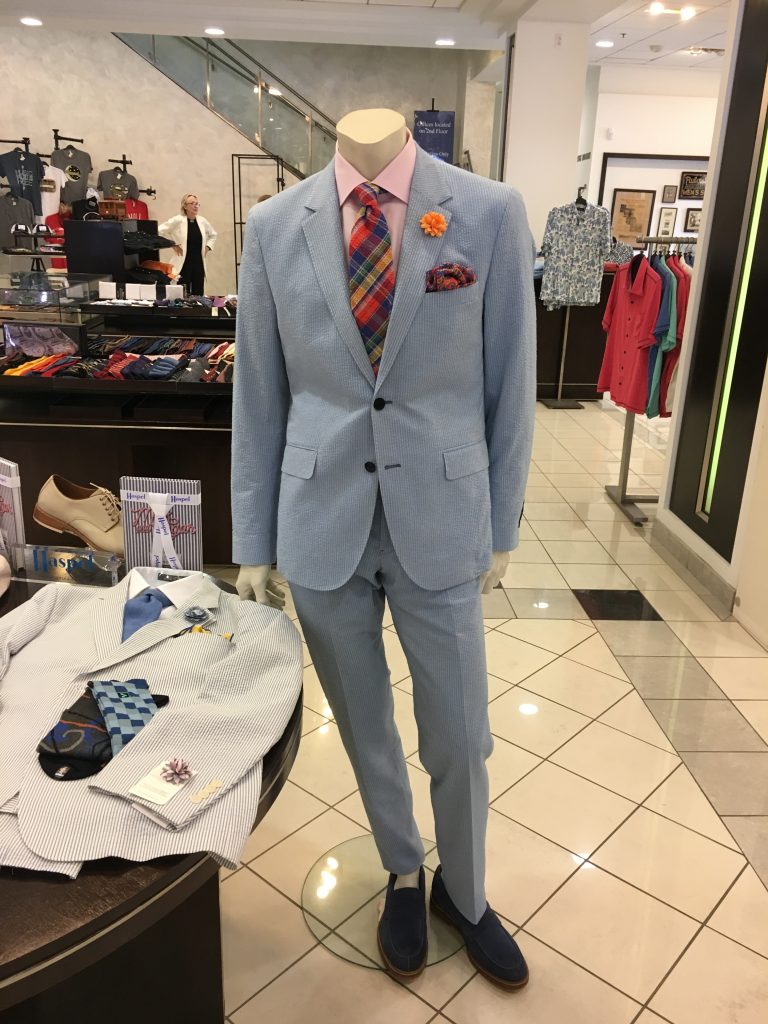 "We had so much fun partnering with Haspel for the Seersucker Social at Rodes on April 13th," says Howard Vogt, President of Rodes. "We had all manner and color of seersucker as well as their sportswear. The event was fun and customers loved the product! We even had one customer bring in her fathers old Haspel from the 1970's!"
Kenny Rubenstein, GM of Rubensteins, had a similar experience. "We had a fantastic weekend with our Haspel social," he says. "Our partnership with Laurie, Will and the whole Haspel organization has resulted in our store being the seersucker capital. We had people from New Orleans and many other parts of the country coming to get their new seersucker suit or sportcoat. Can't wait for National Seersucker Day June 8th to see all the beautiful colors being worn!"