HBC POSTS SECOND QUARTER GROWTH, SAKS REBOUNDS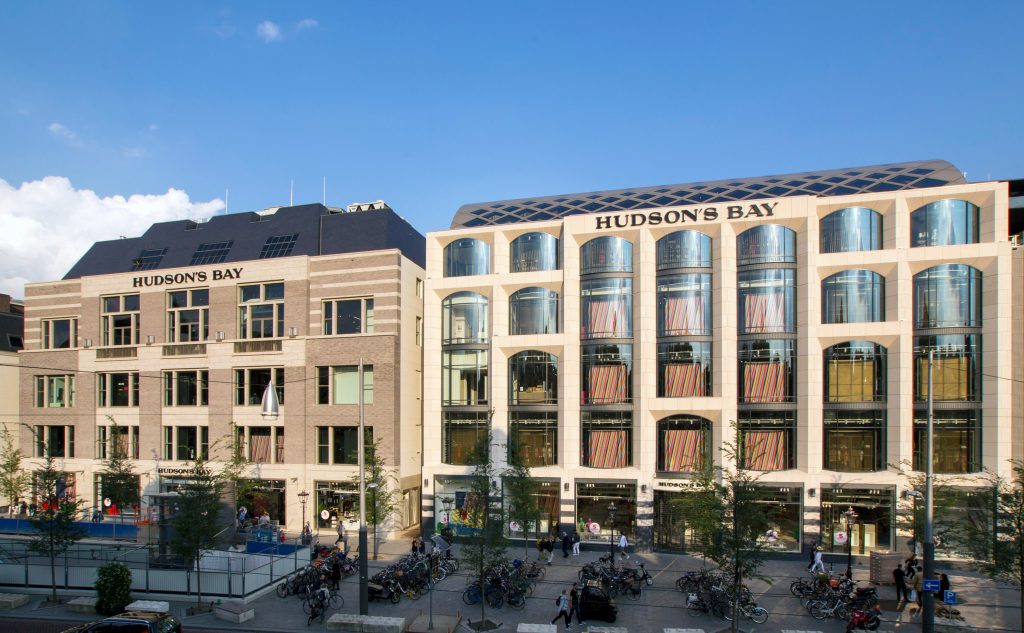 Retail sales for Canada-based retailer Hudson's Bay Company (HBC) were $3,291 million for the second quarter of 2017, an increase of $39 million, or 1.2 percent, from the prior year. The increase was driven primarily by the opening of three new Saks Fifth Avenue stores, 26 new Saks OFF 5TH stores and five new Saks OFF 5TH Europe stores which together contributed approximately $64 million sales, as well as a $59 million positive net foreign exchange impact on the translation of U.S. dollar and Euro denominated sales. These increases were offset by lower overall comparable sales of approximately $43 million and a $41 million impact from store closures.
Positive comparable sales at Saks Fifth Avenue, the largest quarterly increase in more than two years, reflect the ongoing improvements that are being made to deliver a seamless luxury all-channel offering. Particular areas of strength included handbags and men's, while women's designer apparel saw a notable increase in full price sales. Additionally, there was a small positive impact from the timing shift of a promotional event. Through the remainder of the year, Saks Fifth Avenue will continue its focus on investing in its digital business and creating unique experiences while offering a differentiated and unique assortment of modern fashion.
Management is actively re-purposing existing floor space for use by partners or others who drive additional traffic and key customer segments to HBC's stores. Examples of this include the Pusateri's food hall in the Saks Fifth Avenue Toronto flagship, the recent introductions of Topshop and Sephora in Germany, and the Wellery wellness installation at the Saks Fifth Avenue flagship in New York.
HBC's strategy includes exiting owned and leased stores when the economic incentives are accretive to its shareholders and it makes sense for the business. This could include the sale of existing leases or the sale or leasing of owned real estate. Previous actions include the sale of the Saks lease in the Short Hills Mall in New Jersey, the sale-leaseback of the downtown Toronto flagship building, and the sale of Zellers leases to Target. Total proceeds from these transactions were greater than $2.5 billion.
During the second quarter, HBC opened two Saks OFF 5TH stores located in Winnipeg, Manitoba in Canada and Honolulu, Hawaii in the U.S. The company also opened five Saks OFF 5TH Europe stores in Germany located in Düsseldorf, Frankfurt, Wiesbaden, Heidelberg and Stuttgart. The company closed one Home Outfitters store in Toronto, Ontario and two Galeria Kaufhof stores in the cities of Berlin and Aachen in Germany.
"Heading into the fall season, we are optimistic about the remainder of the year. The current retail environment provides both challenges and opportunities, and while it was a tough second quarter as expected, we continue to make the smart decisions necessary to succeed in this rapidly evolving landscape," said Richard Baker, governor and executive chairman of HBC. "As part of this, we are constantly evaluating the best use of both our retail and real estate assets to create value for shareholders. HBC has a long, successful history of accretive transactions with our real estate assets, and we are actively exploring further opportunities to build on this track record. We continue to believe that our model of combining world class real estate assets, which are less impacted by short-term trends, with our diverse retail businesses is the right path to generating long-term value for our shareholders."
Jerry Storch, Chief Executive Officer of HBC, added, "We are growing our business globally, digitally, and physically. On Tuesday we unveiled our first Hudson's Bay store in the Netherlands and re-launched our Gilt website. On Friday, we will be officially opening the renovated designer floor of our Saks Fifth Avenue flagship in New York. During the second quarter, our diversified banners demonstrated areas of strength, with Hudson's Bay and Saks Fifth Avenue delivering positive comparable sales growth. Digital sales grew double digits at our department store banners, reflecting the ongoing execution of our long-term all-channel retail strategy. We are also excited about the recent introduction of Saks OFF 5TH in Germany and the improvements we are making at Galeria Kaufhof, which are important examples of our strong and ongoing commitment to our businesses in Europe. Additionally, we expect that the Transformation Plan will have a much larger impact on our second half results. These factors, combined with what we are seeing so far in the third quarter, give us reason to be optimistic about the remainder of the year. Across our banners, we are focused on driving the business during the critical fall and holiday seasons, which generate the vast majority of HBC's annual earnings. Creating shareholder value remains our top priority. This includes assessing the best use of our retail and real estate portfolio while making the right strategic and tactical decisions to improve performance in our retail businesses going forward."