THE HEADWEAR ASSOCIATION HOSTS TENTH ANNUAL "HAT DAY IN THE SUN"
One in five Americans will develop skin cancer in the course of a lifetime, and an estimated 9,730 people will die of melanoma in 2017.
To help draw awareness to this issue, The Headwear Association (THA) will be hosting the Tenth Annual "Hat Day in the Sun" this Thursday, June 22.
THA members will be giving away 1000's of FREE wide-brimmed sun-protection hats in cities across the country, including New York; Philadelphia; Milwaukee, WI; Boulder, CO; Stockton, CA; Watsonville, CA; Charleston, SC and Lancaster, PA.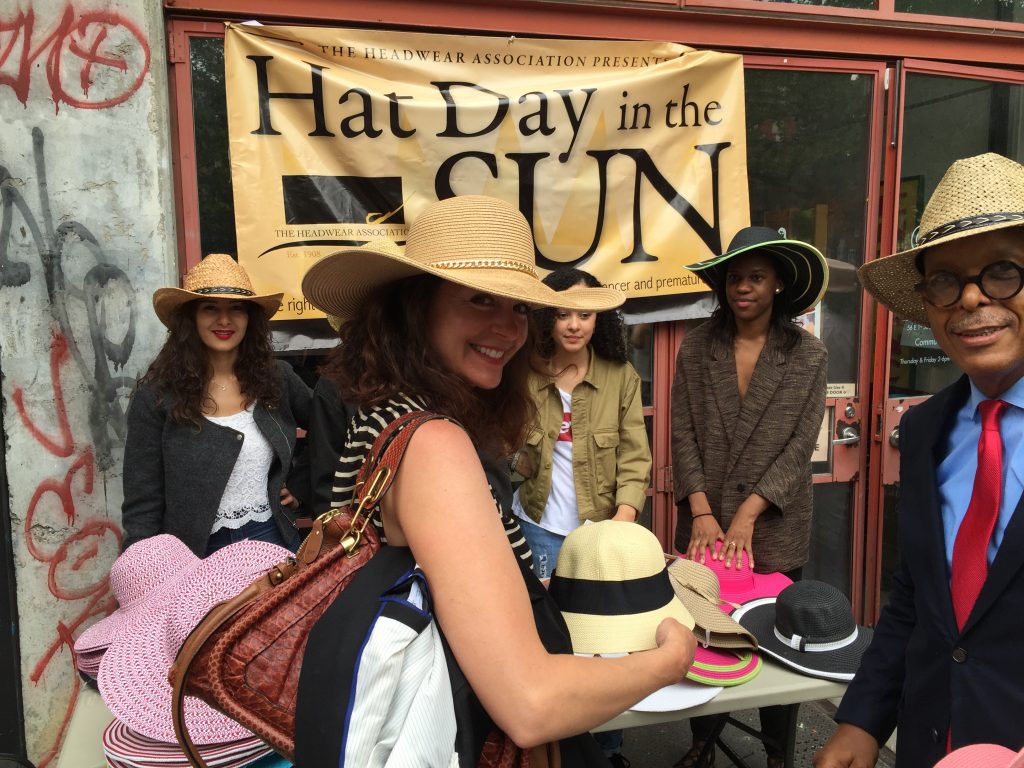 Hat Day in the Sun is an annual national public awareness campaign to educate adults and children about how the right hat can protect against skin cancer, sun damage, and premature aging.
The free Sun Protection Hats will be provided by Broner Hats, Dorfman-Pacific, Bollman Hat Company, Magid Hats, Wallaroo Hats, F&M Hats and American Hat Makers.
If you do not live in one of the host cities, you can win a Sun Protection hat on the THA Facebook page. To win a free Sun Protection hat, keep an eye out for the Hat Day in the Sun Giveaway posts.