HERNO OPENS FIRST U.S. STORE IN SOHO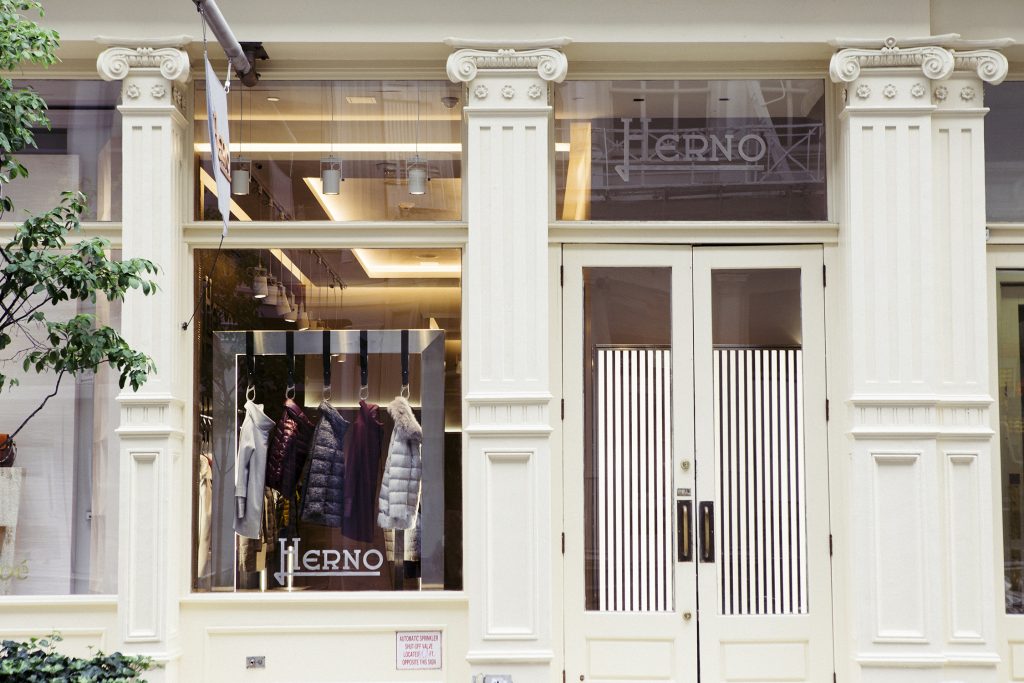 Italian outerwear brand Herno has opened its first U.S. store in Manhattan's SoHo neighborhood. The new 1350-square-foot store, located at 95 Greene Street, features the brand's men's, women's, kids and laminar collections.
The space is a combination of stone, wood, fabric, leather, and, of course, Herno's distinctive steel hooks. The walls are covered in slate and flannel, which call to mind the brand's pragmatism. Large canvases recall modern works of art, while screens embedded in the bookshelves play scenes of swirling water, like a contemporary art video.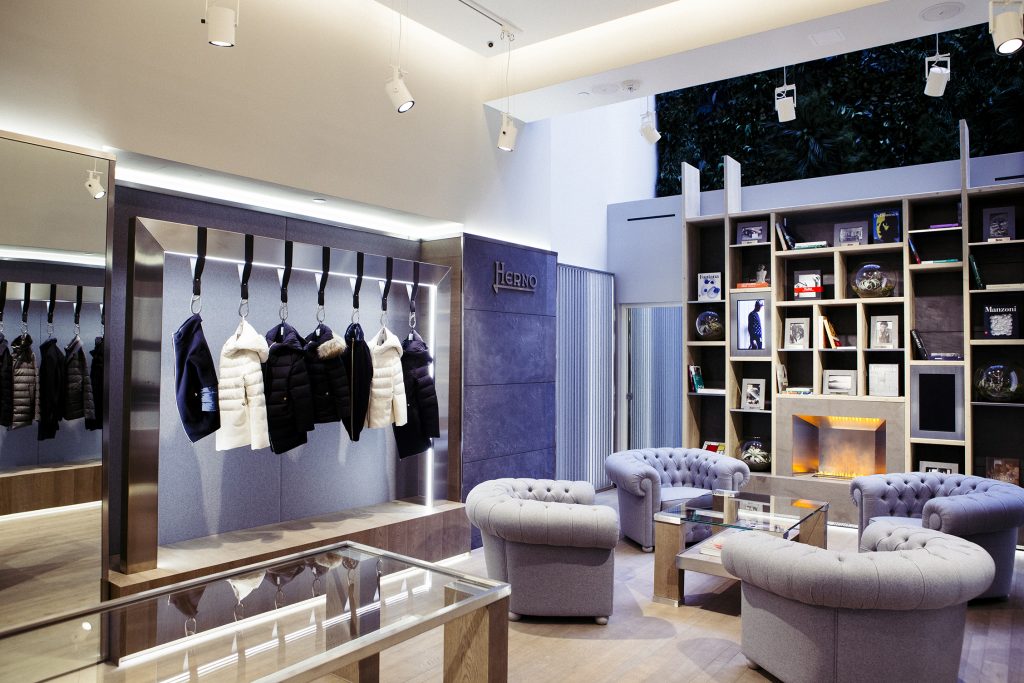 Elements from nature punctuate the space: the "memory of fire" in the minimalist design fireplace warmly beckons you in. And a green wall with small plants decorate the bookshelves, while a fountain at the entrance connect visitors to nature and the heritage of the company's home, which since 1948 has been based in the wooded region along the banks of Lake Maggiore, near the Erno river.
Herno has celebrated almost 70 years as one of Italy's most successful brands,  with an history of incessant evolution from the first raincoats in the '40s until the current production, which has made it a brand well recognized by the international fashion panorama as synonymous of urban outerwear.