H&M, KIEHL'S, TOMMY BAHAMA TO OPEN THIS FALL IN PALM SPRINGS DEVELOPMENT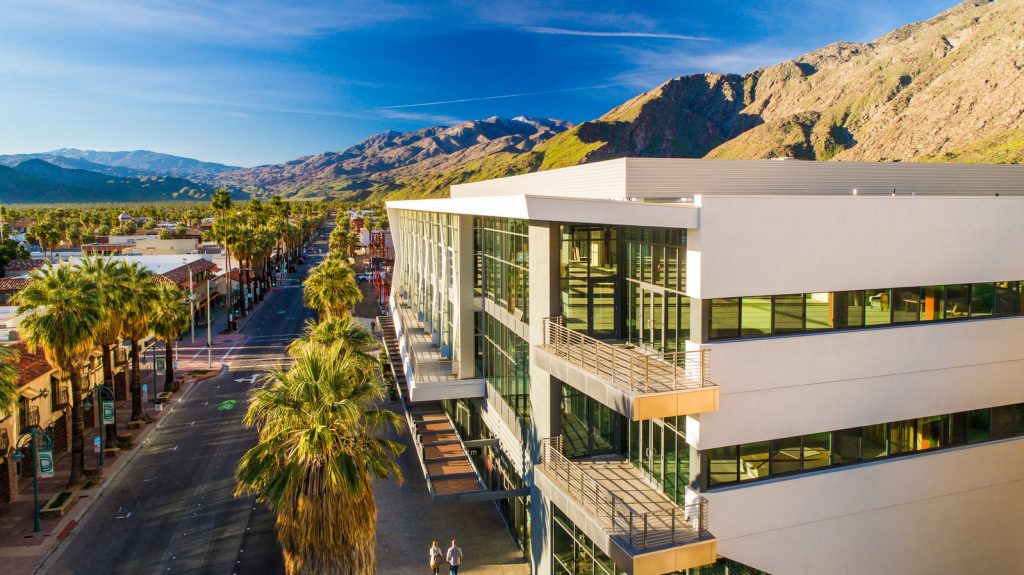 Grit Development's new multi-use project in downtown Palm Springs, California will have a grand opening this November, with such tenants as apparel retailer H&M, skin care retailer Kiehl's, and island-inspired Tommy Bahama restaurant and bar having recently signed on to the project.
The new development will be anchored by the Kimpton Rowan Hotel, scheduled to debut in September, which will feature the city's first-ever rooftop bar and pool. Furniture retailer West Elm already opened in the space last fall, and additional tenants will include Free People, Francesca's, and Starbucks Reserve.
"After a decade of planning and hard work, we're thrilled to share the project is near completion," said Grit Development's president Michael Braun. "Once complete, this project will put Palm Springs back on the map as a top destination. Visitors can enjoy staying at luxurious accommodations, shopping eclectic brands and dining at incredible restaurants — all within walking distance and surrounded by beautiful scenery and views few can match."