HUDSON YARDS ANNOUNCES MORE RETAILERS, RESTAURANTS FOR ITS WEST SIDE DEVELOPMENT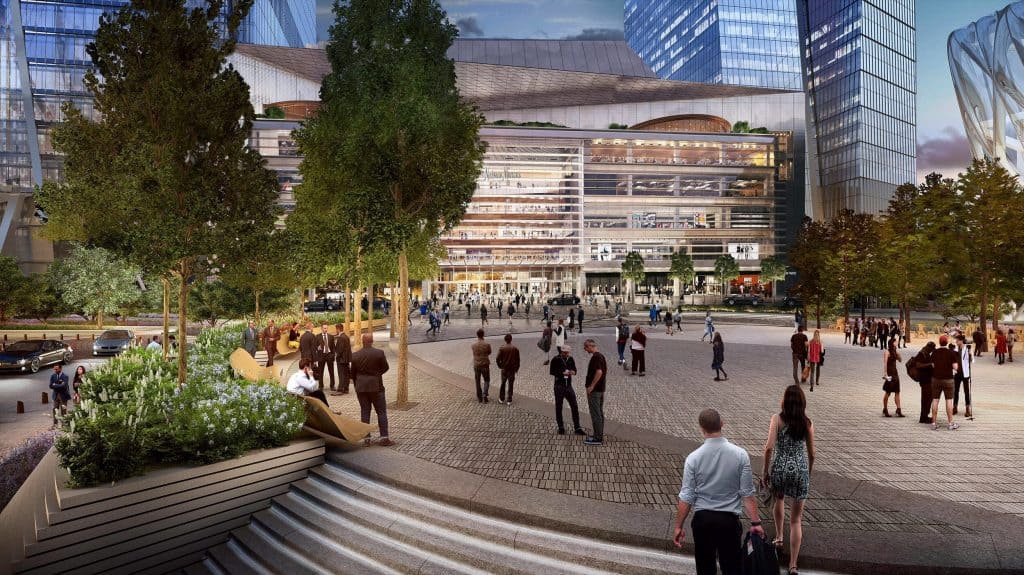 Manhattan's West Side development Hudson Yards has announced that new additions to The Shops & Restaurants at Hudson Yards including Cartier, Van Cleef and Piaget. Designed by Elkus-Manfredi architects, and home to New York City's first Neiman Marcus and the nation's first Watches of Switzerland showroom, the 720,000 square-feet of leasable retail space is 70 percent committed and scheduled to open in March of 2019 along with Vessel and the Public Square and Gardens.
The Shops & Restaurants at Hudson Yards will house a diverse array of fashion brands including AG Jeans by Adriano Goldschmied, Aritzia, Athleta, Banana Republic, Coach, Lululemon, Stuart Weitzman and Tory Burch, as well as two-story mini anchor presentations by Zara and H&M. The beauty collection will include The Body Shop, Kiehl's, Jo Malone, MAC, NYX, Origins, Sephora and Urban Decay. Diners will also enjoy a number of signature restaurants, including Chef Thomas Keller's classic American restaurant, a new concept from David Chang's Momofuku, Chef Costas Spiliadis' Greek seafood restaurant Estiatorio Milos, a modern brasserie concept from D&D London, a new concept from Rhubarb, and an American Grill concept from Chef Michael Lomonaco.
"The center of gravity of New York City has shifted west and we have the unprecedented opportunity to create something truly unique at the centerpiece of this new neighborhood," said Kenneth A. Himmel, restauranteur and president of Related Urban, the mixed-use division of Related Companies. "The Shops & Restaurants at Hudson Yards will be one of the most compelling collections of retailers, restaurants, and eateries ever assembled. It will offer exceptional experiences and bring the very best of diverse shopping and culinary worlds into this modern, architecturally significant environment."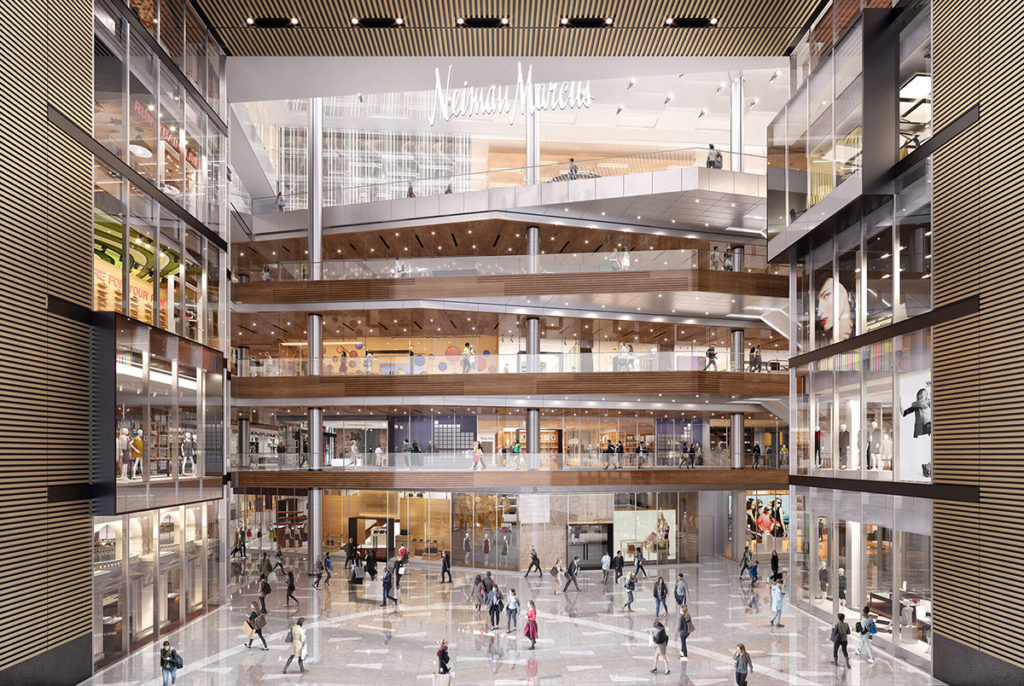 Hudson Yards is arranged into districts to better personalize the shopping experience. Upon entering, guests will be greeted by a five-story atrium that seamlessly merges the retail center with the Public Square and Gardens. A full acre glass wall, created by renowned designer James Carpenter, will reflect the city's skyline and bring the outside in. Levels one, three and four will house a mix of retailers, many opening shops on Manhattan's West Side for the first time. Level two will have an entirely distinct look, feel and environment. Featuring unique, modern design, Level two will offer a diverse array of highly engaging retail, cultural and social experiences. More than a dozen specialty restaurants and food retail concepts will occupy space on Levels four, five and six, and offer an array of dining options open to customers from the early morning hours into the late evening. European-style cafes will be available throughout the retail center and offer quick, casual bites.
The expanded dining collection in the Hudson Yards neighborhood includes a 35,000-square-foot Spanish Market by José Andrés' ThinkFoodGroup and brothers Ferran and Albert Adrià, a restaurant by Santa Cruz Co., and a number of best-in-class quick service locations including Bouchon Bakery, Maison Kaiser, Jack's Stir Brew Coffee and Li-Lac Chocolates, Manhattan's oldest chocolate house. A number of other dining establishments are also being planned for 35 Hudson Yards and 50 Hudson Yards, and additional cafés and fast-casual offerings will be located in 10 Hudson Yards, 50 Hudson Yards, 55 Hudson Yards and in the pavilion of the Public Square and Gardens. These concepts will range in size from 350 square-feet to 16,000 square-feet and offer a variety of cuisines and experiences from the very early morning hours into the late evening. Several of the restaurants will offer outdoor dining. Co-curated by Chef Thomas Keller and Related Urban President and CEO and restaurateur Kenneth A. Himmel, the restaurant and dining collection will establish Hudson Yards as a global culinary destination.
Hudson Yards is an entirely new neighborhood on Manhattan's West Side, the largest private development in the United States and comprises more than 18 million-square-feet of mixed-use development. The site itself will include over 100 shops and restaurants, including New York City's first Neiman Marcus; approximately 4,000 residences; 14-acres of public open space; a new 750-seat public school and an Equinox-branded luxury hotel with more than 200 rooms.