HUDSON'S BAY COMPANY SELLS LORD & TAYLOR FIFTH AVENUE FLAGSHIP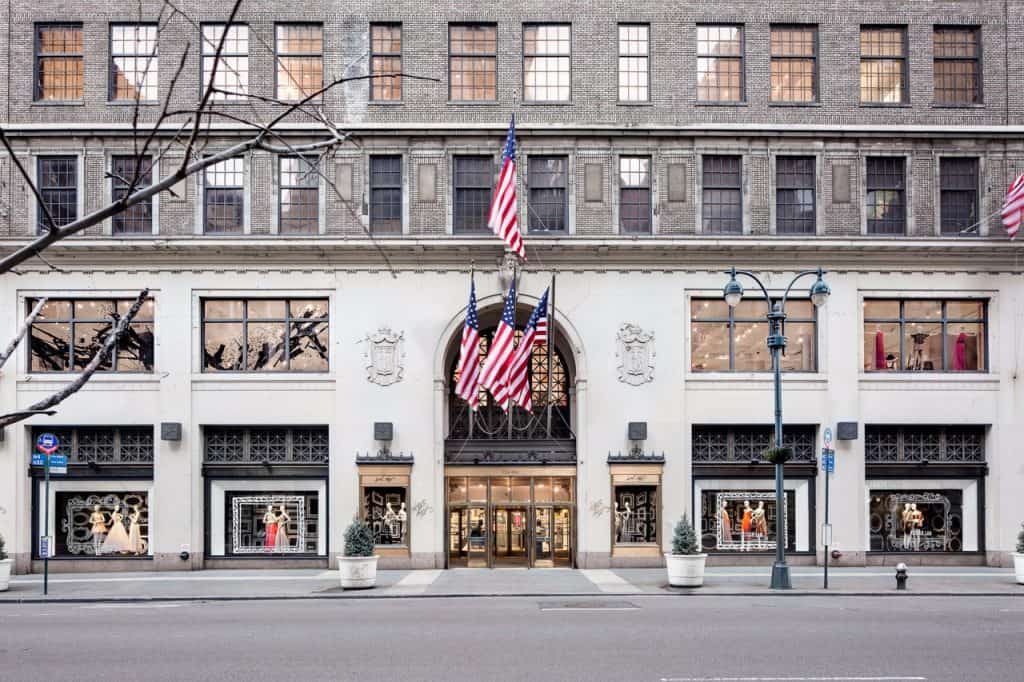 Canada-based retailer Hudson's Bay Company (HBC) has announced a series of strategic transactions with WeWork Companies, Rhône Capital, and an affiliate of WeWork Property Advisors, which will create a multi-faceted strategic relationship designed to maximize the productivity and value of HBC's global real estate assets and position HBC at the forefront of experiential retailing.
Under the terms of the new deal, HBC has agreed to sell the Lord & Taylor Fifth Avenue building to WeWork Property Advisors in a transaction valued at $850 million. The Lord & Taylor flagship store is currently expected to continue operations in the entire building through the 2018 holiday season. Thereafter the building is intended to be converted into WeWork's New York headquarters, WeWork office space, and a redesigned Lord & Taylor store of approximately 150,000-square-feet.
Other agreements with WeWork to lease retail space within select HBC department stores are also included in the deal, beginning with the upper floors of the Hudson's Bay locations on Queen Street in Toronto and Granville Street in Vancouver and Galeria Kaufhof in Frankfurt. HBC currently anticipates a minimal impact on the earnings from these locations.
The deal also includes an equity investment by Rhône of $500 million in the form of 8-year mandatory convertible preferred shares, initially convertible into the company's common shares at $9.82 per share, which conversion price is subject to adjustment from time to time in accordance with the terms of the preferred shares.
"HBC and WeWork have been working together to reimagine retail environments for current and future generations. This is a transformative partnership that rethinks how retailers create exciting environments and leverage less productive space, while substantially improving the value proposition," said Richard Baker, HBC's governor, executive chairman, and interim CEO. "Immediately upon closing, these transactions are expected to significantly strengthen HBC's balance sheet, enhance our liquidity, and advance our core strategies by monetizing the Lord & Taylor Fifth Avenue building and increasing the productivity of key locations, which taken together, is expected to enable us to drive ongoing value creation."
Baker continued, "This partnership places HBC at the forefront of dynamic trends reshaping the way current and future generations live, work and shop: the sharing economy and urban and suburban mixed-use real estate planning. WeWork's business goes beyond offering modern, shared office space to creators, leaders, and self-starters, by building robust communities. Our partnership with the WeWork team creates new opportunities for HBC to redefine the traditional department store by extending those communities and drive additional traffic to our stores, particularly as we add co-working and community space to existing, vibrant retail locations."
"The trend of urbanization is something we must all recognize and understand. People from every walk of life are seeking spaces in big cities that allow for human connections," added Adam Neumann, co-founder and CEO of WeWork. "There is no reason why retail space should not be part of that movement. WeWork's role in this big trend will be to reimagine and reshape places so as to foster collaboration, innovation, and creativity. Retail is changing and the role that real estate has to play in the way that we shop today must change with it. The opportunity to develop this partnership with HBC to explore this trend was too good to pass up. We are excited to work with HBC, a leader in retail, and for what comes next."