INDOCHINO BECOMES OFFICIAL MADE-TO-MEASURE SUIT OF THE NEW YORK YANKEES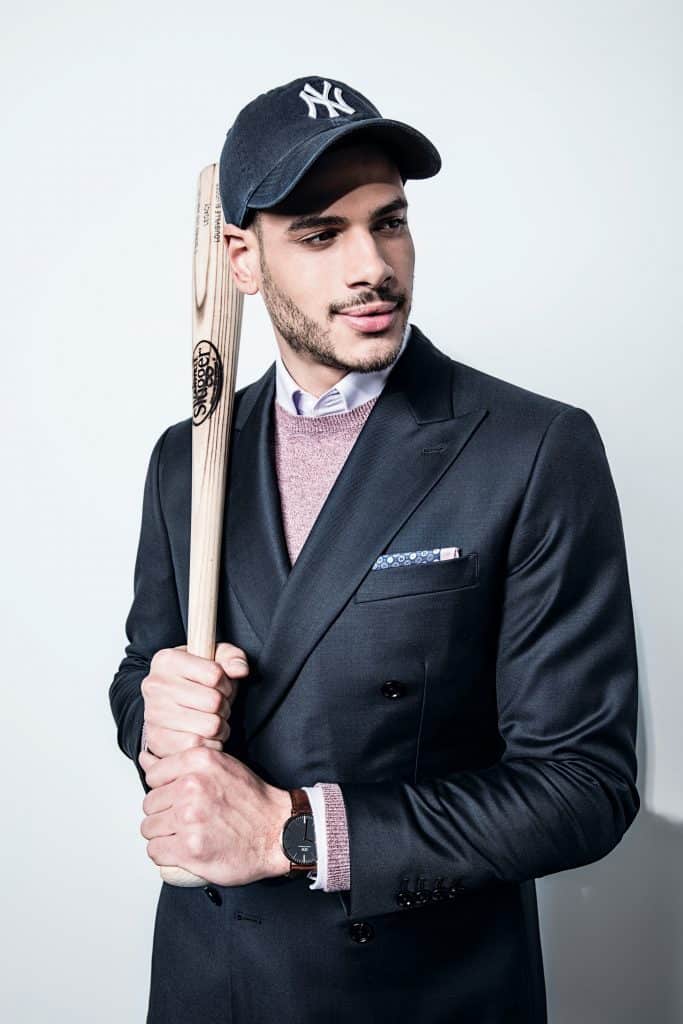 Made-to-measure apparel company Indochino has announced that its entering into a multi-year sponsorship as the official made-to-measure suit of the New York Yankees, offering tailored experiences to legions of Major League Baseball fans. The prestigious partnership is part of a long-term investment Indochino is making in its largest market, which will be further supported by a third Manhattan showroom opening on Madison Avenue in late spring.
As partner of the New York Yankees, Indochino's branding will appear in Yankee Stadium signage and there will be a series of prominent activations in the stadium and in Indochino showrooms as well as via Yankees digital and social channels. These include exclusive fittings for premium season ticket holders, a Yankees themed in-store event and a "Measuring Moments" social media campaign.
This agreement will see Didi Gregorius, shortstop for the New York Yankees, suit up in Indochino and feature him in a number of activations. He will also be promoting the brand via his social channels.
"The Yankees are among the world's most iconic sports teams and it is an honor to be joining forces with them to give fans access to a host of custom experiences tailored to America's pastime," said Drew Green, CEO of Indochino. "This is the beginning of a long-term relationship between Indochino, the Yankees and their fans that will see our mission to revolutionize how men shop for clothing reach millions of people in New York and millions more globally."
The two-year sponsorship is part of a strategic campaign by Indochino to increase its presence and accelerate growth in its largest market. The company is opening a New York flagship at 488 Madison Avenue in late spring. The 1,700-square-feet corner space is in direct proximity to other renowned digitally native brands such as Bonobos, Untuckit, and Trunk Club and will be a convenient addition to Indochino's SoHo and Financial District locations.
"We are proud that we've secured a prime corner on 51st and Madison as our third Manhattan location, and the crown jewel of our virtual inventory, appointment-based retail network," added Green. "New York is the epicenter of the international business community and opening a Flagship on Madison Avenue marks a long-term investment in our largest market. We fully expect New York to make up 15 percent of all sales in 2018, which will be boosted by our significant new partnership as the official made-to-measure suit of the New York Yankees."
"We are excited to have Indochino return as a partner on a multi-year deal," added Bryan Calka, New York Yankees vice president of partnerships. "Indochino continues to be recognized as the industry leader when it comes to made to measure clothing and we are looking forward to seeing how their exclusive offers and unique content creation resonates with our fans."