ITALIAN STYLE AT PROJECT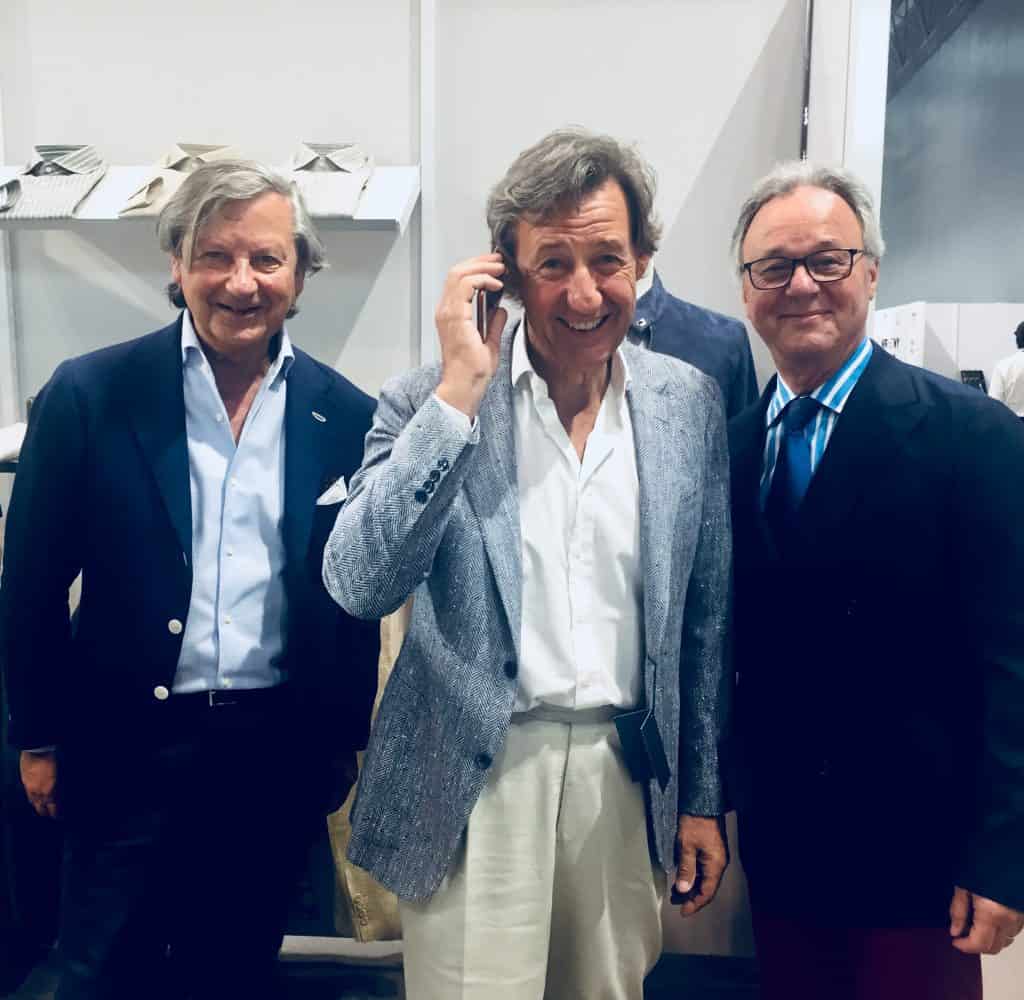 Sant' Andrea Milano: Refined casual elegance is the focus of this fabulous handmade-in-Italy collection, now available in select doors in the U.S. For spring '19, we especially loved the pure silk suit with a safari look and the cashmere sportcoats with natural stretch. "We're showing the suit in a different way," explains Sant' Andrea CEO Pier Luigi Canevelli. "Yes, there are still 25 hours of work in each garment but clothing is becoming more casual, more modern and luxury means something different than it once did. In fact, in my family, no one speaks of luxury. Using the finest fabrics and top craftsmanship is something that's natural to us so we don't need to brag about it. People who seek status are not the true luxury customers."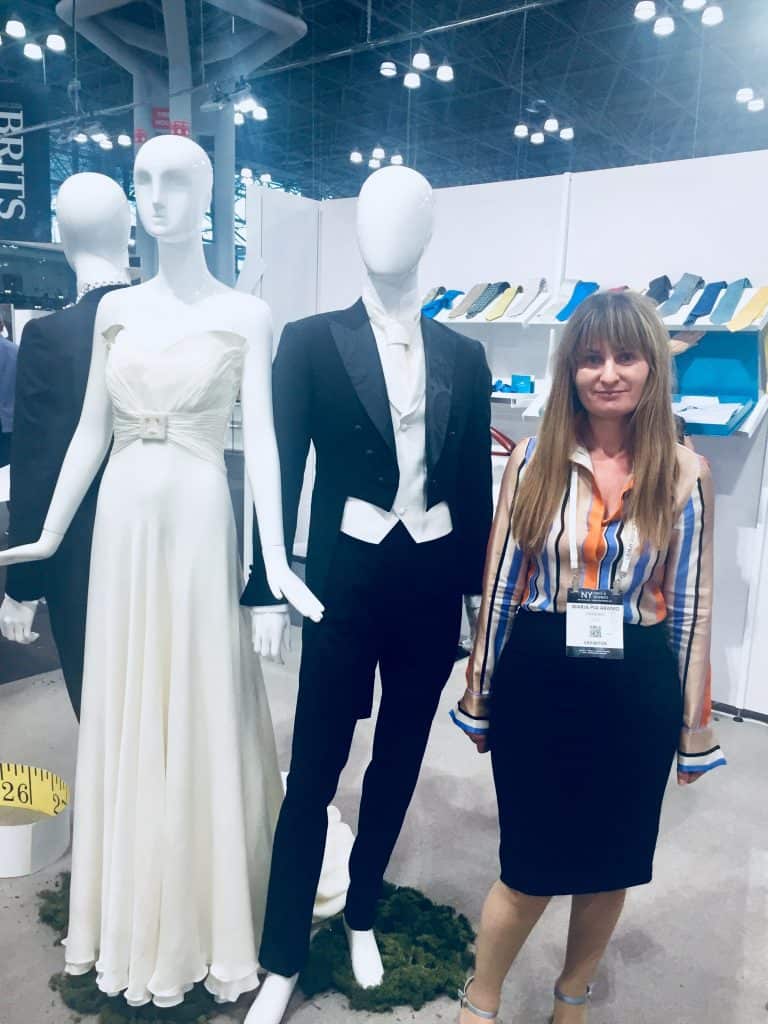 Pia Lauri Capri: We were delighted to meet Maria Pia Aram, daughter of the company's founder, who designs this very special collection, which she told us takes two years of research to create. All materials are sustainable and eco-friendly; fabrics are all natural and based on the colors of Capri. (For spring-summer: cashmere, silk, linen, fine merino; for fall-winter: vicuna, cashmere, fine wools from all the top mills.) Details like mother-of-pearl collar stays, hand-engraved buttons in 24 karat gold or platinum, onyx, jade or semi-precious materials are for those who appreciate the very best. (We loved the hand-carved coral buttons and were assured the coral is certified sustainable!) Buttonholes are hand-cut and hand-sewn. You are unlikely to find another brand like this one!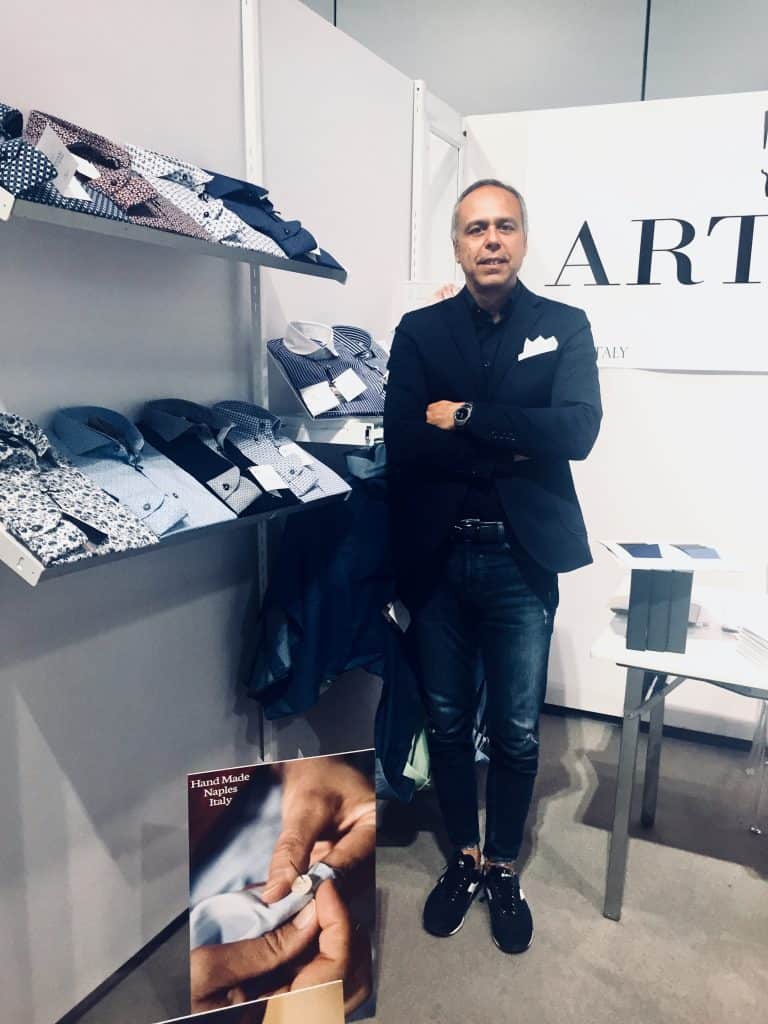 Artigiani in Camicia: There are shirts and then there are handmade shirts, explains Artigiani's general manager Carmine Fonderico. He and his partner left a prominent luxury shirtmaker six years ago and when that company closed, they re-hired 400 of the 600 employees and were able to lower costs while sticking to their impeccable quality standards. There is an made-to-measure component as well as ready-made. Most of the business is now in Europe but the company is ready to launch in the U.S.; wholesale landed costs will start at $65 for suggested retails of $180 to $250. Well worth checking out!

Paolo Piazza, second generation at Stefano Piazza, showed us a most amazing collection of gorgeous hand-made belts from Parma that are unlike anything we'd previously seen. He's been selling to select doors in the States since 1994 and for those who appreciate artistry in leather goods, this brand is a must-see. Landed prices are mostly in the $50-$80 range for suggested retailers of $150-$235. (You will thank us!)
Finally, we were delighted to spend time with Julius Perino at
Caruso
, who showed us not only their fabulous clothing collection (average suggested retails: $1,795 for a suit, $1,200 for a sportcoat) but also our favorite T-shirt, boldly printed with the saying "In Menswear Do As The Italians Do"! Need we say more? This fabulous collection can be viewed at Caruso's NYC showroom at 275 W. 39th Street.