IVY STYLE: MORE RELEVANT THAN EVER?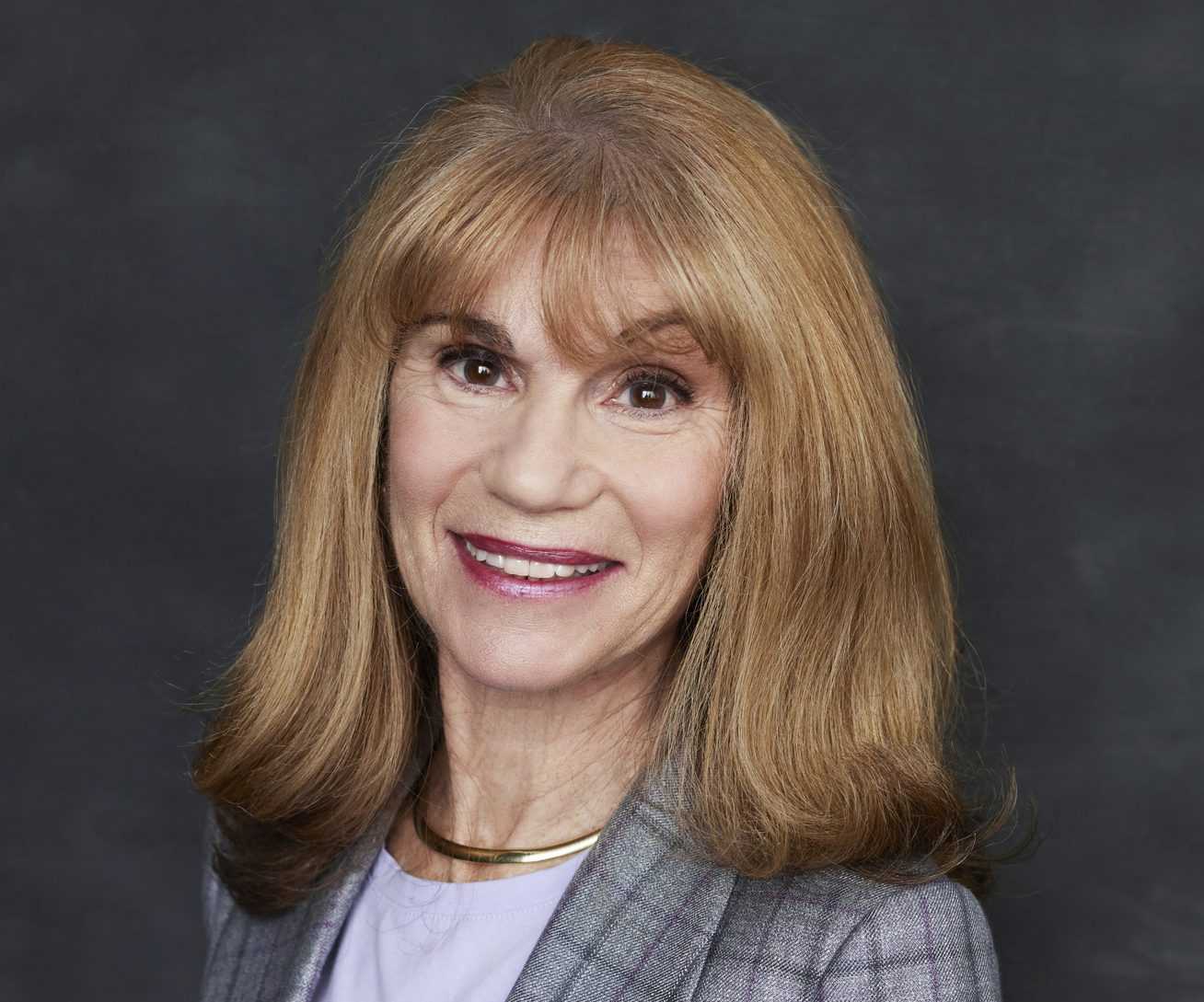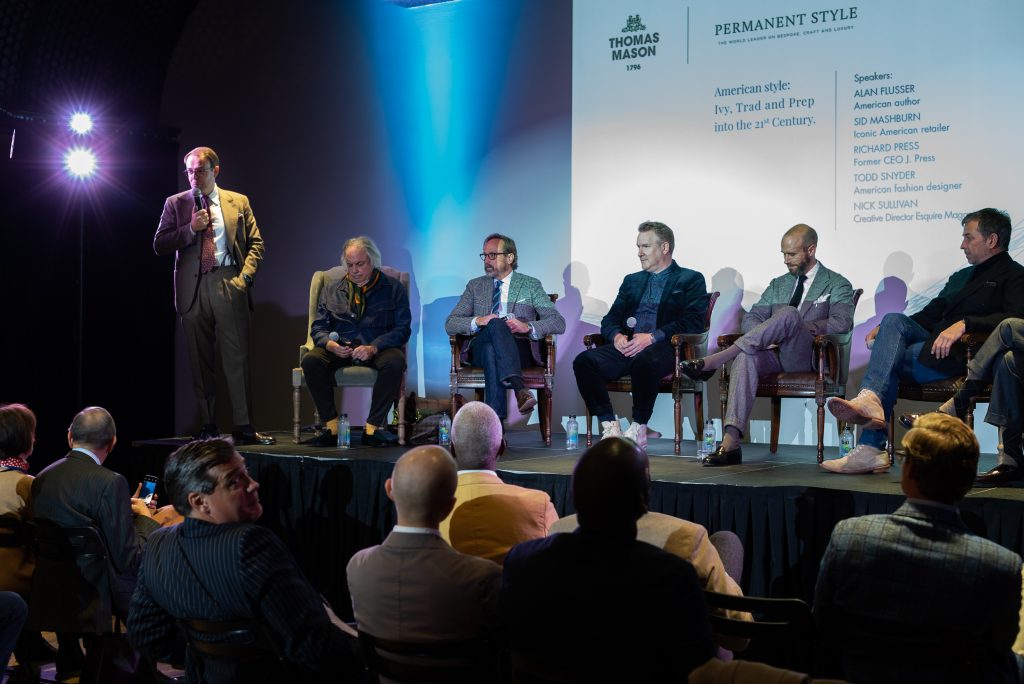 Simon Crompton of Permanent Style and Thomas Mason was the host and moderator of a provocative panel discussion last week in NYC. The topic: American Style: Ivy, Trad and Prep into the 21st Century. The well-versed speakers were Alan Flusser (American author), Nick Sullivan (the creative director of Esquire magazine), Sid Mashburn (iconic American retailer), Todd Snyder (American fashion designer) and Richard Press, grandson of Jacoby Press, the founder of J. Press. The standing-room-only event was sponsored by Albini fabrics and coordinated by Sally Fischer PR.
Crompton kicked it off by stating his belief that Ivy Style is relevant today because the menswear industry is in transition: Young men are looking for dressed-down looks that appear somewhat dressed-up.
Flusser (who's spent the past decade working on an official biography of Ralph Lauren) contributed a bit of history on Ivy Style, a fashion movement that began in the 1920s at Yale University in New Haven. According to Flusser, it was a uniquely American fashion aesthetic based on WASP culture; although the look was decidedly casual (as much in the mix and the attitude as the actual pieces), it suggested affluence as these were kids who could afford private education and expensive tailors. (Coincidentally, the ascendancy of Trad fashion here in the States coincided with the Prince of Wales rejecting the formality of Victorian England in favor of a more casual way of dressing, much to his father's dismay!)
But while Prep started in the 1920s, it didn't take hold until the '30s (primarily on the East Coast), with a major resurgence in the 1950s. Ralph Lauren then virtually resurrected what we know as Ivy Style in the '70s and '80s, this time tweaking it to be more upper class and sexy.
Today, Flusser laments, there are few international examples of Ivy Style other than in Japan, where Brooks Brothers, J.Press, and Paul Stuart remain iconic hallmarks of American style (with sizeable income generated from their Japanese licensees.)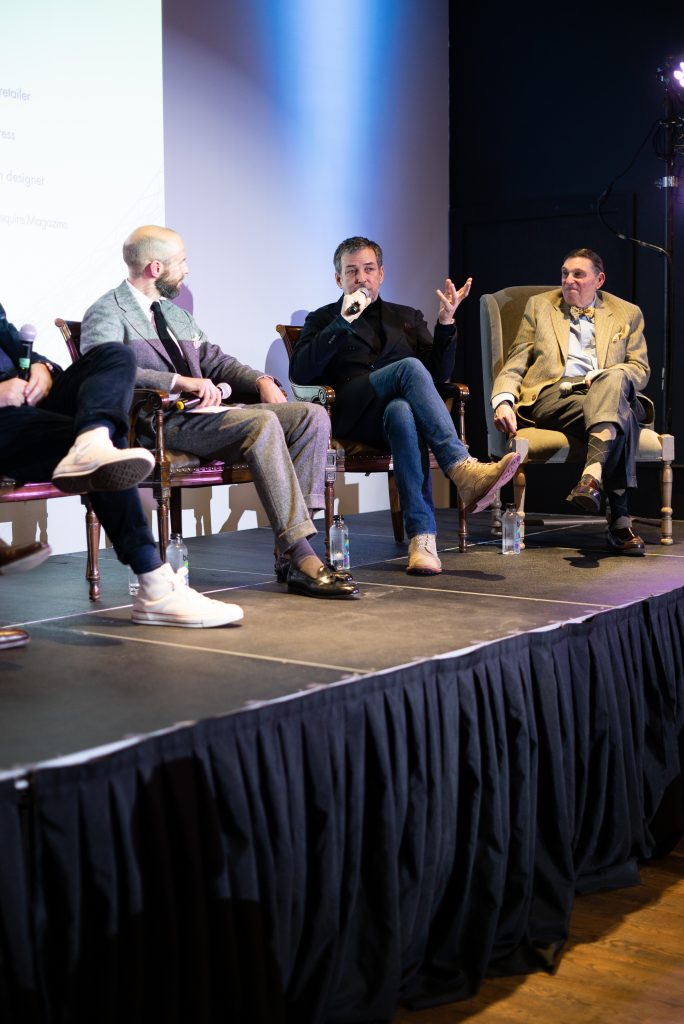 Richard Press talked about how his grandfather, from a shtetl in Latvia where he'd studied to be a rabbi, emigrated to the States, apprenticed with a tailor, and ultimately became a partner in a New Haven menswear business, would run around the Yale campus with swatches, knocking on every dormitory door. In 1944, the GI Bill of Rights brought hundreds of GIs in their Army khakis to New Haven. J. Press adapted these khaki trousers and featured them paired with their Donegal tweed sportcoats. In 1954, Life magazine did an issue on Ivy League fashion in the States, inspiring virtually every department store in America to add an Ivy League shop to their menswear floor. It didn't hurt that as President in the early 60s, JFK rejected the rope-shoulder Savile Row suits worn by his father in favor of softer shoulder models (crafted on Savile Row).
To Sid Mashburn, one of today's most successful independent retailers, being considered preppy is not necessarily a compliment. He believes in quality classics that last (especially with today's focus on sustainability), but always with a slight fashion twist, or an element of something special. "Our Harris tweed jacket, for example, is natural shoulder, center vent, three-button-roll-to-two, but the fit is sexier. I don't try to move our customers too far from their comfort zones: If they live in jeans, I'm not going to push grey flannel trousers. We show them our mix of fine products and send them home with photos. It's wonderful to watch guys come to life with the right choice of clothes." Mashburn also stated that he prefers natural fibers to synthetic performance fabrics, and there was much discussion on the importance of dressing up (check out any college football game!) in Southern culture.
Designer Todd Snyder is all about the mix. "I look at fashion from all perspectives: military, western, sport, street—they can all happen simultaneously. The trick is how to mix it up so it looks fresh. It's kind of like being a chef: You don't invent new ingredients, you just combine them in new ways. I travel to Tokyo three or four times a year, and I'm always intrigued by how the Japanese put a fresh spin on traditional looks. I think streetwear is looking a bit stale now that everyone's wearing it; I see preppy, sartorial and tailored looks starting to come back but in a new way. I believe pants will be the new focal point but with a slightly dropped crotch, a cropped leg may be worn with white socks. I try to come up with new juxtapositions to disrupt the norm or else it gets very boring."
Esquire's Nick Sullivan also predicted the return of a more tailored trouser and noted that predicting men's fashion is the easiest job in the world. "My son is 15 and wants to wear anything his father doesn't. I rarely wear sneakers so he loves sneakers. My generation has been obsessed with luxury sportswear so today's teenagers are totally turned off by it. I believe Prep is coming back because there are so many different takes on it: People who are passionate about Ivy will go to the nth degree. My favorite collection these days is Rowing Blazers, an interesting expression of Ivy with a unique sense of humor…. Young men in their 20s have had virtually no exposure to Ivy Style so for them, it's a curiosity, a whole new way of dressing. Perhaps they'll come to think of it with the same passion that men think of watches or cars."