J.CREW MAKES STRATEGIC ORGANIZATIONAL CHANGES
J.Crew Group, Inc. has announced several strategic changes across its organization to better position the company for sustainable and profitable growth.
"Today's retail environment is changing more rapidly than ever before. Customers demand greater speed to market, convenience and personalized shopping experiences" said Millard Drexler, chairman and CEO of J.Crew.  "At J.Crew, we are embracing this change and making necessary adjustments to our business and teams to move us forward in a more efficient and dynamic way."
As a part of the strategic reorganization, Michael J. Nicholson, president, chief operating officer and chief financial officer of J.Crew Group, Inc. will additionally assume responsibility for the J.Crew brand which includes the planning and allocation, merchandising, marketing and design functions. Nicholson joined J.Crew in 2016 and has been instrumental in directing and driving J.Crew's strategic evolution. Nicholson has extensive experience across all aspects of retail and will continue to optimize operational excellence while leveraging the power of the iconic J.Crew brand.  He will continue to report to Millard Drexler, chairman and CEO.
Lisa Greenwald has been named chief merchandising officer of the J.Crew brand.  In her new role, Greenwald will oversee merchandising across J.Crew women's, men's, and crewcuts. Greenwald joined J.Crew in 2004 and has held various positions of increasing responsibility in both the J.Crew and Madewell merchandising organizations.  Most recently, Greenwald served as senior vice president of merchandising for Madewell where she leveraged her proven merchandising skills to build and grow the business.  Ms. Greenwald will now report to Nicholson.
J.Crew also recently announced that Somsack Sikhounmuong was named chief design officer, effective April 5.  In this role, he oversees the women's, men's and crewcuts' design teams. Sikhounmuong has been with J.Crew since 2001, serving in various senior design roles, and from 2013-2015 he was Head of Design for Madewell where he was a key contributor to the brand's success.  Sikhounmuong will now report to Nicholson.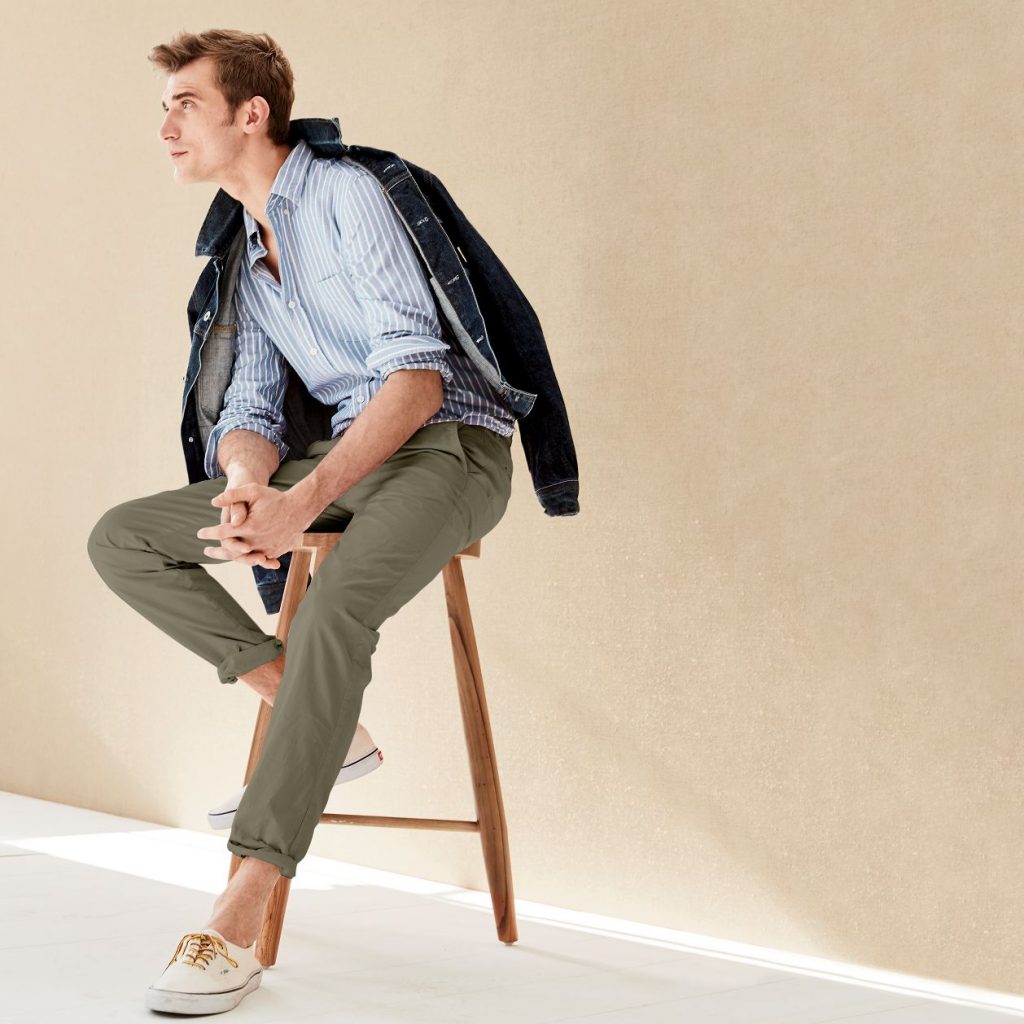 Libby Wadle has been named president of the Madewell brand.  Most recently, Wadle served as president of the J.Crew brand and joined the company in 2004. Throughout her tenure, Wadle has held senior management roles across multiple functions of the business, including J.Crew Factory and Madewell. Wadle will continue to report to Drexler.
"We have an incredibly talented team of passionate leaders and will further leverage their strengths and talents as we continue to focus on making critical improvements in our business," added Drexler.
Additional organizational changes are also being made across the company reflecting J.Crew's commitment to long-term profitable growth while, at the same time, creating a more efficient, nimble and streamlined team structure. As part of the reorganization, J.Crew announced today that the company will initiate a headcount reduction comprised of approximately 150 full-time and 100 open positions, primarily from its corporate headquarters. The company expects to realize approximately $30 million of annualized pre-tax savings in connection with this reduction in force and will record a charge of approximately $10 million in the first quarter of fiscal 2017 for severance payments and other termination costs.
Drexler concluded, "We take these difficult decisions very seriously, but believe they are absolutely necessary.  We are streamlining our teams as we evolve our business and processes to cater to the new demands of the retail industry.  While challenging, we know what needs to be done and this is a critical step to position J.Crew for the future.  We are committed to treating impacted associates with respect and support through this period of change."