J.LINDEBERG LAUNCHES SECOND EDITION OF THE BRIDGE SERIES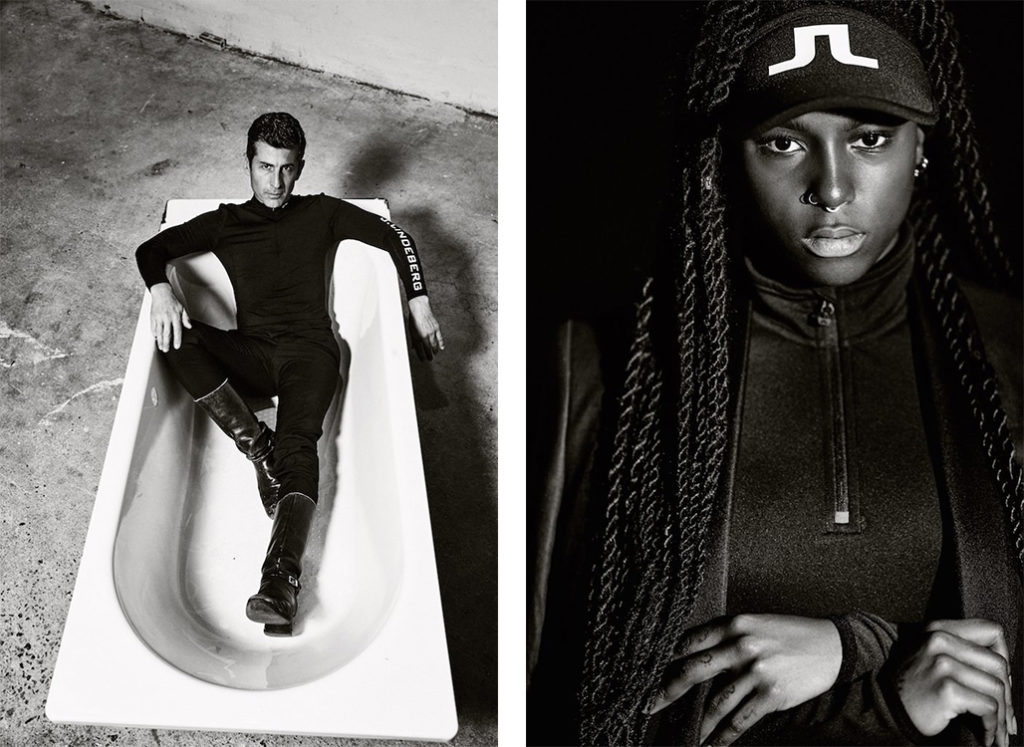 Swedish fashion brand J.Lindeberg has launched its second edition of "The Bridge Series", a media campaign created by Johan Lindeberg to portray the unified yet diverse voice of the lifestyle brand, which spans fashion and sport.
The Bridge Series invites a selection of talent to share their thoughts and ideas with the world. Talents span from the graffiti artist, restaurateur and hotelier Andre Saraiva, who lives between Paris, NY, LA and Lisbon; to the newly re-signed PGA-winning pro-golfer Camilo Villegas, who enhances his golf game and his balance in life by cycling, paddle boarding and meditating.
Each talent in The Bridge Series is asked to reflect—on their life and work, the world—and to then provide their own unique statements, which are paired with intimate portraits taken by Lindeberg himself. In his style, the photos are raw, and they aim to portray the talent's true character—to capture the person more than the "model."
"I am very proud to launch the second issue of The Bridge, and to strengthen the international voice of J.Lindeberg by inviting people that we admire to speak their inner thoughts about the world, life and values," said Lindeberg. "I've always believed that brands can be more important than politicians. A brand can reach out over the world and create energy and inspire and influence. My philosophy has always been to add a second layer with a message you believe in."
Bridge Series 2 will be rolled out globally throughout spring 2017, with plans to release Bridge Series 3 in the fall.