J.M. WESTON UNVEILS FIRST AD CAMPAIGN UNDER NEW ARTISTIC DIRECTOR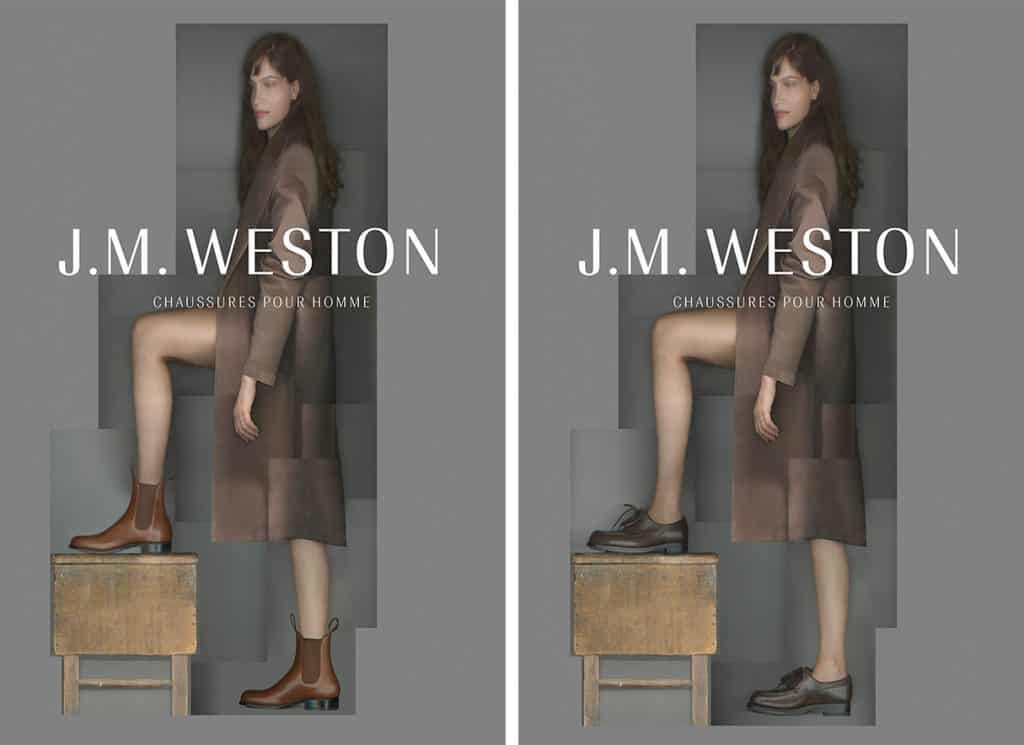 French luxury shoe company J.M. Weston has unveiled its newest men's ad campaign.
The brand's new artistic director Olivier Saillard pays tribute to the emblematic shoes of the house for his first advertising campaign and calls upon artist Katerina Jebb to style model Laetitia Casta wearing its iconic styles for men and for women.
"Associating Laetitia Casta with J.M. Weston soothes my unquenchable thirst for seeing very feminine women borrow their husband's, lover's or father's clothes," said Saillard. "I am not only referring to the androgynous figures who have turned this exercise into an art, but also to all women oozing sexiness, who actually become even more sensual when they opt for men's clothes and accessories.
Added Saillard: "Sporting the Cambre boot, the Golf derby, the 180 loafer or the Chasse derby, a woman wearing flats loses none of her seductive power. When these shoes are also the kind that men wear in power, they are given an equal footing. For over a century, J.M. Weston has been designing shoes for men and women who identify with unpretentious chic and place priority on elegance. We hope that this common ground, a timeless sediment, will unite men and women from all generations whose love for one another is unconditional and who are on a par with each other."
See the video campaign below: